The first global study to analyse the impact of responsible investment-related public policy initiatives
The Global guide to responsible investment regulation focusses on the perceptions of the investor community to draw conclusions about the impact of regulation on investment practice.
Through quantitative analysis and interviews with investors, stock exchanges, policymakers and regulators, we found:
Responsible investment policy is widespread and the pace is increasing
In the largest 50 economies in the world, we identified almost 300 policy instruments which support investors to consider long-term value drivers, including ESG factors. Over half of these were created between 2013 and 2016.
There's evidence that responsible investment policy is driving better ESG performance by companies
We found a strong correlation between responsible investment regulation and better ESG risk management by companies. This is encouraging, especially given how recent many of these policies are. However, while some regulations are driving real change in the way investors consider ESG issues, many are not perceived to be impactful.
Policy effectiveness is hampered by weak implementation and weak signals
Investors are sceptical of the effectiveness of policy because of weaknesses in policy design and monitoring and inconsistency between different government departments and regulators. Added together, these send a signal to investors that sustainability is separate from the core purpose of financial markets.
Despite the increase in sustainable finance regulation, most governments aren't connecting sustainability and capital markets policy – but there are signs this is beginning to change
Few of the investors interviewed felt these regulations were clearly embedded in a wider strategy for capital markets and sustainable development. Correspondingly, few of the investment-focussed policy initiatives we analysed were clearly linked to specific sustainability objectives. However, there are signs that this is starting to change, with governments such as those in China and the European Commission announcing initiatives to align capital markets with sustainability goals.
Our recommendations
Our recommendations distinguish between policymakers and regulators. Broadly, policymakers set the plan which governments pursue. Regulators deliver a mandate set by policymakers. Structure varies by country and in some countries these functions overlap.
Policymakers should:
articulate the role capital markets should play in contributing to a sustainable role for the financial system in society, with measurable objectives;
for investor-related regulation:

build the evidence base on investor practice to understand how capital markets currently contribute to, or undermine, sustainable economies;
strengthen policy design – tentative drafting and easy opt-outs mean responsible investment policy is often easy to disregard;
improve monitoring and communicate the impact – clarify how Regulators' mandates contribute to sustainable economies.

introduce mandatory corporate reporting on ESG issues. Corporate reporting is a necessary, but not sufficient condition for supporting responsible investment. Future climate reporting should aim for international consistency and reference the principles, recommendations and guidance of the Financial Stability Board fs (FSB) Task Force on Climate-related Financial Disclosures (TCFD).
Regulators should:
communicate how they interpret their mandate in relation to ESG issues;
build capacity (people and skills) for monitoring responsible investment implementation.
Investors
The PRI's Case for investor engagement in public policy provides a framework for investors to support effective responsible investment regulation using the five Cs:
committing resources to public policy engagement;
constructing a strategic process for policy engagement;
clarifying public policy positions;
collaborating on public policy engagement;
communicating to stakeholders regarding public policy engagement.
MSCI and MSCI ESG Research contributed data and ratings information to this report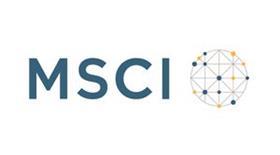 Global guide to responsible investment regulation
1

Currently reading

Executive summary

2

3

4

5

6

7

8