Pension fund regulation and stewardship codes are correlated to better company ESG risk management – though we can't prove that regulation is responsible for the result.
Pension fund regulation and stewardship codes
We also compared company ESG scores to pension fund regulation and stewardship codes, using the same technique as our corporate disclosure analysis. The theory of change – that investors considering ESG issues in investment decision making and stewardship will ultimately impact corporate behaviour – is fundamental to the PRI's mission. In this analysis, we are aiming to test whether regulation is encouraging better investor action, ultimately resulting in better ESG scores of investee companies.
We found that pension fund regulation and stewardship codes are correlated to better company ESG risk management (figures 10 and 11). Pension fund regulations show a 32% increase in score compared to 13% for stewardship codes.
This finding holds true across developed and emerging markets, although the relationship is stronger between pension fund regulation and ESG scores in developed markets. In developed markets (figures 12 and 13), countries with pension fund regulation have 36% higher scores than those without, and countries with stewardship codes have 8% higher scores. In emerging and frontier markets (figures 14 and 15), the relationship is more even – a 27% increase where pension fund regulation is present and a 26% increase where stewardship codes are in place.
Pension fund regulation
Almost half – 23 of the 50 countries analysed – have, or are developing, some kind of rules regarding pension funds and ESG criteria. The single biggest movement is the European Union's revised Institutions for Occupational Retirement Provision (IORP II) Directive, applicable in all member states within two years of the November 2016 vote. The Directive is likely to require European pension funds to disclose how they consider ESG issues in their investment approach, as part of a drive to improve governance and transparency to scheme members and beneficiaries.
Stewardship codes
A quarter - 14 of the 50 countries - have, or are developing, guidelines on investor stewardship – the exercise of ownership rights in the pursuit of long-term, sustainable growth. These codes vary in the extent to which they prioritise ESG issues, but all are focussed on creating a more long-term relationship between companies and investors. Formalised stewardship codes are a relatively recent invention. The first code was developed in the UK in 2012, but built on a long heritage of industry-led initiatives to promote engagement and voting. For this reason, some of the stewardship codes we've included in this analysis are still industry-led guidelines.

We sought to build confidence in these results by identifying whether the effect of one kind of regulation persists, even when controlling for the other. We found that companies in countries with both kinds of regulation score best on average, and markets with none of our types of regulation score worst. This holds true in developed markets (which show a 43% average score increase for all kinds of regulation compared to none) and emerging markets which show a 32% increase (figure 16).
"A piece of regulation in isolation is a matter of compliance. We need to look at the ecosystem and how regulations coordinate. In a well-functioning market, there should be positive reinforcement that enables responsible investment."

Christine Chow, Associate Director, Hermes Investment Management
Comprehensive policy frameworks
We combined the results to identify whether countries with more comprehensive responsible investment policy frameworks were associated with better corporate ESG scores. We grouped countries based on whether they had zero, one, two or three of our types of regulation. At the time of writing, no emerging markets had all three types of regulation. The results show that in developed and emerging markets, more comprehensive policy frameworks are correlated to better corporate ESG risk management. Developed markets show a 43% increase in score where all three kinds of regulation are in place, compared to where no regulation is in place. However, we still can't prove this is a causal link without a better understanding of investor practice.

There is no existing data set that can give the market-wide overview of investor practice that we need.
There are several ways policymakers have begun to analyse the scale and depth of sustainable finance in their markets:
calls for evidence, including:

the European Commission's call for evidence on long-term, sustainable investment, which sought to understand the state of the market and barriers to market development;
California's Insurance Commissioner fs data call on carbon-intensive investments by insurance companies and the Bank of England Prudential Regulatory Authority's survey on climate resilience in the insurance industry;

convening industry experts – for example, in preparation for establishing the stewardship code, Japan's Financial Services Agency established an expert group;
analysing existing disclosures, such as those required by pension fund regulations – for example, the recent analysis of sustainable finance in pension funds conducted by the DNB.
These studies provide insight to inform policymaking. However, as few result in a transparent or public data set and little quantifiable data is collected, there are no formal surveillance mechanisms for the flow of capital towards sustainable outcomes. There's no existing dataset that can give a global overview of investor practice that we need for this kind of study.
The PRI's Reporting Framework is the most comprehensive description of responsible investment practices in the market. The responses we receive from this are a valuable source of insight into how practice is developing. However, the data we collect describes the activities of investors already committed to responsible investment. We therefore were unable to use the PRI Reporting Framework data to analyse regional differences in investor practices for this study. We continue to use our data set to provide insights to policymakers and regulators on the progress and activity of the responsible investment community. To form a global overview we need to understand whether, and how, non-signatory investors are considering ESG issues, and so would encourage policymakers to seek this information from the wider market.
MSCI and MSCI ESG Research contributed data and ratings information to this report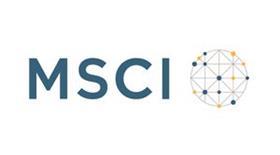 Global guide to responsible investment regulation
1

2

3

4

5

6

Currently reading

Investor regulation

7

8