Investors perceive some regulation as impactful – but not as much as our quantitative results suggest.
We interviewed policymakers and investors across the globe to get their perception of the impact of these regulations. It's clear that some responsible investment regulation is impactful.
Governments often set objectives for large, stateowned funds. This kind of regulation is a powerful way to influence investment culture and norms – difficult to regulate for – and has outsized influence. This was a key finding of the PRI's report Investor obligations and duties in six Asian markets. Our interviews for this report found this is also relevant in Europe, Africa and the Americas. It allows governments to lead by example and develop tools that the rest of the market can benefit from.
We also found that some issue-specific regulations are widely perceived as impactful – an example being Mexico's energy transformation framework.
There is also some documented evidence that wellestablished stewardship codes are increasing dialogue between companies and investors21, although it's less clear that this is driving adherence to long-term business models – on the contrary, evidence points to an increase in the short-term pressures on many companies.
These regulations can also influence more subtly.
Introducing new rules, or even voluntary initiatives, can raise awareness of ESG issues, bring them onto the agenda for investors and normalise ESG incorporation. It can also result in advisors updating the advice they provide to their clients. While this isn't an overnight revolution, it can be the beginning of more meaningful engagement with ESG issues.
It can also result in better documentation and disclosure. While some criticise this as turning ESG into a box-ticking exercise, this nonetheless creates a data set that allows clients, regulators and beneficiaries to hold investors to account on their ESG incorporation and stewardship activities.
Beyond this, we found a widespread view that implementation of responsible investment policy is often weak.
When producing our policy map, we noted the lack of coherent policy frameworks supporting sustainable finance. Existing regulation is currently limited by weak design and implementation. When added together, this sends a signal – that ESG and stewardship are optional, not important enough to monitor, and separate to the core purpose of financial markets.
"Momentum for the stewardship code needs support. Transparency around signatories would increase its power. Signatories should have to disclose if and how they comply with the code. We also need strong institutional investors to lead."

Christine Chow, Associate Director, Hermes Investment Management
MSCI and MSCI ESG Research contributed data and ratings information to this report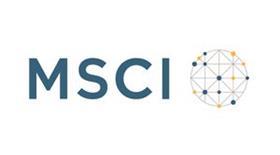 Global guide to responsible investment regulation
1

2

3

4

5

6

7

Currently reading

Is regulation perceived as impactful?

8