By Mandy Kirby, PRI Chief Reporting Officer and DEI champion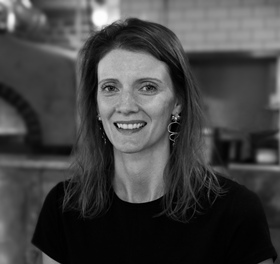 Whilst there has been progress in recent years to challenge gender bias in the workplace, my own experience and those of others I have spoken to suggests that gender parity is still a long way off. Progressive changes in legislation are not yet fully embedded and structural societal inequalities remain in access to education and work opportunities, as well as support for those with caring responsibilities.
Even after navigating these hurdles, more subtle forms of exclusion still hold many of us back from realising our full potential. The ask I hear most often is not for accommodations or preferential treatment, but for respect – for someone's presence, contribution or authority. So, I aim wherever possible to elevate, reinforce and highlight the brilliant women I have the pleasure of working with and to give positive feedback to the men I see doing the same.
This International Women's Day (IWD), we asked the PRI's women from across the globe to share their experiences of bias throughout their careers and how they hope to see progress continue to break down barriers and challenge stereotypes. Thank you to all those who contributed.
The PRI has its own part to play in this. We are refreshing our global DEI strategy and will share details of this in the coming months. We're also planning training which will help all at the PRI play a pivotal role in creating an inclusive culture.
We, like everyone else, are on a journey with this work but we are committed to breaking the bias and enabling all our people to thrive.
#BreakTheBias
I believe the most powerful way to break down workplace bias about women is to have more visible female role models. I started my career in the 1990s when gender equality was still an emerging concept at workplaces in Japan. Throughout my career, I have been very lucky to have many professional women as colleagues, managers or mentors, and I have seen them breaking down bias against women both within and outside the organisations by demonstrating their own unique strengths.

Aya Nomizu, Manager, Climate Action
Breaking the bias to me is a lifelong commitment to look at everything through a "spot the bias" lens. It's your cumulative daily decisions that matter the most. Challenge your gut, set criteria for your decisions and use your influence to help others do the same.

Lindsey Walton, Head of Canada Signatory Relations
The IWD means a lot for me: first, it is the celebration of many centuries of fight for equality for women. Second, it is a way to remind us that many women are still suffering from inequality, disrespect, abuse and violence.

Our individual contribution to change the world may be small, but if any of us can be more open-minded, more inclusive and more encouraging towards women, I do believe that the world could be a better place for all.

Stéphanie Luong, Relationship Manager
Early on in my career, I was self-conscious about the punctuations I used in my emails, and whether or not I was coming across as too 'passive' or 'assertive'. I've been told to steer away from excessive use of '!' to show my enthusiasm, and wordy or lengthy explanations that make me appear less confident in my work.

I'm still moulding my style, and with the support of a great manager and supportive colleagues I am gaining confidence.

Rene Zou, Product Strategy Manager
In past meetings, I've been spoken over or ignored in favour of cis-male colleagues. Additionally, I've been discouraged from seeking promotions where a cis-male counterpart with lesser experience has been put forward, on the basis that I didn't have the qualifications, but he could learn on the job.

Allies can support gender equality by understanding how bias manifests, calling bias in when it does, and creating space for women to contribute. One way to "break the bias" is to consider how different identities display leadership potential and identify recruitment and promotion metrics that predict that potential.

Mayleah House, Senior Policy Analyst
I have seen women not be considered for senior positions because of their age, their gender, and also because they were "too nice" and too kind to be taken seriously.

One way I've seen allies support is through a clear recognition of others' talents and uniqueness. We all display our strengths in different ways and those strengths are what make us a powerful team.

One way to help with this is to be more understanding of different communication styles and promoting of a more inclusive corporate culture.

Federica Rampinini, Relationship Manager
One of my colleagues in China shared an interview experience with me where she was asked to answer questions unrelated to the job she was interviewed for, such as marriage status and if she plans to have children. While such a concern could not represent all those of a near 700 million female population, experts have found that gender inequality and stereotypes do exist in our society.

The good news is that, in December last year, the National People's Congress published a consultation on amendments to the Protection of Women's Rights and Interests Act. It received over 420,000 entries of comments from more than 85,000 respondents. The changes to legislation will provide the structures to "break the bias" and we are hopeful to see discussions of gender equality raised on IWD and beyond.

Junru Liu, Senior Policy Analyst
This blog is written by PRI staff members and guest contributors. Our goal is to contribute to the broader debate around topical issues and to help showcase some of our research and other work that we undertake in support of our signatories.Please note that although you can expect to find some posts here that broadly accord with the PRI's official views, the blog authors write in their individual capacity and there is no "house view". Nor do the views and opinions expressed on this blog constitute financial or other professional advice.If you have any questions, please contact us at blog@unpri.org.