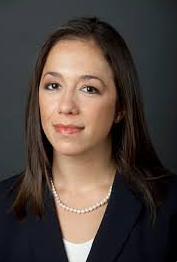 As we look to grow our US policy efforts, we have begun with a focus on two major areas of work to facilitate active ownership and improve environmental, social and governance (ESG) disclosure.
Principle 2 states, "We will be active owners and incorporate ESG issues into our ownership policies and practices."
To facilitate efforts to carry out Principle 2, the PRI aims to protect investors' rights to engage the companies they own through the shareholder proposal process on ESG matters. This process, as currently defined by regulations issued by the US Securities and Exchange Commission, enables investors to engage the companies they own on issues such as due diligence, corporate disclosure, research and development, innovation and technology, and other ESG issues, such as climate change.
Some rule changes under consideration would dramatically increase the value of shares investors must own to be eligible to submit a proposal or the portion of the vote a proposal must win to be resubmitted in subsequent years. This would make it difficult and, in some cases, prevent investors from raising these issues with companies and holding companies to account. The PRI, therefore, opposes these changes.
Further changes under consideration by the SEC would impose onerous regulations on proxy advisory firms. While the changes are often framed as efforts to reduce conflicts of interest and mitigate factual errors in proxy reports, the reality is that the changes would make it extremely difficult for proxy advisory firms to provide independent advice to the investors they serve. This would make it particularly difficult for mid-size and smaller investors to fulfil their fiduciary obligations to participate in proxy voting.
The PRI opposes efforts to impose regulations that would effectively prevent proxy advisory firms from doing business without excessive intervention from issuers. For example, proposals to require proxy advisors to provide companies an opportunity to review and comment on research reports before sharing their analysis with investors would undermine the independence of the firms and investors' ability to rely on their research.
Principle 3 states, "We will seek appropriate disclosure on ESG issues by the entities in which we invest."
SEC disclosure requirements do not explicitly require corporate disclosure of material ESG factors. The Commission currently has the authority to issue new rules that would mandate ESG disclosure.
To advance Principle 3, the PRI supports policies to improve corporate ESG disclosure. In October 2018, a group of professors and institutional investors with more than US$5 trillion in assets under management submitted a petition to the SEC urging it to develop a comprehensive framework requiring issuers to disclose identified ESG aspects of each public-reporting company's operations. The PRI supports that petition.
If the SEC does not act unilaterally, it may be necessary for Congress to direct the Commission to issue ESG disclosure requirements. Conversations are currently underway on Capitol Hill about potential legislation.
Last week, a subcommittee of the House Financial Services Committee held a hearing to consider draft legislation that would require companies to disclose data about human capital management. We believe that this is the beginning of a broader discussion in Congress of mandatory ESG disclosure.
When signatories join the PRI, they commit to a set of principles aimed at advancing responsible investment practices. The PRI's policy engagement efforts aim to facilitate signatories' efforts to comply with the Principles.
We educate policymakers about our priorities and make recommendations about policy initiatives. We provide technical guidance to signatories about policy developments in key jurisdictions and regular signatory briefings. We look forward to keeping signatories informed about this work.
This blog is written by PRI staff members and guest contributors. Our goal is to contribute to the broader debate around topical issues and to help showcase some of our research and other work that we undertake in support of our signatories.
Please note that although you can expect to find some posts here that broadly accord with the PRI's official views, the blog authors write in their individual capacity and there is no "house view". Nor do the views and opinions expressed on this blog constitute financial or other professional advice.
If you have any questions, please contact us at blog@unpri.org.