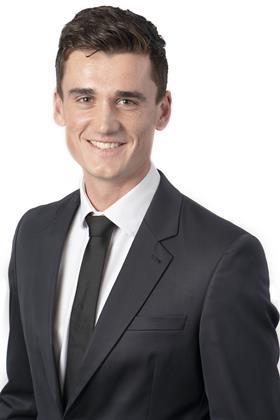 Private equity firms should no longer shy away from the recommendations proposed by the Task Force on Climate-related Finance Disclosures (TCFD) and dismiss them as reserved for the public markets only.
Considering the increasingly severe impacts from climate change globally, mounting societal pressure and growing regulatory requirements, LPs will increasingly expect GPs to demonstrate how they are addressing climate-related risk in their investments. This demonstration will come through robust disclosures – and the TCFD is the best available framework for doing so.
It is true that to date, the lack of tools and guidance available to private equity firms has meant that GPs have struggled to implement some of the more challenging aspects of the TCFD. As a result, the number of TCFD disclosures by private equity firms has significantly lagged public markets.
Recognising this, we've launched the Technical guide: TCFD for private equity general partners. This practical guide aims to support GPs to implement the TCFD recommendations and better assess and manage climate-related risk.
Building more resilient, more valuable companies
As our guide outlines, by using the four-pillar framework of the TCFD, GPs are well placed to exert significant influence on, and engage with, their portfolio companies to develop business strategies that are more resilient to the impacts of climate change.
Climate change shouldn't just be a factor reserved for consideration in the due diligence phase but instead, incorporated into the entire investment process.
Ultimately, a better understanding and management of climate-related risk not only means that a company will be more favourably positioned in the low-carbon transition, but it may also hold a higher valuation at exit.
But there is more. The forward-looking component of the TCFD can help private equity firms to move beyond present-day thinking and envision new opportunities. PE investors are often nimble. They have the advantage of being able to act quickly to integrate such analysis into their investment decisions and realise opportunities where others might not.
Now is the time to get started
Clearly, the materiality of climate-related risks will impact GPs differently, depending on sector exposure and regional policy differences. But by taking a pragmatic approach to implementing the TCFD recommendations, GPs will find that acting now to address climate-related risks will support the long-term success of their investments.
Despite the global health pandemic, actions by investors on climate will come into increasing focus from regulators, LPs and savers. GPs need to roll up their sleeves and think about solutions – the TCFD provides a valuable framework to start this challenge and we hope this tool is useful in starting this process.
This blog is written by PRI staff members and guest contributors. Our goal is to contribute to the broader debate around topical issues and to help showcase some of our research and other work that we undertake in support of our signatories.
Please note that although you can expect to find some posts here that broadly accord with the PRI's official views, the blog authors write in their individual capacity and there is no "house view". Nor do the views and opinions expressed on this blog constitute financial or other professional advice.
If you have any questions, please contact us at blog@unpri.org.