By Edward Baker (@ejb_baker), Senior Advisor, Energy and Low-Carbon Transition, the PRI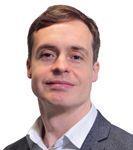 The recommendations from the Task Force on Climate-related Financial Disclosures (TCFD) will soon be two years old. To mark the occasion the taskforce has published a new status report. At over 140 pages, it is a comprehensive stock take and assessment of how companies, investors and other financial institutions are implementing the disclosure framework.
The PRI, as well as Martin Skancke, taskforce member & PRI chair, has been privileged to contribute to this report. Progress since the last one 12 months ago is measurable, yet as with any two-year-old it is still developing, and implementation challenges remain. These need to be addressed if the TCFD is to fulfil its goal of providing comparable and decision-useful information to investors about climate-related issues.
Progress since the last report 12 months ago is measurable, yet as with any two-year-old it is still developing, and implementation challenges remain
The key report takeaways are:
Momentum behind TCFD continues to build
By almost any measure, the number of organisations supporting the TCFD is growing. Official private company supporters have now reached 785, up from 100 two years ago and 500 last year, which collectively have responsibility for US$118tr in assets. And it's not just the private sector. Six governments and, thanks to the Network for Greening the Financial System (NGFS), 36 central banks and financial regulators also publicly back the framework.
The volume of climate-related disclosures is up too. The percentage of companies surveyed by the task force disclosing climate-related information has increased by 15% over the past two years. Over 500 investors have reported to the PRI on TCFD-based indicator questions. The influence of TCFD has also spread beyond Europe and North America, notably with the recent establishment of Japan's TCFD consortium.
Yet implementation of recommendations by supporters is, so far, mostly partial
Analysis of disclosures, as well as a survey of TCFD supporters, show that preparers still find climate scenario analysis and metric recommendations difficult to implement. Of the 1,449 PRI signatories who were eligible to respond to the PRI indicators in 2018, only 9% of asset owners and 4% of asset managers indicated they had done scenario analysis. This contrasts with response rates of over 30% for other indicators.
Despite this, scenario planning has not been without progress, notably developments of off-the-shelf and commercially available tools for investors, which provide short cuts to how this type of analysis could be done.
The importance of the user's perspective
A feature of the report is TCFD user case studies on company disclosures. These include, amongst others, buy side analysis of the life science company Royal DSM, the Danish energy company Orsted, a utility company, a technology company and Royal Dutch Shell, which illustrates how TCFD reporting can help investors understand how companies are positioned in the low-carbon transition.
Progress needs to be accelerated
In his forward to Randal Quarles, chair of the Financial Stability Board and vice-chair of the FED, Michael Bloomberg notes the increasing evidence of climate-related financial risks and the urgency at which progress on implementing TCFD recommendations needs to be accelerated. World emissions are, according to the IPCC, "dangerously off track" and PRI is concerned about the growing risks of a policy jolt as governments look to catch up with the objectives of the Paris Agreement.
The TCFD is the best available framework for investors and as previously announced in the 2020 PRI reporting cycle (that is by end of March 2020) it will be a requirement for all PRI signatories to respond to (but not disclose) TCFD-based governance and strategy indicator questions. These have been published here.
The PRI climate indicators are not intended to replace TCFD reporting. Rather they are an accountability mechanism that seeks to help investor signatories get started and try climate-related reporting, the outputs of which could be used in an investor TCFD report.
Analysis and insights from the 2019 PRI climate indicator responses and over 200 investor signatories climate transparency reports are due to be published in a couple of months' time – highlights from which we will share in a webinar and at our annual conference, PRI in Person, in September.
This blog is written by PRI staff members and guest contributors. Our goal is to contribute to the broader debate around topical issues and to help showcase some of our research and other work that we undertake in support of our signatories.
Please note that although you can expect to find some posts here that broadly accord with the PRI's official views, the blog authors write in their individual capacity and there is no "house view". Nor do the views and opinions expressed on this blog constitute financial or other professional advice.
If you have any questions, please contact us at blog@unpri.org.