The PRI works with more than 2,000 signatories globally, in over 60 countries.
With a team of nearly 30 professionals located in 17 cities around the world, our regional network managers represent signatories' first point of contact with the PRI.
The Global Networks and Outreach team works to:
raise local market awareness of responsible investment;
act as signatories' initial point of contact with the PRI;
Guide signatories to pertinent PRI resources and expertise;
Showcase relevant, global best practices in responsible investment;
encourage investors to become PRI signatories;
help signatories to get involved in the PRI's activities and with peers;
collaborate with local stakeholders to encourage implementation of the Six Principles; and
promote and participate in local responsible investment-related events.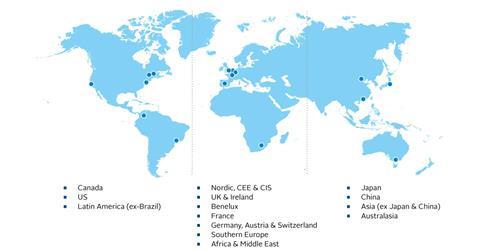 Click here to go to the PRI staff page, where individual contact details are available.