Brad Barber - Gallagher Professor of Finance - UC Davis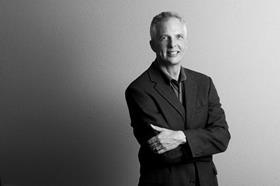 Brad Barber is the Gallagher Professor of Finance at the Graduate School of Management, UC Davis. Professor Barber has been recognized as one of the most widely cited financial economists in the world (ranking 38th in one citation survey). Professor Barber has served as the President of the Financial Management Association (2018), Principal Investigator for the CalPERS Sustainable Research Initiative (SIRI, 2012-2016), and the finance department editor for Management Science (2009-2012). He is also the founder of the Napa Finance Conference. Professor Barber's research focuses on asset pricing, behavioral finance, and private equity.
He has written numerous scholarly articles, which have appeared in top academic publications including the Journal of Finance, Journal of Financial Economics, Review of Financial Studies, Journal of Political Economy, Quarterly Journal of Economics, American Sociological Review, Journal of Financial and Quantitative Analysis, and the Financial Analyst Journal. His research has been covered extensively in the financial press, including Business Week, Time, The Wall Street Journal, ABC News, NBC Nightly News, CNN, CNNfn, and CNBC.
Professor Barber received his Ph.D. in finance from the University of Chicago in 1991. He received an MBA from the University of Chicago and a B.S. in Economics from the University of Illinois.
Matthew Orsagh - Director, Capital Markets Policy - CFA Institute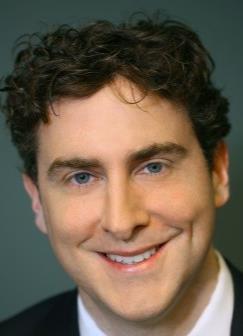 Matthew Orsagh has worked for more than a decade in the field of global corporate governance and ESG. In 2008, he was named one of the "Rising Stars of Corporate Governance" by the Millstein Center for Corporate Governance and Performance at the Yale School of Management. His expertise is in the area of corporate governance, and disclosure best practices, ESG, shareowner rights, short-termism, and financial regulation.
At CFA Institute, Mr. Orsagh writes about and speaks to audiences about pressing issues in global market integrity and corporate governance. He leads projects aimed at fostering greater transparency and accountability in global financial markets, promulgates CFA Institute's Capital Markets Policy Group corporate disclosure positions, policies, and standards; and coordinates and supports related public awareness activities. Previously, Mr. Orsagh worked as a research analyst at Governance Metrics International, where he evaluated the corporate governance of hundreds of international publicly-traded companies and prepared detailed reports assessing firms' corporate governance strengths and weaknesses based on quantitative ratings. He trained analysts in the importance of corporate governance, the intricacies of corporate governance ratings, and spoke on behalf of the firm to small groups and conference audiences. Earlier in his career, he served as a senior analyst for Noonan Russo Communications, where he managed investor relations accounts for international biotechnology companies, and developed strategic investor relations plans in coordination with company executives.
Mr. Orsagh holds an MBA degree in Finance from Georgia State University and a BA degree in Communications and English from the University of Notre Dame.
Helga Birgden - Global Business Leader, Responsible Investment - Mercer

Helga Birgden is a Partner and Mercer's Global Business Leader, Responsible Investment. She has more than 20 years advising Trustees, Directors and Investment Boards from global pension funds, Sovereign Wealth Funds, endowments and insurers on responsible investment systemic risk issues - environmental, governance and social. She has prepared investment and economic advice for multilateral institutions on climate change and ESG issues for major institutional investors representing trillions of dollars of assets and advised multi-lateral institutions such as the International Finance Corporation, World Bank Group, G20, Development Banks and United Nations programs. Over the last decade Helga has been a leader in Mercer's global climate change studies 2011, 2015 and 2019 Investing in a Time of Climate Change and The Sequel advising institutions on the impact of climate change and ESG on institutional portfolios and strategy.
Helga is an advocate for women working in climate change and justice globally leading to the Paris Agreement and ongoingly. She is Deputy Chair of the Investor Group on Climate Change as part of the Global Investor Coalition representing trillions of fund assets globally.
Helga has a Master Degree in Finance and Innovation, 2 Honors degrees, Bachelors degree, Diploma of Education and post graduate Education qualification. She lives off the grid (solar and wind) when not travelling.
Jeanne Stampe - Global Finance Practice Leadership Team - WWF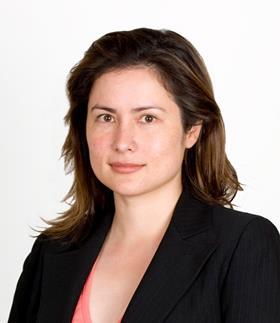 Jeanne Stampe is the founder of the Asia Sustainable Finance Initiative. She is the Head of Asia Sustainable Finance and on the Global Finance Practice Leadership Team for WWF. Jeanne works with banks, investors, stock exchanges and regulators in Asia to drive science-based Environmental Social & Governance integration in the finance sector so as to create a meaningful shift in financial flows towards positive economic, environmental and social outcomes. She has 22 years of experience in mainstream and sustainable finance, having worked in investment banking and private equity with Goldman Sachs, Apax partners et al in New York, London, Singapore and Stockholm for 14 years prior to joining WWF. She has co-authored 9 sustainable finance publications, including Resilient and Sustainable Portfolios (2019), Keep Palm (CLSA 2018), Sustainable Banking in ASEAN (2019, 2018, 2017), WWF Asian Fast Moving Consumer Goods Sustainability Guide (2016). She graduated with an MA in Economics from Cambridge University
Lise Kingo - CEO & Executive Director - UN Global Compact

Lise Kingo is the CEO and Executive Director of the United Nations Global Compact, which is the world's largest corporate sustainability initiative with more than 13,500 signatories from 170 countries that have committed to aligning strategies and operations with universal principles on human rights, labour, environment and anti-corruption, and taking actions that advance societal goals.
Prior to joining the UN Global Compact in 2015, Ms. Kingo was Chief of Staff, Executive Vice President and member of the Executive Management team at Novo Nordisk A/S since 2002. She was in charge of several business areas and pioneered the first Novo Nordisk strategy on sustainability, spearheading the integration of sustainability into the heart of the business, showcasing the mutual benefits for both the company and society.
Before 2002, Ms. Kingo held various positions at NovoZymes A/S and Novo A/S, including Director of Environmental Affairs and Senior Vice President of Business Support. She was responsible for a number of areas covering growth and operations such as Environmental Affairs, People Management, Communications and Branding. Furthermore Ms. Kingo was the founder and primary force behind the first sustainability strategy at NovoZymes.
Until Ms. Kingo started her work with UN Global Compact, she was chair of the board at Steno Diabetes Center and has throughout her career, held a number of board positions in foundations as well as in companies, such as Grieg Star Shipping in Norway and GN Great Nordic. She was also a Professor at the Medical Faculty, Vrije Universiteit in Amsterdam, and the Chair of the Danish Council for Corporate Social Responsibility.
Ms Kingo has received several awards such as the Edinburgh Medal and the Copenhagen Business School 2018 Honorary Alumni Award. She is also a UN Gender Champion.
Ms. Kingo holds a Master of Science degree in Responsibility and Business Practice from the University of Bath, United Kingdom, a Bachelors of Arts in The Science of Religions and Ancient Greek Culture from the Universities of Aarhus and Odense, Denmark as well as a Bachelor of Commerce in Marketing Economics from the Copenhagen Business School. She is also certified by INSEAD's International Directors Program in Corporate Governance.
Eric Usher - Head - UNEP FI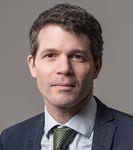 Eric Usher currently heads the UN Environment Programme Finance Initiative, UNEP FI, a global partnership bringing together the UN with more than 230 banks, insurers and asset managers working to develop the sustainable finance and responsible investment agendas. Eric oversees governance, strategy and day-to-day management of UNEP FI's work programme and global network development. Over the years UNEP FI has established some of the most important sustainability oriented frameworks within the finance industry, including the Principles for Responsible Investment (2006), the Principles for Sustainable Insurance(2012) and work now underway on the establishment of Principles for Responsible Banking.
Since joining in 2015, Mr. Usher has focused on accelerating the deep integration of sustainability risks into financial practice, including addressing climate change, natural capital loss and human rights abuses, as well as building out the frameworks for positive impact finance needed to achieve the UN Sustainable Development Goals. Eric sits on several industry bodies including as UN representative on the Board of the Principles for Responsible Investment, as a member of the Evaluation Council of the French sovereign green bond, as Director for the impact fund REPP Africa and founder of the Seed Capital Assistance Facility.
Prior to leading UNEP FI, Mr. Usher has over twenty years of experience in the low carbon sectors, spanning technology commercialisation in Canada, solar rural electrification in Morocco and financial sector development across emerging markets. During 2011, Mr. Usher worked on the establishment of the Green Climate Fund and led efforts to create its Private Sector Facility. Eric has been an editor of the Global Trends in Renewable Energy Investment report published annually with Bloomberg and was lead author for finance of the IPCC Special Report on Renewable Energy Sources. Before joining the UN, Eric was General Manager of a solar rural electrification company based in Morocco.
Laura Starks - Professor of Finance - University of Texas at Austin, McCombs School of Business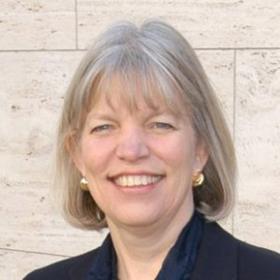 Laura Starks is a finance professor and the associate dean for research at the McCombs School of Business. Her expertise includes personal retirement investing, mutual fund management, and environmental and social investing. Her latest research examines the role investors play in their own retirement account management and how their hands-off approach may improve longterm performance.
Starks is the Charles E. and Sarah M Seay Regents Chair in Finance and is the director of the AIM Investment Center, which integrates financial research, investment education, and practice at UT.
She has served on the editorial boards of nearly two dozen academic journals, and her own research has appeared in the Journal of Finance, the Journal of Financial Economics, Financial Management, and the Journal of Business, among many others. Starks has received numerous research and teaching awards and travels the world as an invited speaker and finance expert.
Starks provides consulting advice to companies as well as international, federal, and state governmental agencies. Most recently, she was a member of the expert group for the Norwegian Government Pension Fund, the largest sovereign wealth fund in the world. Starks has also served as an expert witness in federal cases for Wells Fargo, Merrill Lynch Asset Management, Vesta Insurance Company, and Dupont. She has provided expert consulting assistance in Florida State Board of Administration [FSBA] v. Alliance Capital Management, in which a Florida jury found Alliance Capital not liable for the losses incurred by the FSBA pension fund as a result of Alliance Capital's investments in Enron stock.
Nick Robins - Professor in Practice, Sustainable Finance - LSE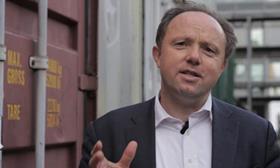 Nick joined the Grantham Research Institute in February 2018 as Professor in Practice for Sustainable Finance. Nick is also Special Adviser on Sustainable Finance with UN Environment.
From 2014 to 2018, Nick was co-director of UN Environment's Inquiry into a Sustainable Finance System. As part of this, Nick led country activities in Brazil, the EU, India, Italy and the UK, as well as thematic work focused on investors, insurance and green banking.
Before joining UNEP, he was Head of the Climate Change Centre of Excellence at HSBC. Prior to HSBC, Nick was head of Sustainable and Responsible Investment (SRI) funds at Henderson Global Investors. Nick has also worked at the International Institute for Environment and Development, the European Commission and the Business Council for Sustainable Development.
Nick has a BA in History from Cambridge University and an MSc in International Relations from LSE.
Stephen Miles - Head of Equities - Willis Towers Watson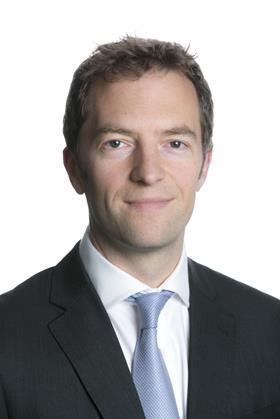 Stephen, as Head of Equities at Willis Towers Watson, leads equity manager research having been a member of team since 2000. Particular areas of specialist interest are sustainable investment, quantitative equities and smart beta. Previously Stephen had roles leading sustainable investment and as regional head of research working across three key investment research teams: Manager Research, Asset Research and the Thinking Ahead Group. Stephen has also served on the Investment Executive Committee. Stephen designed many elements of the manager research process in place today and has experience working with asset owners around the world advising on their equity investments and approach to sustainable investment.
Stephen graduated from The University of Nottingham in 1999 with a first class honours degree in Industrial Economics and is a CFA Charterholder.
The PRI Awards
1

2

3

Currently reading

The PRI Awards 2019 - External judging panel

4

5