The PRI's executive team is responsible for ensuring that the PRI continues to realise its mission statement.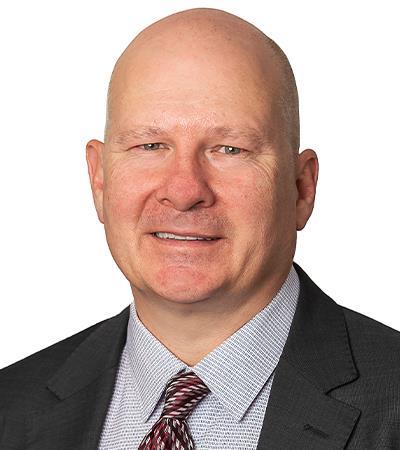 David Atkin
Chief Executive Officer
David was appointed CEO of the Principles for Responsible Investment in December 2021. He is responsible for the PRI's global operations.
Most recently, David served as the Deputy CEO for AMP Capital and prior to that spent almost 13 years as the CEO at Cbus Superannuation Fund where he saw membership grow from 500,000 to over 750,000 and AUM rise to AUD $55 billion.
David has received the Distinguished Alumni Award from La Trobe University for his work in the sustainable finance field, was awarded the Fund Executives Association Ltd (FEAL) Fund Executive of the Year in 2017 and was presented with an Association of Superannuation Funds of Australia (ASFA) Life Membership in 2020. He served on the board of the Climate Council until December 2021.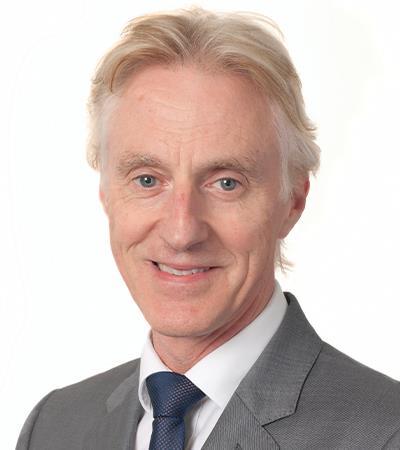 Mark Blair
Chief Financial Officer
Mark joined an early-stage PRI in 2010, moving it from the United Nations Global Compact in New York to a newly incorporated entity in London.
Prior to that, Mark had spent fifteen years with General Atlantic as CEO of its international luxury goods division and CFO of General Atlantic's European portfolio.
Mark's career began in the investment industry. He has worked in both start-ups and multinationals, often closely with venture capital, private equity, banks and investee companies. He has also enjoyed lecturing in finance and economics. In 2009, Mark helped found Child's i Foundation dealing with baby abandonment in Uganda. His book, Stroika, a thriller about the collapse of the Soviet empire and rise of the new elite, was published in 2017.
Mark is a Fellow of the Chartered Institute of Management Accountants (CIMA) and is a Chartered Global Management Accountant (CGMA).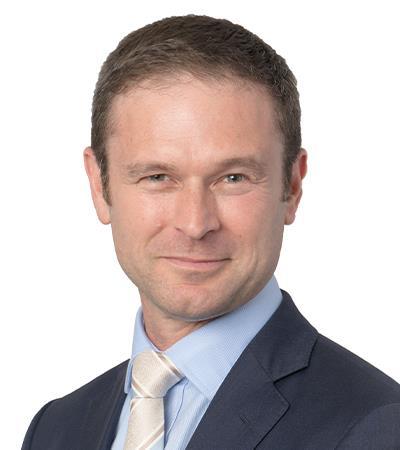 Nathan Fabian
Chief Responsible Investment Officer
Nathan has 20 years of professional experience in sustainable finance in government policy, investment research and ratings on companies, and the development of investment processes and tools.
He is the Chair of the European Platform on Sustainable Finance, a public and private sector expert panel to develop sustainable finance policies and tools in Europe, including the EU Taxonomy. He also served as the Rapporteur for the Taxonomy Group of the EU Technical Expert Group on Sustainable Finance, an Observer on the EU High Level Expert Group on Sustainable Finance and was part of the Secretariat for the UK Green Finance Taskforce.
Prior to the PRI, Nathan was the CEO of the Investor Group on Climate Change (IGCC) Australia / New Zealand, Head of ESG Research at Regnan and Corporate Governance Policy Advisor in the Australian Parliament.
Nathan holds an MA in International Relations from the University of New South Wales and is a Vincent Fairfax Fellow in ethics and leadership.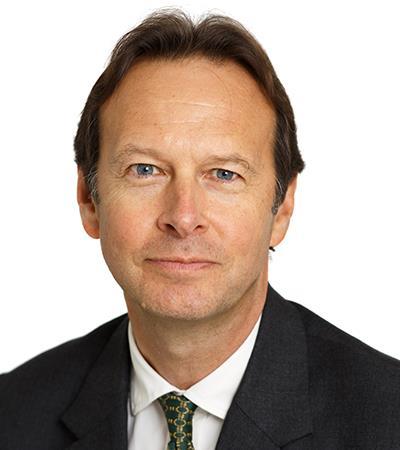 Graeme Griffiths
Chief Operating Officer
Retired from the PRI at the end of March 2022. Position filled by Esther Teeken in August 2022.
Graeme joined the PRI in 2016 and was appointed its Chief Operating Officer in 2018.
He also serves as a board member of the Aegon Master Trust, a director of the Chartered Alternative Investment Analyst (CAIA) Association and as an investment committee member of the Royal Historical Society and Natasha Allergy Research Foundation.
Prior to joining the PRI, Graeme held senior investment roles with AllianceBernstein and Vontobel Asset Management, in their respective value and quality growth equity teams. He has also held senior mergers and acquisitions roles with KPMG Corporate Finance and J.P. Morgan, where he worked for 16 years in London, Hong Kong and Tokyo.
Graeme holds a BSc in Economics from LSE and an MSc in Management (Sloan Fellowship) with distinction from London Business School. He is also a CAIA Association Charterholder.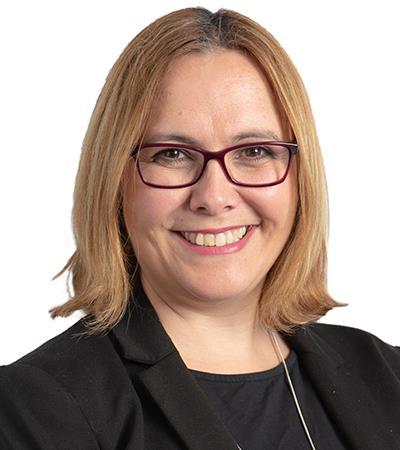 Lian Hillier
Chief People Officer
Lian has worked for the PRI since 2016. She is responsible for driving the PRI's HR strategy and overseeing the HR practices across the organisation's global offices.
Prior to joining the PRI, Lian was Director of People and Culture at Nesta, where she was part of the executive board, providing strategic oversight of all HR and culture issues. During her eleven years there, Lian played a key role in a range of high-profile initiatives, including the organisation's independence from the public sector.
Lian holds a Postgraduate Diploma in Human Resource Management and is a Fellow of the Chartered Institute of Personnel and Development (CIPD).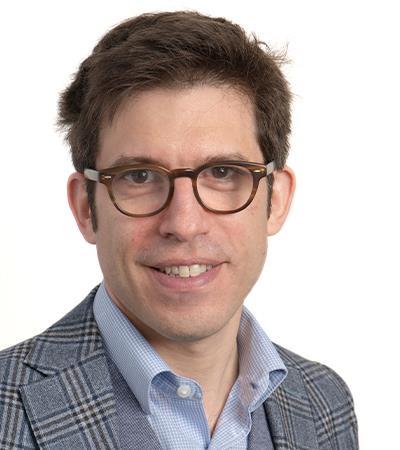 Lorenzo Saà
Chief Signatory Relations Officer
Lorenzo leads the PRI's Signatory Relations 40+ member team; he designs its strategy and oversees the implementation support of existing signatories, recruitment of new signatories and the local implementation of global PRI initiatives.
Lorenzo joined the PRI in 2009 and, prior to his current Signatory Relations role, led the PRI's Investment Practices, Investor Engagements and Reporting and Assessment teams. During this time, he launched the first ever in-house global responsible investment reporting framework. Lorenzo has also held project manager and financial analyst roles at UniCredit and MicroRate, and served as an independent consultant for the World Bank and the International Fund for Agricultural Development (IFAD). In 1996 he started his career as an economic analyst at Arthur Andersen.
He holds a joint MBA/Masters in International Public Policy from SDA Bocconi, Milan and SAIS – Johns Hopkins, Washington, DC and a BA in Business and Economics.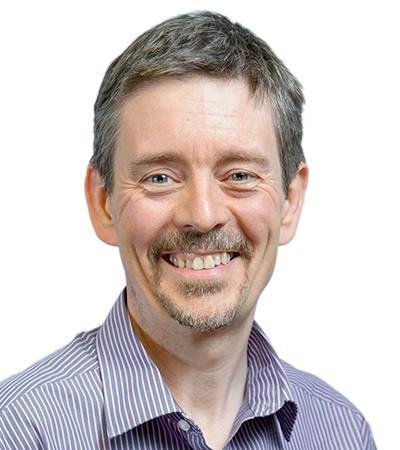 Alexander Scott
Chief Technology Officer
Alexander joined the PRI in August 2020, bringing with him 25+ years of experience working and leading technology teams in the UK, Europe and globally.
At the PRI he is responsible for driving the PRI's technology strategy, the Digital Transformation programme (enabling business change through technology) and overseeing the IT team. He is a keen supporter for LGBTQ+ rights and mental health awareness within the PRI.
Alexander firmly believes that technology and innovation should be an integral part of the business change and is currently leading on introducing better practices such as product management, Agile software development and agile ways of working.
As well as his roles in technology, Alexander's career has included managing office facilities, leading a small marketing team, being COO at a maritime services company (which did involve the odd pirate!) and reporting and assessment in the PRI. But perhaps his most challenging role was being chair of governors at Danesfield Manor School (a Nursery and Preparatory School).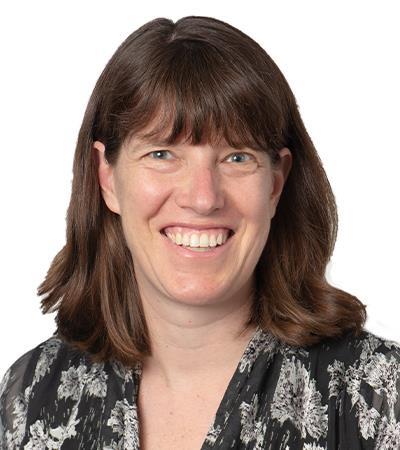 Shelagh Whitley
Chief Sustainability Officer
Shelagh leads the PRI's programmes on Environmental, Social and Governance issues, and on sustainability outcomes.
Prior to joining the PRI, Shelagh was Head of the Climate and Energy Programme at the Overseas Development Institute (ODI) where she led research on fossil fuel subsidies, green fiscal policy and private climate finance. Shelagh has also worked in the private sector and within civil society on carbon market development and climate finance; this has included working with Camco, a carbon project developer, and The Climate Group, a non-profit organisation dedicated to advancing business and government leadership on climate change.
Shelagh has a Master's degree in International Environmental Policy and Finance from the Fletcher School at Tufts University in the United States and a BSc in Biology and International Development Studies.
The list above reflects the makeup of the PRI executive team throughout the PRI's 2021/22 financial year. The new position of Chief Reporting Officer has since been added to the team, with Cathrine Armour taking up the position in August 2022. Esther Teeken took over the role of Chief Operating Officer in August 2022, following Graeme Griffiths's departure.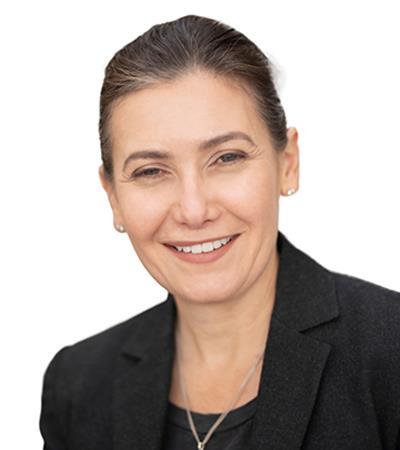 Cathrine Armour
Chief Reporting Officer
Cathrine is a seasoned leader of strategic, policy-centric organisations.
As Chief Customer Officer at the UK Hydrographic Office (UKHO), Cathrine led the global commercial business – delivering marine data solutions that support safe, secure and thriving oceans. She is committed to the value of data in answering mission critical questions in global policy development and decision-making.
Prior to the UKHO Cathrine established the South West Centre of Excellence for Satellite Applications as inaugural Director, founded Ordnance Survey's Award Winning 'Geovation' Accelerator and Hub and led the international Eye on Earth programme for global cooperation in the use and access of environmental data for sustainable development.
In 2016 she was short-listed for the WISE International Award for Open Source. Cathrine holds a BSc Environmental Studies (GIS & Spatial Analysis) and post-graduate certificates across business, technology, sustainability and impact.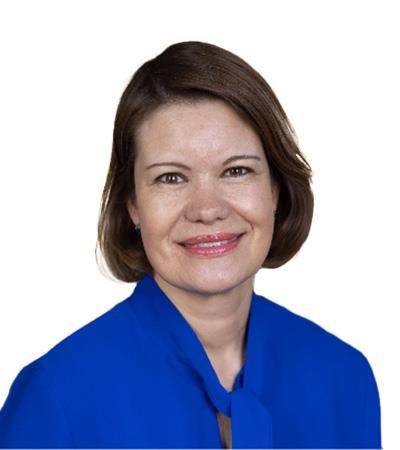 Esther Teeken
Chief Operating Officer
Esther has a track record of delivering successful transformation programmes to improve operational efficiency.
She joins us from the Institute of Directors where she was the Chief Operating Officer and sat on the Board of Directors. Before this she had a successful career in professional and financial services, spending over 10 years as the Global CFO for Grant Thornton International, supporting the Global Leadership team and advising senior stakeholders in member firms across the international network.
She is a big advocate of greater diversity in the workplace, having seen the benefits first-hand with her multi-cultural and multi-jurisdictional teams in Grant Thornton. She is an active member of various female leaders' networks (IoD Changemakers, Glass ceiling, Women in Tech and ICAEW), an appointed Board member of the IoD since Sept 2021 and is a member of the Women on Board UK and Europe networks.
Esther studied Business Administration (Msc) at Erasmus University in Rotterdam, the Netherlands and subsequently went on to complete her finance qualifications (CIMA).
<< How we create value Home External environment >>