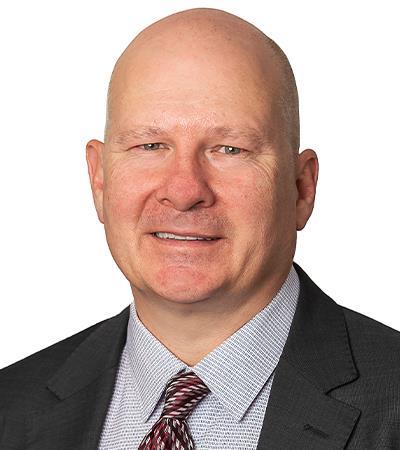 David Atkin
Chief Executive Officer
David was appointed CEO of the Principles for Responsible Investment in December 2021. He is responsible for the PRI's global operations.
Most recently, David served as the Deputy CEO for AMP Capital and prior to that spent almost 13 years as the CEO at Cbus Superannuation Fund where he saw membership grow from 500,000 to over 750,000 and AUM rise to A$55 billion.
David has received the Distinguished Alumni Award from La Trobe University for his work in the sustainable finance field, was awarded the Fund Executives Association Ltd (FEAL) Fund Executive of the Year in 2017 and was presented with an Association of Superannuation Funds of Australia (ASFA) Life Membership in 2020. He served on the board of the Climate Council until December 2021.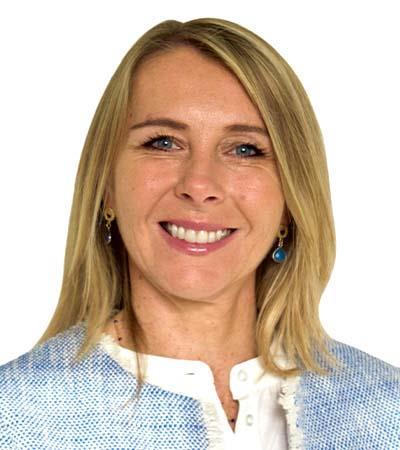 Rose Easton
Interim Chief Responsible Investment Ecosystems Officer
Rose joined the PRI in 2021 as a Regional Director in the Signatory Relations team before taking on responsibility for leading the newly formed Responsible Investment Ecosystems team, ensuring we provide the very best support to our signatories in their implementation of responsible investment.
Prior to joining the PRI, Rose spent 25 years working in the financial sector in asset management, with a focus on business development and client relations. In her most recent role, she successfully built, developed and ran a client management function for Ninety One (formerly Investec Asset Management). Previously, Rose was a consultant relations director and client advisor at AllianceBernstein and a client director and US equity product specialist at Merrill Lynch Investment Managers. She has also worked for Goldman Sachs Asset Management in their sub-advisory business, having begun her career at Goldman Sachs International in private wealth management.
Rose has a BA (Hons) in Spanish and Latin American Studies from the University of Portsmouth and holds the IMA and CFA in ESG Investing.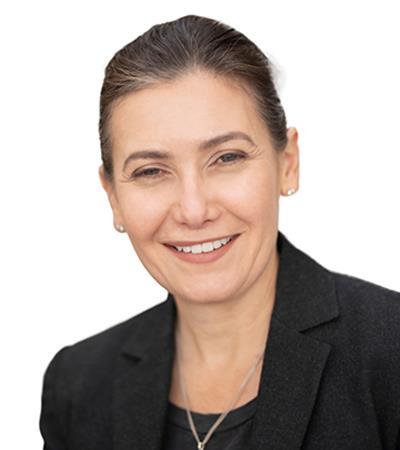 Cathrine Armour
Chief Responsible Investment Solutions Officer
Cathrine joined the PRI as Chief Reporting Officer in August 2022, before taking on a broader role as Chief Responsible Investment Solutions Officer (including reporting) in 2023. She is a seasoned leader of strategic, policy-centric organisations.
As Chief Customer Officer at the UK Hydrographic Office (UKHO), Cathrine led the global commercial business – delivering marine data solutions that support safe, secure and thriving oceans. She is committed to the value of data in answering mission critical questions in global policy development and decision-making.
Prior to the UKHO Cathrine established the South West Centre of Excellence for Satellite Applications as inaugural Director, founded Ordnance Survey's Award Winning 'Geovation' Accelerator and Hub and led the Abu Dhabi Global Environmental Data Initiative (AGEDI) for the Abu Dhabi Environment Agency. This included the international Eye on Earth programme for global cooperation in the use and access of environmental data for sustainable development.
In 2016 she was short-listed for the WISE International Award for Open Source. Cathrine holds a BSc Environmental Studies (GIS & Spatial Analysis), post-graduate certificates across business, technology, sustainability and impact and is a Fellow of The Royal Geographical Society (with IBG).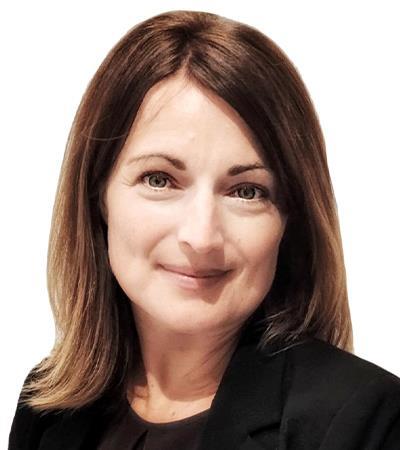 Tamsin Ballard
Chief Initiatives Officer
Tamsin joined the PRI in 2022 as Director of Climate and Environment, before taking on responsibility for leading the Investor Initiatives and Collaboration team.
Prior to joining PRI, Tamsin was a Senior Civil Servant with the UK Government. In her most recent role in the UK's Department for Environment, Food and Rural Affairs she was responsible for a large portfolio of international climate finance programmes and policies to help address the triple challenge of poverty, biodiversity loss and the climate emergency.
Tamsin has over 20 years of experience in government policy and foreign aid programme design and delivery across the sustainable development, climate change and environment agendas. She was a contributing author on Lord Nicholas Stern's seminal report on the Economics of Climate Change.
Tamsin is an economist by background, with a BA in Economics from the University of Manchester and an MSc in Economics from SOAS, University of London.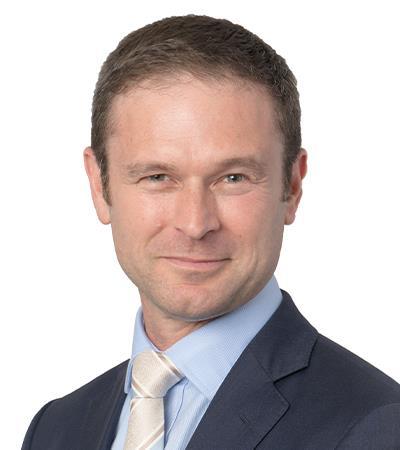 Nathan Fabian
Chief Responsible Investment Officer
Nathan has 20 years of professional experience in sustainable finance in government policy, investment research and ratings on companies, and the development of investment processes and tools.
He served as Chair of the European Platform on Sustainable Finance for two years from October 2020, a public and private sector expert panel to develop sustainable finance policies and tools in Europe, including the EU Taxonomy. He also served as the Rapporteur for the Taxonomy Group of the EU Technical Expert Group on Sustainable Finance, an Observer on the EU High Level Expert Group on Sustainable Finance and was part of the Secretariat for the UK Green Finance Taskforce.
Prior to the PRI, Nathan was the CEO of the Investor Group on Climate Change (IGCC) Australia / New Zealand, Head of ESG Research at Regnan and Corporate Governance Policy Advisor in the Australian Parliament.
Nathan holds an MA in International Relations from the University of New South Wales and is a Vincent Fairfax Fellow in ethics and leadership.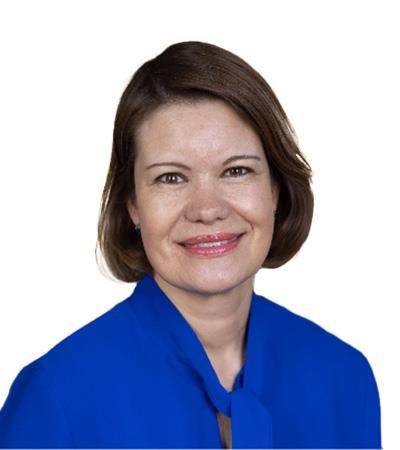 Esther Teeken
Chief Operating Officer
Esther joined the PRI in August 2022. She has a track record of delivering successful transformation programmes to improve operational efficiency.
Prior to the PRI, Esther was at the Institute of Directors where she was the Chief Operating Officer and sat on the Board of Directors. Before this she had a successful career in professional and financial services, spending over 10 years as the Global CFO for Grant Thornton International, supporting the Global Leadership team and advising senior stakeholders in member firms across the international network.
She is a big advocate of greater diversity in the workplace, having seen the benefits first-hand with her multi-cultural and multi-jurisdictional teams in Grant Thornton. She is an active member of various female leaders' networks (IoD Changemakers, Glass ceiling, Women in Tech and ICAEW), an appointed Board member of the IoD since Sept 2021 and is a member of the Women on Board UK and Europe networks.
Esther studied Business Administration (Msc) at Erasmus University in Rotterdam, the Netherlands and subsequently went on to complete her finance qualifications (CIMA).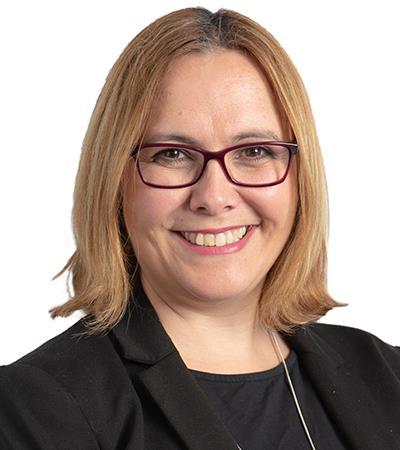 Lian Hillier
Chief People and Culture Officer
Lian has worked for the PRI since 2016. She is responsible for driving the PRI's people and culture strategy and overseeing people and culture practices across the organisation's global offices.
Prior to joining the PRI, Lian was Director of People and Culture at Nesta, where she was part of the executive board, providing strategic oversight of all HR and culture issues. During her eleven years there, Lian played a key role in a range of high-profile initiatives, including the organisation's independence from the public sector.
Lian holds a Postgraduate Diploma in Human Resource Management and is a Fellow of the Chartered Institute of Personnel and Development (CIPD).
Departing executive team members
In the last twelve months, four members of the executive team left their roles. We sincerely thank them all for their service to the PRI.
Mark Blair, former Chief Financial Officer – Mark joined an early-stage PRI in 2010, moving it from the United Nations Global Compact in New York to a newly incorporated entity in London. We will be recruiting a Director of Finance to lead our finance team, which will sit in our operations department represented at executive level by Chief Operating Officer, Esther Teeken.
Lorenzo Saà, former Chief Signatory Relations Officer – Lorenzo joined the PRI in 2009. Prior to his signatory relations role, Lorenzo led the PRI's Investment Practices, Investor Engagements and Reporting and Assessment teams. His time at the PRI included launching the first global responsible investment reporting framework.
Shelagh Whitley, former Chief Sustainability Officer – Shelagh joined the PRI in May 2019, and joined the executive team in a new role of Chief Sustainability Officer in January 2021.
Alexander Scott, former Chief Technology Officer – Alexander's role of Chief Technology Officer was deprecated in 2023, but he remains with us as Digital Transformation Executive, continuing to drive business change through technology. We will be recruiting a Director of Technology and Infrastructure to lead our IT teams, which will sit in our operations department and represented at executive level by Chief Operating Officer, Esther Teeken.
<< Strengthening our value propositionHome Responsible Investment Ecosystems >>