Most of our impact is positive and happens indirectly via the work that we do to help our 3742 signatories implement the Principles.
We have an impact on:
our investor signatories – by encouraging them to be more transparent in their investment activities;
companies – by improving their practices through investor engagements; and
markets – through ventures such as the Sustainable Stock Exchanges initiative.
Beyond these positive, indirect impacts, we recognise that the way we choose to operate as an organisation can have direct impacts, and we try to manage these wherever possible.
Environmental
We continue to monitor, manage and reduce our impact on the environment through transport, waste, consumption of natural resources, energy use and procurement.
We received a Ska gold rating for the refurbishment of our London office – the highest standard available – reflecting the sustainability criteria used. Ska is an environmental labelling method that rates 104 good practice measures across energy and CO2, waste, water, pollution, transport, materials and wellbeing.
We aim to source goods and services from independent, neighbourhood suppliers whenever possible to reduce our carbon footprint.
Staff benefits are tailored to be consistent with our beliefs. For example, to encourage environmentally sustainable transport amongst staff, car and mileage allowances are not provided, but the UK government's cycle-to-work scheme is.
Social
We work with the Brokerage Citylink charity to create career opportunities within financial services for young people from a range of backgrounds across London. We have donated no-longer-needed computer supplies to charities that can use them, and support individual employees' charitable efforts, including funding supplies for the annual JP Morgan Chase Corporate Challenge.
We are proud to be an accredited Living Wage Employer, including in our employment of contracted service staff and interns. We never use unpaid internships.
All new parents at the PRI can enjoy equal parental leave benefits regardless of gender or sexuality, going beyond the legal minimum standards.
We invest in the training and development of our staff and are committed to continually improving our diversity (see Develop our staff).
Governance
The PRI completed a comprehensive, independent governance review in 2015, including extensive signatory consultation, to ensure a simple, transparent accountable governance structure. Good governance at the PRI includes:
annual signatory elections;
term length limits for Board Directors;
publishing Board meeting attendance and compensation records;
clear separation between the roles of Managing Director and Chair.
Board diversity
We are committed to promoting and encouraging diversity in the work we undertake, including signatories' implementation of the Principles, and in our own operations, the Board and Executive. The board aims to have the appropriate balance of skills, diversity, experience, independence and knowledge of the organisation to enable it to discharge its duties and responsibilities effectively. As we are a global organisation, we aim to have global representation on our board, particularly within asset owner positions. Read more in our board diversity policy.
"As the Chair of the Governance Committee, I believe that board diversity leads to stronger and better decision making by encouraging wide-ranging voices and perspectives. Diversity allows the board to avoid groupthink and achieve sound governance by appropriately challenging the Executive and maintaining adequate oversight. Board diversity also sends a clear signal about the culture in the organisation around diversity and inclusion."
Angela Emslie, Chair, PRI Governance Committee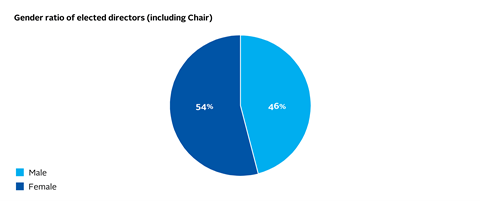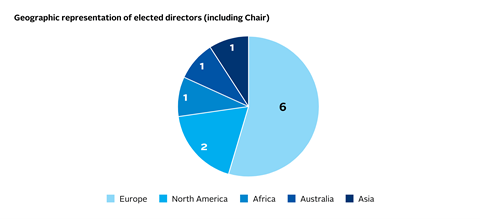 Read more about all aspects of governance.