Martin Skancke, Chair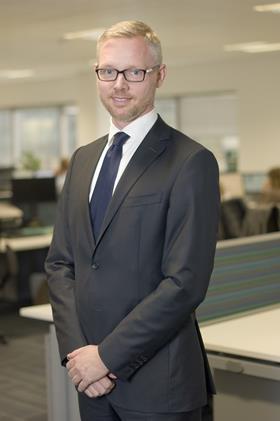 During the past year, we have needed to respond to the global challenge of the Covid-19 pandemic, while also maintaining our focus on signatories and the promotion of responsible investment practices.
We have worked closely with signatories to develop our 2021-24 strategy, grounding it in the perspective of the investor, drawing on our distinctive strengths and determining where we are best placed to deploy our efforts.
ESG incorporation and stewardship are our core business and remain a major focus of our work. Increasingly, however, our signatories are recognising that the real-world sustainability outcomes they contribute to shaping through their investment activities feed back into the financial risks they face.
Therefore, our strategy also aims to build bridges between financial risk, opportunities and real-world outcomes. In the next three years, we will help signatories understand what this looks like in practice.
Reporting Framework
The last 12 months have also seen us pilot a new Reporting Framework. Based on extensive signatory consultation, it aimed to pose more challenging questions, such as asking signatories to report on how they measure the real-world outcomes of their investments, while being more consistent in structure.
The development and launch of a new and complex system has been a significant undertaking. Even though we worked incredibly hard to achieve this, I recognise that many of our signatories have experienced difficulties during the reporting period.
Overall, while most signatories signalled that the content better captures their responsible investment activities compared to previous reporting frameworks, the feedback varied between modules and signatory types.
Many also found that the time and resources required to complete the reporting was too high. This was compounded by issues with the navigation and functionality of the new online reporting tool and created problems for signatories trying to review their answers before submission.
We fell short in our preparedness to deal with these problems. We acknowledge the frustration that many of you felt and take responsibility for these issues, which we are now working to resolve. To ensure we have enough time to implement the changes needed, we have decided to delay opening the next reporting period until 2023.
Looking ahead
We will also move into a new phase of leadership, following the decision of our CEO Fiona Reynolds to stand down from her position, but our work and priorities will remain the same. Signatories can be certain that we, alongside Fiona and the PRI team, will ensure a seamless transition.
In Fiona's tenure as CEO of the PRI, she has led its growth in scope and reach, to investors, policy makers and other stakeholders around the world. With tremendous commitment, energy and experience, Fiona has also contributed personally to the growth of responsible investing more broadly. We are very sorry to see Fiona step down as CEO, but fully understand her personal wish to be home in Australia with family.

We sincerely thank Fiona for her remarkable legacy during her nine years as CEO.
Fiona Reynolds, CEO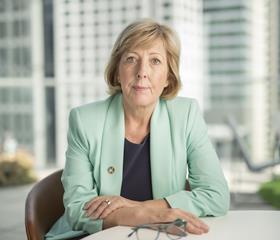 COVID-19 has made the last year incredibly challenging, while also acting as a much-needed wake-up call for the finance industry and broader society, underlining the importance of responsible investment to global progress on ESG issues and stakeholder governance.
It has highlighted that we cannot continue treating nature with contempt – and reminds us of the urgency of social issues and the need to create an economic model that works for everyone, not just a privileged few.
Employers have also had to re-think the way they run their workplaces, and how to best take care of their employees' physical and mental health. The PRI has been no different, with staff wellbeing a core concern, alongside ensuring that signatories continue to receive the support and guidance they require.
2021-24 strategy
These multiple, interrelated crises have also set the backdrop to our 2021-24 strategy.
Under the framework of our 10-year Blueprint for Responsible Investment, the PRI's new three-year strategic plan sets out an ambitious response to these circumstances, building on the unique role of the PRI and our signatory base, and on our distinctive strengths as the world's largest responsible investment organisation.
Achievements of the 2018 – 2021 strategy
2020-21 represented the culmination of the first three-year strategy period under our 10-year Blueprint for Responsible Investment. As evidenced in this annual report, we have achieved a lot alongside our signatories and stakeholders.
We launched our flagship work on investing with human rights and have added to our active ownership work by publishing guidance on drafting shareholder resolutions.
We have expanded our library of introductory responsible investment resources with guides on stewardship, screening, and climate change for asset owners, and have launched engagement guides on sovereign debt and whistleblowing.
We continued to participate in the European Technical Expert Group on Sustainable Finance and provided guidance and case studies for signatories on how the EU taxonomy can be implemented.
We conducted policy engagement in the US, the European Union, the UK, China and Japan on investor duties, stewardship, taxonomy and disclosure.
Our work on climate change – which signatories continue to identify as their number one ESG issue – has also advanced, through Climate Action 100+, the Net-Zero Asset Owner Alliance, the Inevitable Policy Response project, and an ongoing suite of TCFD guidance resources.
Reporting Framework
Following the pilot of the Reporting Framework this year, we have received feedback on the content and the online reporting tool, both of which signatories experienced issues with.
As a result of some of the issues with the tool, some of the data captured this year contains gaps and errors, which we are working alongside an external consultant to comprehensively identify before releasing Transparency Reports and Assessment Reports later this year.[1]
We will continue to analyse signatory feedback on the Reporting Framework, online reporting tool and the assessment and transparency reports they will receive, before making changes to reduce the burden of reporting and significantly improve the user experience.
As a result of delaying the opening the next reporting period until 2023, some related initiatives and areas of focus, such as strengthening the minimum requirements and identifying the 2021 Leaders' Group, will also be postponed.
All our other core programmes and signatory services will continue, alongside our work to improve reporting and assessment. In addition, we will undertake further engagement with signatories in the coming months through a series of webinars.
My next steps
With the new three-year strategy in place and the organisation in a strong position to carry its mission forward, I have made the decision to step down as CEO.
This has not been an easy decision — to say I have loved my time at the PRI would be an understatement. Being part of our signatories' responsible investment journey and driving toward a more sustainable, green and just future has been a highlight of my career.
When I first joined the PRI at the beginning of 2013, we had only 37 staff and just over 1,000 signatories to the Principles. Nearly nine years later, the PRI is supported by over 170 staff and our global signatory base represents more than half the world's institutional assets.
More importantly however, responsible investment is no longer seen as a fringe topic, but is now a mainstream investment issue. Indeed, the PRI now has 3826 signatories (3404 investors and 422 service providers), representing collective assets under management of just over US$121 trillion as of 31 March 2021.
It has been a privilege to witness the growth of the organisation alongside this evolution of responsible investment.
I want to thank every one of you for your passion and for making my time at the PRI such an amazing journey.
Until my departure in the new year, an orderly transition will be my top priority and I will work closely with the Board and Executive to ensure a seamless handover to the new CEO.
As ever, our signatories remain our number one priority. I am truly excited for the PRI's future – to see it continue to grow, foster leadership and inspire change.
Our signatories are extremely active in supporting the PRI's work – nearly 600 individuals currently contribute through advisory committees and working groups.
References
[1] While it is important that the errors and gaps in certain individual data points are rectified before public Transparency Reports and Assessment Reports for individual signatories are published, these are limited in scope and are not considered likely to have a meaningful impact on the aggregated results presented throughout this annual report