Sharing knowledge, reaching new people and supporting development will benefit everyone
Convene
PRI in Person
PRI in Person 2018 in San Francisco became the largest ever gathering of responsible investment professionals.

Coinciding with the Global Climate Action Summit that was held simultaneously in the city, climate change was high on an agenda that also took in topics such as cyber security, the rights of indigenous people, overcoming barriers to ESG integration, how and where millennials will invest and many more.
"A great gathering of global thought leaders, pushing the agenda forward."
Participants were particularly positive about the quality of speakers, which included:
Al Gore, Former US Vice President and Co-Founder of Generation Investment Management;
Paul Polman, Unilever CEO;
Beth Richtman, Managing Investment Director, CalPERS;
Betty Ye, California State Controller;
John Chiang, California State Treasurer.
Kurt Summers, Treasurer of the City of Chicago;
Debbie McCoy, Managing Director and Head of Sustainable Investing, Systematic Active Equity, BlackRock;
Catherine Howarth, CEO, ShareAction.
Many attendees also expressed a preference for smaller breakout sessions over large plenaries, however. Evening events were particularly well-received as opportunities to bring people together.
"PRI in Person was a good place to extend my connections beyond my immediate peers in the industry."
KEY TARGETS
PRI in Person participants rating the conference as "good" or "excellent": 86%
(PRI target: 85%)
Climate Forum Series
More than 1,350 people attended our global series of PRI Climate Forums.
KEY TARGETS
Signatories attending at least one PRI event (excluding PRI in Person): 29%
(PRI target: 50%)
Educate
Academic Network
The PRI Academic Network aims to address investor challenges by collaborating with academic partners on getting usable practitioner insights from academic research. Academics are increasingly interested in collaborating with us, and with the valuable market insights held in PRI data.
We profiled 18 papers at the 2018 Academic Network Conference, out of 80 submissions to our annual call for papers. The call for papers is not only attracting wide interest, but also authors of increasingly high quality. Comparing across recent Academic Network Conferences shows a trend for authors being increasingly established, better published and more widely cited.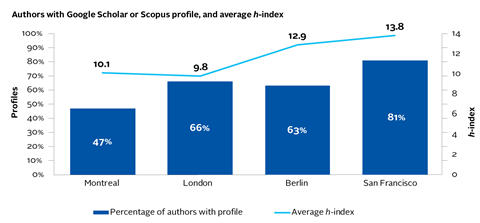 Supporting new research
In addition to our traditional focus on bringing the best insights from existing academic research to investors, we are increasingly expanding our work to include pro-actively supporting new research on under-researched topics that will be valuable for investors.
PRI-funded research projects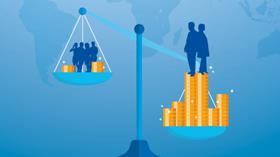 Why and how investors can respond to income inequality
Institutional investors are increasingly realising that income inequality – the gap in income and wealth between the very affluent and the rest of society – has become one of the most noteworthy socioeconomic issues of our time. It has the potential to negatively impact institutional investors' portfolios as a whole; increase financial and social system-level instability; damage output and reduce economic growth; and contribute to the rise of populism, extremism, isolationism and protectionism.
Climate change and the just transition: a guide for investor action
The shift to a resilient, low-carbon economy will boost prosperity and be a net driver of job creation, but there will be transitional challenges – for workers, communities and countries. Yet there is increasing recognition that investors have so far given insufficient attention to the social consequences of climate change. As fiduciaries, investors can make an important contribution to achieving a just transition – as stewards of assets, allocators of capital, and as influential voices in public policy.
PRI Academy
As beneficiary, client and regulatory demand for investors to address ESG factors has continued to grow, an increasing challenge for investors is to ensure that they have the requisite knowledge throughout their organisation to meet this demand.
Dedicated responsible investment training, designed for investment professionals, is a key part of this. This year we have comprehensively updated the PRI Academy courses, incorporating the latest best practice and adding case studies across the E, S and G spectrum – on BP, Facebook and Volkswagen.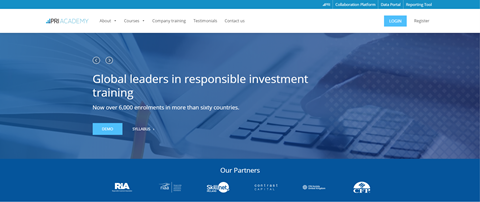 Behind the scenes, platform enhancements mean that from now on course content will be able to updated more regularly, as changes can now be made without affecting existing users.
Enrolments in PRI Academy courses continue to increase, albeit only modestly this year at 6% growth over the record high seen in 2017/18 (of which more than 40% came from a single 800-strong group enrolment). Group enrolments (10 or more enrolments from one organisation) continue to be a significant source of trainees, accounting for 70% of all sales.
Large group enrolments also enable content to be customised to an organisation, adding value to enrolled organisations by integrating company-specific elements into the courses, and reflecting the courses in companies' internal learning and development libraries.
KEY TARGETS
Increase in PRI Academy enrolments: 6%
(PRI target: 20%)
Satisfaction rating for PRI Academy courses: 78%
(PRI target: 85%)
Collaborating with CFA
The PRI Academy also collaborated with CFA UK to help them launch their Certificate in ESG Investing. The Certificate will be the first formal qualification on ESG investing available sector-wide to investment professionals in the UK. Collaborating with CFA UK on this qualification promotes responsible investment across the mainstream investment industry, and allows for aligned messaging and consistent terminology, helping to standardise responsible investment in the work of investment professionals.