Heading the investment chain, asset owners wield enormous power and influence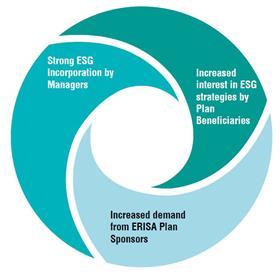 Regulators are increasingly catching up to the idea that for asset owners to fulfil their duties to beneficiaries, their responsibilities must extend beyond the risk/return profile to include the wider role that investments play in the real economies and societies in which beneficiaries live. Moves from the European Union (EU), and at national level in the UK , are amongst the most high-profile examples of new requirements being put on pension funds to disclose how they are considering ESG issues.
In the US market, we have researched direct contribution schemes under ERISA, exploring ESG incorporation's ongoing shift from a marginal to mandatory practice, and providing recommendations for plan sponsors on how to fully integrate ESG factors into investment strategies.
Tools
Supporting manager evaluation and dialogue
We've continued to expand our selection of tools for asset owners, most recently extending our range of due diligence questionnaires, which now cover private equity, hedge funds, infrastructure, private debt, farmland, forestry and real estate. These support asset owners in establishing how well-aligned an existing or prospective manager is to their responsible investment ambitions.

Explore our range of responsible investment DDQs
KEY TARGETS
Asset owner signatories incorporating ESG issues into all stages of the manager selection, appointment and monitoring processes: 62%
(PRI target: 75%)
Asset owner signatories typically implementing ESG requirements in contracts (e.g. RFPs, IMAs, LPAs): 69%
(PRI target: 50%)

Supporting board-level strategic review
Throughout 2017/18 we've been piloting a new tool to help trustees to identify and discuss ESG issues. Despite setting an overall responsible investment policy, less than half of asset owner signatories include specific guidelines on environmental and social issues in their policies and, in many cases, investment mandates lack detail on explicit ESG expectations.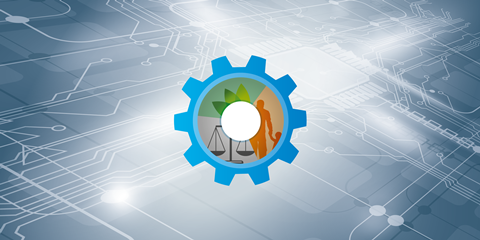 Our RI Review Tool includes an online survey that enables each board member to give their views before a board meeting on the significance of ESG issues and how their fund addresses them. This will generate a summary of responses to discuss, compare against current practice and identify actions to take. We will also offer the option of a PRI-led workshop to facilitate discussions.
Read more about the RI Review Tool
KEY TARGETS
Asset owner signatories having a mission, strategy or investment policy referencing responsible investment (or a related concept) that covers the majority of their AUM: 96%
(PRI target: 85%)

Climate action guidance
Asset owners need high-quality and timely data on climate-related risks to help guide them through the energy transition. The recommendations from the FSB's Taskforce on Climate-Related Financial Disclosures (TCFD) provides a global framework for translating non-financial climate information into financial metrics, but what would adopting the TCFD recommendations mean in practice for asset owners?
The PRI Asset owner guide to the TCFD recommendations provides:
actions for asset owners;
examples of peer's practice;
questions to ask consultants or fund managers;
climate scenarios.
Read an Asset owner guide to the TCFD recommendations
A growing, active community
Providing resources is just one part of what we bring to asset owner signatories. Opportunities for asset owners to come together, to share experiences and resolve issues collaboratively, are equally valuable, so we have worked in the past year to ensure that our events calendar includes space for asset owner-exclusive discussion. Asset owner-only events at PRI in Person San Francisco, and a series on climate have been well attended and received.
Our asset owner community continues to grow. A further 69 asset owners signed the Principles in 2018/19, with growth particularly strong in the UK (12 new signatories), the US (11), the Netherlands (eight) and across Southern Europe (eight). Among the new joiners were LGPS Central and National Grid PS in the UK, AG2R (France), Novartis PF (Switzerland), PenSam (Denmark), City of Chicago and Illinois State Treasury in the US, AFP Cuprum (Chile), AFP Prima (Peru), GPF Thailand, AIA (Hong Kong), and Meiji Yasuda (Japan).
Asset owners tell us that amongst the things they value about the PRI are:
global nature
work across environmental, social and governance
work across asset classes
involvement in global decision-making
convening power
UN link
accountability (via PRI reporting)
All of our resources for asset owners can be found in a dedicated section of our website.