What is the RI review tool? It's a self-assessment survey tool for asset owner boards to test and strengthen their responsible investment approach.
Express interest in the RI Review Tool
Board members or trustees begin the process by answering a series of survey questions relating to their organisation's approach. This is followed by an in-person, PRI-facilitated discussion to address any knowledge gaps or differences of opinion. The outcome of this process forms a solid basis for enabling the board or trustees to review and refine their responsible investment strategy, governance and implementation.
Taking account of environmental, social and governance issues, which can be financially material for long-term investors, is fundamental to fiduciary duty and good governance. The way that asset owner boards perceive and address ESG issues sets the precedent for action further down the investment chain.
The PRI has found that while many governing bodies have an overall responsible investment policy, less than half include guidelines on specific ESG issues. In many cases, investment mandates also fail to specify the ESG expectations of their managers.
A lack of clarity on investors' values, ESG knowledge gaps, and uncertainty about what ESG solutions are available are all challenges faced by boards as they seek to implement and oversee responsible investment policies.
The PRI has developed the RI Review Tool to help boards overcome these challenges, assess their responsible investment ambitions and translate these into actions.
How will the RI Review Tool help my organisation?
The RI Review Tool will help board members and trustees:
identify differences in their views of current and potential future ESG issues, as well as knowledge gaps;
create a space for responsible investment discussion and decision making; and
clarify their ESG beliefs and objectives, and implement business practices accordingly.
How does it work?

The tool has four steps:
Survey board members on a range of responsible investment issues;
Analyse survey responses to uncover disagreement, knowledge gaps and other key issues;
Host a workshop on the findings to facilitate discussion, alignment and decision making; and
Action and implement the decisions taken.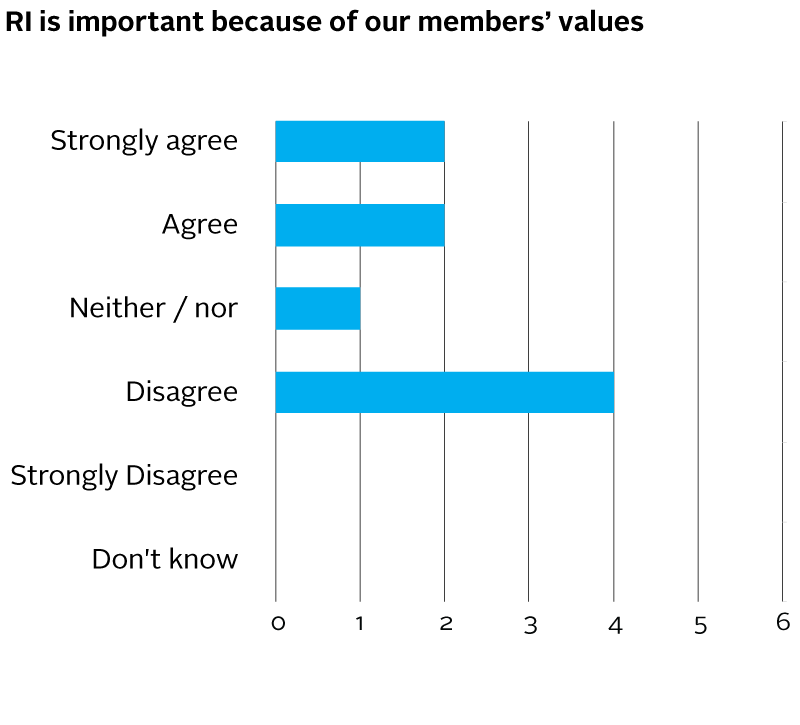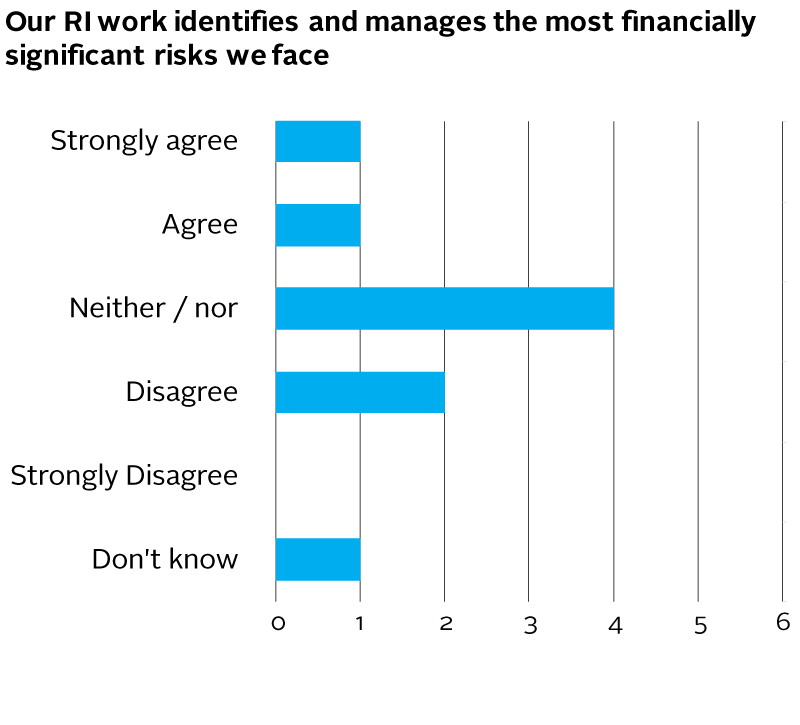 The workshops will be delivered by the PRI's regional Directors and their teams:
- Chris Fowle, Director of Americas
- Matthew McAdam, Director of Asia-Pacific
- Anastasia Guha, Director of Northern Europe and MEA
- Marie Luchet, Director of Continental Europe
What next?
Click here to express interest in the RI Review Tool, or please get in touch if you have any questions.
Downloads
PDF, Size 77.13 kb

PDF, Size 0.19 mb