As part of the Blueprint for responsible investment, the PRI has committed to showcasing leadership and increasing accountability, with a view to raising standards of responsible investment amongst all our signatories.
We are pleased to announce two initiatives under the banner of Showcasing Leadership:
a Leaders' Group and the PRI Awards
Both projects were launched at PRI in Person in San Francisco in September 2018, and the inaugural results of each was announced in September 2019.
Leaders' Group
The Leaders' Group showcases signatories at the cutting edge of responsible investment.
The PRI will use scores taken from a variety of modules of signatories' Assessment Reports to identify those that are doing great work in implementing responsible investment practices throughout their organisation and across their portfolios.
To better spread examples of best practice from these leading players, we will then publish the information those signatories have supplied in their PRI reporting, in an easy to analyse format for other signatories to explore.
Each year the Leaders' Group will be focusing on a topic identified in the Blueprint for responsible investment. In 2019, the topic was asset owners' selection, appointment and monitoring of external managers.
The 2020 Leaders' Group topic is climate change.
Click here for more information
PRI Awards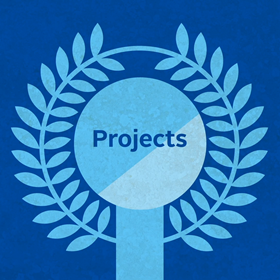 Where the Leaders' Group will assess the breadth of signatories' excellence, the PRI Awards will recognise individually excellent projects conducted by signatories of all sizes, specialisms and levels of development.
Signatories will be invited to nominate projects across four categories: ESG incorporation, active ownership, ESG research and real-world impact. We will also present an award to the best project submitted by a signatory headquartered in a an emerging market.[1]
Entries will be assessed for innovation and impact by an independent panel of judges. The shortlist for each category will be announced in summer 2019, with the winners revealed at PRI in Person 2019 in Paris, on 11 September.
The PRI Awards will be a great opportunity for all signatories to learn from each other's successes. All the winning and shortlisted case studies will be published on the PRI website, along with commentary from the judging panel on what impressed them most about each project.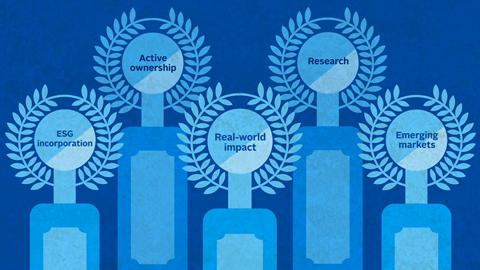 Further details of categories, criteria and judges will follow.
Click here for more information
For more information on either of our Showcasing Leadership initiatives, see the FAQs below or contact us.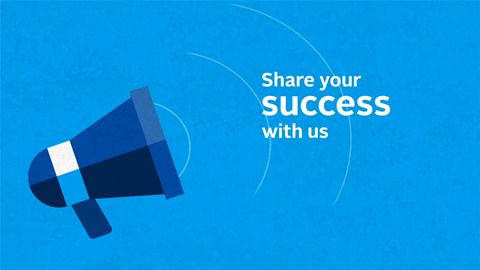 FAQs
How will the Leaders' Group be selected?
Selecting signatories for the Leaders' Group will rely entirely on the information signatories submit as part of their annual PRI Reporting.
Following extensive consultation with signatories, the selection methodology used for the Leaders' Group will be a combination of:
a quantitative score per signatory to identify a pool of eligible candidates;

25% Governance (Strategy and Governance module score);
50% Implementation (asset class specific module scores);
25% Transparency (the number of voluntary indicators disclosed);

an assessment of performance in the relevant theme that year;
a qualitative analysis of free text responses.
The quantitative score will be used solely as one part of the three-step process to identify the Leaders' Group. It is not designed to be meaningful outside of this context, and so will not be communicated, either publicly or to the signatories concerned.
Is the PRI going to act like a ratings agency?
No. Showcasing leadership is not about publicly rating signatories – it is to highlight relevant and useful practices and promote learning amongst the responsible investment community.
The PRI will not be publishing any scores, nor ranking the signatories within the Leaders' Group.
I am a small signatory with limited resources – can I be recognised as a leader?
Yes. Early analysis of the 2017 and 2018 data indicated that many different types of signatory would be recognised as leaders. In addition, the changing annual theme will allow the Leaders' Group to recognise the work of a different set of signatories each year.
What is the purpose of the PRI Awards?
As well as looking at the overall performance of signatories, we want to highlight specific examples of best practice from exceptional projects in specific categories, and to recognise activities that are not captured in the Reporting Framework.
The PRI Awards will recognise these pieces of work, and share their stories to educate and inspire other signatories.
How will the PRI Awards be judged?
A panel of independent judges will score each entry against a range of publicly available, category-specific, weighted criteria. Details of the judges and the criteria will follow. The judges will be selected for their independence from any of the submitting organisations, as well as their knowledge and experience of responsible investment.
If you would like to nominate a judge please contact us by 31 October 2018.
How do I enter the PRI Awards?
At the beginning of 2019 we will invite organisations to submit written case studies via an online form. This will include individual contact details and key facts about the project, as well as three-to-four more detailed responses describing the project and its outcomes. There will be a word limit on each of these detailed responses, but it will be possible to submit supporting information.
How many entries can I submit to the PRI Awards?
There is no limit to how many categories an organisation can enter, but organisations can only submit one entry per category. In the event that multiple entries are received in one category, we will ask our main contact at that organisation to select one.
What will be eligible as a project for the PRI Awards?
Awards entries must be identifiable as a project, with clearly defined start and end points, and measurable objectives. The judges will consider both ongoing and completed projects: ongoing projects must have been initiated no more than 18 months prior to the entry deadline, and completed projects must have concluded no more than 12 months prior.
Criteria will vary between categories, but overall the judges will be looking for projects that are innovative, impactful and can demonstrate progress against their stated objectives.
Which organisations are eligible for the PRI Awards?
To be eligible for the PRI Awards, an organisation must be a PRI signatory on the entry deadline date (TBC), and still be a signatory on the day the winners are announced (11 September 2019). We welcome nominations of collaborative projects where at least 50% of participants are PRI signatories, and where the person submitting the entry represents a signatory organisation.
The ESG Research category will also be open to non-signatory members of the PRI Academic Network.
References
[1] Based on the IMF classification of "emerging market and developing economies". Please refer to the IMF's World Economic Outlook 2016 (Statistical Appendix, p.209) for a full list of eligible countries.