LONDON, 6 September 2023 - This month, the Principles for Responsible Investment (PRI) announced two appointments to the organisation's C-Suite: Tamsin Ballard as Chief Initiatives Officer and Rose Easton as Interim Chief Responsible Investment Ecosystems Officer.
The new positions are set to lead two new teams that were created as part of an organisational re-orientation at PRI aimed at adapting to signatory needs and the global economy generally.
"I am pleased to announce that Tamsin Ballard and Rose Easton have been appointed to their new roles," said Principles for Responsible Investment (PRI) CEO David Atkin. "Both provide a wealth of experience, having worked at the PRI and in the international policy, asset management and financial services sectors for many years and have a track record of navigating quickly changing environments to advance tangible and meaningful solutions. Through these two new roles, along with the new teams that they will be leading, they will enable us to capitalise on the tremendous growth we've had over the past five years whilst ensuring that we remain a dynamic and forward-thinking organisation."
Following the PRI in a Changing World consultation, the organisation created six new distinct but cross-functional teams: Responsible Investment Ecosystems, Responsible Investment Solutions, Investor Initiatives and Collaboration, Sustainable Systems, Operations, People and Culture. The change in operating model aims to better serve signatories and achieve the PRI's mission to achieve a sustainable financial system.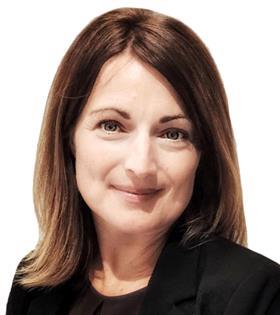 As a newly created ET role, Ballard's position as Chief Initiatives Officer will focus on investor collaboration and initiatives that encompass all aspects of responsible investment activity under the PRI's six principles. She will provide direction, coaching and support to the Stewardship, Sustainability Initiatives, and Investor Initiatives Portfolio teams.
Ballard joined the PRI in September 2022 as Director, Climate & Environment. Prior to this, she was a Senior Civil Servant at the UK Government. She has over 20 years of experience in international policy and programmes across the sustainable development, climate change and environment agendas, including as a contributing author on the Stern Review on the Economics of Climate Change.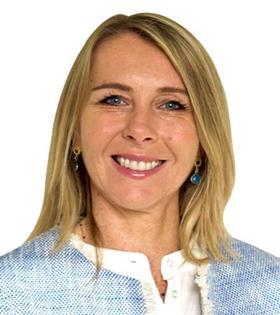 In another new role, Easton will begin building the PRI's RI Ecosystem function. This will include managing the PRI's ecosystem activities in individual markets. She will convene signatories and stakeholders, support signatory progression through outreach and advice, and support meaningful policy outreach within those markets. The role will remain interim as the executive team recruits in North America to provide a greater global perspective at the C-Suite level, and to recognise the growing base of PRI signatories in the region.
Easton joined the PRI in November 2021 as Signatory Relations Director for Northern Europe, Middle East, and Africa (NEMEA), bringing with her over 25 years' experience in business development and relationship management within asset management and financial services firms. In April 2022, this role extended to cover the Continental Europe team, whereby Easton consolidated the teams to become the Director for EMEA before taking over as Senior Director, leading Global Signatory Relations since October 2022.
Through these two new roles and the continued support of the current team, the PRI will continue to support signatories and responsible investors broadly, shape sustainable markets and, ultimately, help to deliver a more prosperous world for all. The PRI is currently recruiting for a permanent Chief Responsible Investment Ecosystems Officer, for more information read here.
For media enquiries contact
Rojin Kiadeh
Head of Press – Principles for Responsible Investment
rojin.kiadeh@unpri.org