By Toby Belsom, Director, Investment Practices, PRI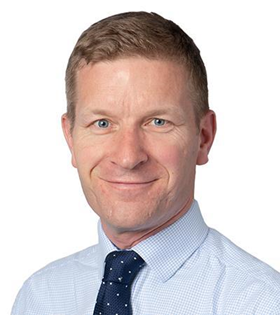 As COP26 ended in Glasgow, participants committed to a decade of action to align with the Paris Agreement and its call to limit global warming. With the conclusion of COP27, it is worth checking on progress.
In the intervening year, the Glasgow Financial Alliance for Net Zero has grown to more than 550 financial institutions, the Net-Zero Asset Owner Alliance now claims 80 investors and membership in Climate Action 100+ has climbed to more than 700.
While setting up and growing alliances on such a global scale was a formidable challenge, that might have been the easy part. Carrying out the commitments signatories have made is proving just as challenging, an issue we address in our newest report.
The PRI focuses much of its research efforts on asset owners, who are uniquely positioned to drive net-zero emissions through their investment mandates and allocation decisions. Our signatories have told us how difficult it is to walk the talk represented by these coalitions – measure, monitor, and radically reduce emissions across complex portfolios in ways that do not invite accusations of greenwashing.
To address this issue, the PRI commissioned signatory research on the practical implications of implementing climate commitments across multi-asset portfolios. Interviews with signatories quickly revealed a series of new challenges. For example, much of the guidance and available data sets focus on listed equities – ignoring asset classes common to well-diversified portfolios such as private equity, sovereign bonds and infrastructure.
Our new report, Achieving climate commitments in multi-asset portfolios, seeks to leverage the insights and experience of those who are leading on climate action for the benefit of our wider membership. It is designed to help asset owners develop a climate strategy, incorporate it into multi-asset portfolios and interact with third-party asset managers.
One of the signatories involved in the research, Udo Riese, head of ESG Implementation, Allianz Investment Management, said the report addresses many of the challenges faced by asset owners. "This report is a great starting point and outlines a number of considerations asset owners will need to make when setting a policy, designing a mandate and selecting, appointing and monitoring managers," he said.
The report is suitable for trustees, advisers or fiduciaries seeking to implement climate commitments across multi-asset portfolios. It explores factors signatories identified as critical to making progress on climate commitments:
The availability and reliability of emissions data needed to set baselines and measure progress. This takes on different forms in specific asset classes, such as private equity, sovereign credit and derivatives.
The importance of asset allocation decisions, including benchmark selection, mandate design and allocation towards climate solutions.
The need for an effective engagement strategy, including collaboration, a focus on achievable quantitative measures and leveraging cross-portfolio holdings.
The role of divestment in potentially reducing a multi-asset portfolio's financed emissions.
The urgency for action and asset owners' willingness to step up has outstripped the capacity to meaningfully measure portfolio and financed emissions. This report cannot fill in all the gaps it can share best practices, given the current state of play.
Deloitte partnered with us on this project, conducting the signatory interviews. Katherine Lampen, Head of Sustainable Finance at Deloitte, reflected that "multi-asset investors need to incorporate a diverse mix of financed emissions metrics and carbon reduction strategies." She said the sheer size of AUM contained in multi-asset class portfolios underlines the importance of supporting investors in this work. "Tangible real-world solutions are required to drive meaningful reductions to emissions in the real economy," she added.
We hope the report will help investors who are struggling on their journey to net zero. In the coming months we will also publish a series of case studies that will help signatories understand the different tools, methodologies and frameworks our signatories are using to tackle portfolio emissions.
As PRI CEO David Atkin noted in a foreword to the report, investors who are supporting the global climate initiatives face increasing expectations from governments, stakeholders and regulators. "With rising scrutiny of climate commitments, it has never been more important to back up commitments with actions," he said.
The PRI blog aims to contribute to the debate around topical responsible investment issues. It is written by PRI staff members and occasionally guest contributors. Blog authors write in their individual capacity – posts do not necessarily represent a PRI view.