By Marcelo Seraphim, Head of Brazil, PRI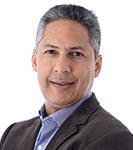 What's at stake
The investment community has watched the COVID-19 pandemic unfold in Brazil with deep concern. As of 18 July, the virus has caused nearly 80,000 deaths here, with a growing mortality rate of 376 per million – which is almost eight times higher than in Argentina.[1]
According to the OECD, countries that have best controlled the spread of COVID-19 are those that demonstrated effective coordination between national and local governments. Unfortunately, the absence of this coordination in Brazil – combined with conflicting messages about the importance of social distancing from public leaders – has prolonged the pandemic's effects. This has led to a deterioration in some of its already chronic social problems, with increases in domestic violence, unemployment and mental health issues. The virus has also disproportionately impacted vulnerable social groups such as ethnic minorities, including indigenous people, and those with lower incomes and limited access to public health systems.
Climate emergency
While we consider the devastating social and economic implications of the pandemic, there's also an inherent link to the climate emergency. Although the global economic slowdown has caused a reduction in greenhouse gas emissions, deforestation in the Amazon has reportedly increased by a record 25 percent year-on-year in the first half of 2020.[2] Concerns around the Amazon have led the parliaments of France, Austria and the Netherlands to cite deforestation as a major impediment to the ratification of the EU-Mercosur Trade Agreement.
This is just one example of the economic hurdles the country has faced. Brazil has seen an unprecedented deterioration in its economic outlook since the outbreak started. GDP fell by 5.9% from February to March, the biggest slump since 2003, and it is expected to shrink by around 5% in 2020.
Against this backdrop, responsible investors must act to manage risks and seize opportunities related to these issues. How? There are a number of ways they can do this.
ESG incorporation
Investors should first ensure that ESG risks and opportunities are considered in their investment decision making and monitoring processes. COVID-19 has substantially increased investors' risk perception, leading to massive capital outflows from emerging markets; for example, the Brazilian stock market lost $11.7 bn from February to May this year, while its bond market lost $18.7 bn from February to April.
However, some investors don't apply geography-based exclusions, and focus instead on ESG approaches that bring positive returns and benefits to the environment and society. We encourage these investors to use their preferred ESG approach in Brazil. The PRI has a variety of resources to help investors implement ESG integration, screening and engagement with government bond markets and equities.
Engagement with companies and policymakers
Investors can also engage with companies and policymakers to address deforestation and human rights issues in Brazil.
Engagement with companies on deforestation
With the growing risks of deforestation in the Amazon, last year over 250 investors representing around US$18 trn published a statement calling on companies to tackle the financial material deforestation risks, including market and reputational risks, within their operations and global supply chains.
The aims of the statement remain as critical as ever – particularly as some industry associations in Brazil have publicly supported loosening environmental policies in order to reduce red tape in their own operations. Investors should engage with investee companies to ensure they don't put returns before the protection of the environment.
We encourage the 250 investors to increase their efforts and call on all other global investors to join this initiative.
Engagement with companies in soy and cattle supply chains
A group of global investors has collaborated to engage companies with exposure to deforestation originating in soy and cattle production, whilst also addressing other related ESG issues. The Investor Initiative for Sustainable Forests (IISF), a PRI/Ceres collaborative engagement, has helped investors understand how deforestation within these supply chains represents a material risk to companies. In addition, it has helped investors persuade companies to implement monitoring tools to make sure that their purchases come from deforestation-free areas. Investors that would like to join this initiative should contact Tom.Barron@unpri.org.
Engagement with policymakers on deforestation and human rights
Continuing the theme of engagement, we encourage investors to join the Investors' Policy Dialogue on Deforestation in Brazil, led by Storebrand Asset Management and BlueBay Asset Management, which was formed in response to the increasing rates of deforestation in Brazil.
As of July, 34 investors representing over US$4.6 trn have joined. A letter was sent to Brazilian embassies in several countries in Europe and North America in June, marking the start of a dialogue with the Brazilian government. Investor signatories have also held calls with members of the Amazon Council and key officials of the Brazilian Congress. There are already signs efforts are having an impact, as the Brazilian government has announced a moratorium of 120 days on fires in the Amazon and the Pantanal biome in response to the initiative.
As Brazilian civil society continues to strive for solid democratic institutions, investors, policymakers and companies must seize this moment and come together to protect people, environment and profit in Brazil. Against the backdrop of COVID-19, investors can and must engage to affect real change. Action is needed now more than ever.
O Brasil durante a COVID-19: como investidores responsáveis podem gerar impacto no mundo real
Por Marcelo Seraphim, Head do PRI no Brasil
O que está em jogo
A comunidade global de investidores tem observado os desdobramentos da pandemia do COVID-19 no Brasil com profunda preocupação. Até 18 de julho, o vírus já causou quase 80.000 mortes no país, com uma taxa de mortalidade crescente de 376 por milhão - quase oito vezes maior que a taxa observada na Argentina.
Segundo a OCDE, os países que melhor controlaram a disseminação da COVID-19 tiveram uma coordenação eficaz entre os governos nacionais e locais. Infelizmente, a ausência dessa coordenação no Brasil - combinada com mensagens conflitantes sobre a importância do distanciamento social dos governantes - prolongou os efeitos da pandemia. Isso provocou o agravamento de alguns dos problemas sociais já crônicos no país, com o aumento na violência doméstica, no desemprego e nas questões de saúde mental. O vírus também impactou desproporcionalmente grupos sociais já vulneráveis como minorias étnicas, incluindo povos indígenas, e aqueles de baixa renda e acesso limitado aos sistemas públicos de saúde.
A emergência climática
Enquanto consideramos as devastadoras implicações sociais e econômicas da pandemia, também há preocupações com a emergência climática. Embora a desaceleração econômica global tenha causado uma redução nas emissões de gases de efeito estufa, o desmatamento na Amazônia aumentou em 25% no primeiro semestre de 2020 em relação ao mesmo período do ano anterior. As questões do desmatamento na Amazônia fizeram com que os parlamentos da França, Áustria e Holanda citassem o desmatamento como um grande complicador para a ratificação do Acordo Comercial UE-Mercosul.
Esse é apenas um exemplo das dificuldades econômicas que o país tem enfrentado. O Brasil tem apresentado uma deterioração sem precedentes em suas perspectivas econômicas desde o início do surto pandêmico. O PIB caiu 5,9% de fevereiro a março, a maior queda desde 2003, e as projeções apontam para uma redução de cerca de 5% em 2020.
Nesse cenário, investidores responsáveis devem agir para gerenciar riscos e aproveitar oportunidades relacionadas a essas questões. Existem várias maneiras de atuação dos investidores que podem também ajudar a mudar essa realidade.
Incorporação das questões ASG
Os investidores devem primeiro garantir que os riscos e as oportunidades ASG sejam considerados em seus processos de tomada de decisão e monitoramento de investimento. A COVID-19 aumentou substancialmente a percepção de risco dos investidores, levando a saídas maciças de capital de mercados emergentes; por exemplo, o mercado de ações brasileiro perdeu US $ 11,7 bilhões entre fevereiro e maio deste ano, enquanto o mercado de títulos perdeu US $ 18,7 bilhões entre fevereiro e abril.
No entanto, alguns investidores não aplicam exclusões baseadas em geografia e preferem se concentrar nas abordagens ASG que trazem retornos e benefícios positivos ao meio ambiente e à sociedade. Incentivamos esses investidores a usar suas abordagens ASG preferidas no Brasil. O PRI tem uma variedade de recursos para ajudar os investidores a implementar a integração das questões ASG, os filtros e o engajamento com os mercados de equity e de renda fixa.
Engajamento com empresas e formuladores de políticas públicas
Os investidores podem promover o engajamento com empresas e formuladores de políticas públicas para tratar de questões de desmatamento e direitos humanos no Brasil. Detalhamos aqui alguns exemplos de ação coletiva.
Engajamento com empresas no combate ao desmatamento
No ano passado, com o recrudescimento do desmatamento na Amazônia, mais de 250 investidores, representando cerca de US $ 18 trilhões, publicaram uma declaração dirigida às empresas que enfrentam riscos financeiros materiais provenientes do desmatamento, incluindo riscos de mercado e reputacionais, dentro de suas operações e cadeias de suprimentos globais.
A importãncia da declaração permanece - especialmente após algumas associações industriais do Brasil apoiarem publicamente o afrouxamento de políticas ambientais, a fim de reduzir a burocracia em suas operações. Os investidores devem engajar com as empresas investidas para que elas busquem a eficiência e o retorno financeiro sem abrir mão da proteção do meio ambiente.
Encorajamos os investidores signatários dessa declaração a aumentarem seus esforços e convidamos todos os demais investidores globais a se juntarem a esta iniciativa.
Engajamento com empresas da cadeia de carne e soja
Um grupo de investidores globais tem promovido o engajamento com empresas que possuem exposição ao desmatamento proveniente da produção de soja e gado, além de abordar outras questões relacionadas com a questões ASG. A Iniciativa de Investidores em Florestas Sustentáveis (IISF), um compromisso colaborativo do PRI com o Ceres, tem auxiliado os investidores a entender como o desmatamento nessas cadeias de suprimentos representa um risco material para as empresas. Além disso, a iniciativa tem ajudado os investidores a persuadir as empresas a implementar ferramentas de monitoramento para garantir que suas compras sejam provenientes de áreas livres de desmatamento. Os investidores que desejarem participar dessa iniciativa devem entrar em contato com Tom.Barron@unpri.org.
Engajamento com formuladores de políticas públicas sobre desmatamento e direitos humanos
Ainda no tema do engajamento, incentivamos os investidores a participarem do Diálogo de Investidores sobre Políticas Públicas de Combate ao Desmatamento no Brasil, liderado pela Storebrand Asset Management e pela BlueBay Asset Management e criado em resposta às crescentes taxas de desmatamento no Brasil.
Até julho, 34 investidores que representavam mais de US $ 4,6 trilhões haviam aderido à iniciativa. Em junho, uma carta foi enviada às embaixadas brasileiras em alguns países da Europa e da América do Norte, marcando o início de um diálogo com o governo brasileiro. Os investidores signatários também realizaram vídeo-conferências com membros do Conselho da Amazônia e com importantes autoridades do Congresso Brasileiro. Já há sinais de que os esforços estão gerando resultados: o governo brasileiro anunciou uma moratória de 120 dias para os incêndios na Amazônia e no Pantanal, em resposta à iniciativa.
Enquanto a sociedade brasileira reafirma a importância de instituições democráticas sólidas, investidores, formuladores de políticas públicas e empresas devem aproveitar esse momento para se unirem na proteção das pessoas, do meio ambiente e dos retornos financeiros no Brasil. No contexto da COVID-19, os investidores podem e devem se engajar para gerar impactos reais. É necessário agir agora mais do que nunca.
This blog is written by PRI staff members and guest contributors. Our goal is to contribute to the broader debate around topical issues and to help showcase some of our research and other work that we undertake in support of our signatories.
Please note that although you can expect to find some posts here that broadly accord with the PRI's official views, the blog authors write in their individual capacity and there is no "house view". Nor do the views and opinions expressed on this blog constitute financial or other professional advice.
If you have any questions, please contact us at blog@unpri.org.