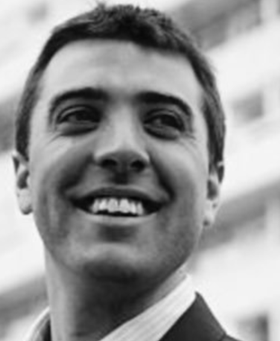 By Will Martindale (@WillJMartindale), Director of Policy and Research, the PRI
At 5.30am this morning, EU policy makers achieved political agreement on the PRI's primary policy objective, the investor disclosures file, which will require ESG integration by EU financial market participants. In scope are private and occupational pension funds, insurance funds, portfolio management and investment advisors.
The European Commission's press release is available here. In particular, the PRI welcomes:
Explicitly linking financial regulation to global sustainability objectives such as the SDGs and Paris Climate agreement.
Use of the word "must" removing any ambiguity on ESG: financial market participants "must" integrate ESG.
Use of the word "opportunities": ESG issues present investors with investment risks and also opportunities.
Requirements to disclose, and importantly, requirements to disclose the adverse impact of ESG matters. This would be the first regulatory-backed disclosure framework for the adverse sustainability impacts of investment activity.
Investor duties, known in common law markets as fiduciary duties, were considered a barrier to responsible investment. Some institutional investors believed that ESG issues were not relevant to portfolio value and were therefore not consistent with their investor duties. This assumption is no longer supported.
The Fiduciary Duty in the 21st Century project (a partnership of PRI, UNEP FI and The Generation Foundation) has contributed an extensive evidence base to end the debate on whether fiduciary duty is a legitimate barrier to the integration of ESG issues in investment decision making. The project concluded that there are positive duties on investors to integrate ESG issues: failing to consider ESG issues in investment practice is a failure of fiduciary duty. Thanks to the overnight negotiations this will now be clarified in EU law.
The PRI is hosting an investor briefing, today (Thursday 7 March), at 3pm UK time for 30 minutes. The PRI's Alyssa Heath will speak to the announcement and we would welcome your comments and questions. Registration details are here.
The manner in which investor duties are defined has profound implications. Decisions made by fiduciaries cascade through the investment chain affecting decision-making processes, ownership practices, and ultimately, the way in which companies are managed. The PRI commends the political leadership of EU policy makers and warmly welcomes today's announcement.
This blog is written by PRI staff members and guest contributors. Our goal is to contribute to the broader debate around topical issues and to help showcase some of our research and other work that we undertake in support of our signatories.
Please note that although you can expect to find some posts here that broadly accord with the PRI's official views, the blog authors write in their individual capacity and there is no "house view". Nor do the views and opinions expressed on this blog constitute financial or other professional advice.
If you have any questions, please contact us at blog@unpri.org.