By Chris Fowle (@ChristoFowle), Director of Signatory relations Americas, PRI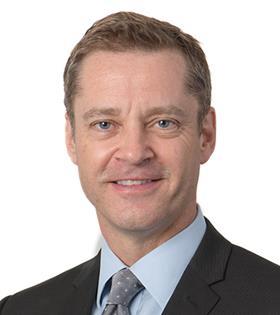 In the year since Liberty Mutual Insurance's general account became the first US-based property casualty insurer to sign the Principles, we've seen a steady stream of US insurers starting their responsible investment journey with us, most recently AFLAC on November 17.
Globally, the PRI now has over 150 general account asset owner insurer signatories, cumulatively accounting for more than US$17 trillion in assets under management. In 2020 we added a Board member from an insurer: Takeshi Kimura joined from Nippon Life Insurance.
On October 28, as part of our ongoing provision of tools and learning opportunities for signatories, and those interested in becoming signatories, the PRI convened a group of insurer general accounts, to learn from key staff at leading insurers in the US, Canada and the UK that have publicly committed to achieving net zero emissions.
The topics and tips raised by the speakers and the questions from participants serve as a useful guide for those considering making net zero commitments, or even for those just considering a few concrete steps they can make toward integrating material climate-related risks and opportunities into a traditional investment process.
The who, what and how of net zero commitments
Among the more than 40 organizations that took part, many participants were particularly interested in hearing from TIAA/Nuveen, Manulife and L&G about the "who, what and how" of net zero commitments, and the open discussion that followed inspired many to take practical steps toward progress.
The workshop didn't go into depth on policy drivers, but it was generally acknowledged that more rules are imminent.
In fact, since the event, the New York State Department of Financial Services has released Guidance for New York domestic insurers on managing the financial risks from climate change. The guidance is comprehensive and prescriptive, requiring insurers "to have specific plans in place to implement the expectations relating to organizational structure" and "to implement its expectations relating to board governance" by August 15, 2022.
In the workshop, the PRI's work on the Inevitable Policy Response was cited as a useful framework within which to conceptualize "what, when, and where the policies form, and their structural impacts on markets and investors".
Next steps
We see an engaged group of investors curious about how they'll take steps to meet the climate-related challenges ahead. But I would like to see more insurers proactively engaging on ESG integration, and developing ways to keep up with global best practice before their regulators more forcefully encourage them to do so.
Start by reviewing An introduction to responsible investment: climate change for asset owners, and feel free to reach out for more information whether you're in the US, Canada, UK or elsewhere.
This blog is written by PRI staff members and guest contributors. Our goal is to contribute to the broader debate around topical issues and to help showcase some of our research and other work that we undertake in support of our signatories.Please note that although you can expect to find some posts here that broadly accord with the PRI's official views, the blog authors write in their individual capacity and there is no "house view". Nor do the views and opinions expressed on this blog constitute financial or other professional advice.If you have any questions, please contact us at blog@unpri.org.