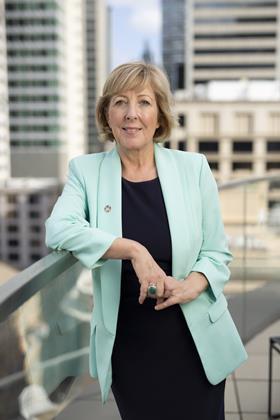 When I first joined the PRI at the beginning of 2013, we were only 37 staff and had just over 1,000 signatories to the Principles. Fast-forward nearly nine years and the PRI is now supported by over 170 staff and we are getting ready to celebrate reaching 4,000 global signatories, collectively representing more than half the world's institutional assets.
Over this time, I've not only had the privilege of witnessing the growth of the organisation, but the evolution of responsible investment itself, as it has shifted from a niche activity into the mainstream of the global financial industry.
And so today, with the PRI's new three-year strategy in place and the organisation in a strong position to carry its mission forward, I'm writing to let you know that I have made the decision to step down as CEO.
This has not been an easy decision—to say I've loved my time at PRI would be an understatement. Working alongside all of you, being a part of your RI journey and driving toward a more sustainable, green and just future has no doubt been a highlight of my career and indeed my life. PRI has truly become part of my DNA.
However, spending nearly a decade in London, so far away from my home in Australia, has been deeply challenging on a personal level. The COVID-19 pandemic has made this more difficult in many ways, particularly with the ongoing closure of borders, and so has hastened my decision. The trade-offs of not being able to spend time with my family, or even being able to reach them if I needed, have simply become too high for me.
Of course, if it was viable to maintain my role as CEO from Australia I would, but this is not practical or indeed possible. And so, the time has come to pass on the baton to the next passionate leader in responsible investment.
Critically, I want to take this opportunity to reassure you that an orderly transition will be my top priority. I will maintain my position until the New Year, working closely with the Board and Executive to ensure a seamless handover to the new CEO.
The PRI Board, led by our chair, Martin Skancke, will be responsible for appointing my successor and we are already in the process of coordinating a sub-committee to focus on the search. They will shortly begin interviewing and appointing a recruitment firm to enable a strong, global search. An organisation of the calibre of the PRI, with such a clear mission and values, is sure to attract a diverse pool of candidates and I'm confident we will find an exceptional successor.
Until then, I look forward to spending the rest of the year working with all of you to drive forward our mission. You can be assured that you, our signatories, remain as ever our number one priority.
And of course, even after I depart from the PRI, I will continue to support the shift to a sustainable future and as a proud member of PRI's global alumni will be a champion for the organisation.
I'm truly excited for the future of PRI—to see it continue to grow, foster leadership and inspire change. I want to thank each and every one of you for your passion for ESG and for making my nine years at PRI such an amazing journey.
In Fiona's tenure as CEO of the PRI, she has led the growth in scope and reach of the organisation to investors, policymakers and other stakeholders around the world. In turn, with tremendous commitment, energy and experience, Fiona has also contributed personally to the growth of responsible investing more broadly. We are very sorry to see Fiona step down as CEO, but fully understand her personal wish to be home in Australia with family. As the PRI Board and I commence a search for Fiona's successor, PRI's signatories can be assured that we, alongside Fiona and the PRI team, will ensure a seamless transition. We sincerely thank Fiona for her remarkable legacy during her nine years as CEO.

Martin Skancke, Chair, PRI