By Lorenzo Saa, Chief Signatory Relations Officer, PRI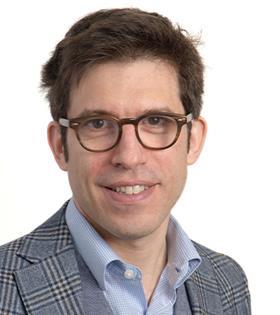 Responsible investment has gone from strength to strength in emerging markets over the past years, with 50% growth in the number of signatories headquartered there in 2020. We are also seeing strong growth in the insurance sector, with insurance asset owner signatories growing at a rate of 30%. So, as a confirmation of these trends, we are delighted to welcome Taikang Insurance Group as the PRI's 4000th signatory!
Taikang Insurance Group joined the PRI in June 2021, at the same time as Taikang Asset Management, its investment management subsidiary. Among the largest life insurance firms and asset management businesses in China, both organisations have a huge potential to drive responsible investment in their markets, so we are pleased that they have committed to supporting the six Principles for Responsible Investment.
"As one of the leading companies in China's insurance industry, Taikang Insurance Group has led various initiatives promoting innovative business models and fulfilling social responsibilities. We are therefore thrilled to join the PRI as its 4,000th signatory. It is an important step for Taikang to practice responsible investment, reflecting the company's development philosophy of persistence, perpetual innovation and good business"

Taikang Insurance Group
The key role of emerging markets
The World Investment Report by the UN Conference on Trade and Development (UNCTAD) estimated that US$5-7 trillion would be needed globally every year from 2015-2030 to finance progress towards the Sustainable Development Goals. Out of this, US$3.5-4.5 trillion is needed in developing countries, but capital inflows are still insufficient to drive this change, with an annual shortfall of US$2.5–3 trillion. PRI is working to address this gap with a multipronged approach.
On the one hand, we see the importance of raising awareness among developed market investors of the opportunities in and the exposure to emerging markets. In many emerging markets, global investors are key, and it's important for them to contribute to bridging the gap. To facilitate this, the PRI is working on a discussion paper about lowering the barriers to responsible investment in emerging markets.
On the other hand, it is crucial for local investors in emerging markets, especially asset owners, to invest responsibly. Asset owners often lead the way in their markets, and are important partners for global investors, so their role is also key to addressing the funding gap.
Moreover, the PRI is a big tent organisation network where best practices are easily shared across borders. We gain strength from our diversity, so we are pleased that in 2020/21, three of our four fastest growing regions were emerging markets: Latin America, CEE & CIS and China.
Accelerated global growth
And it's not just in emerging markets where we're seeing responsible investment thrive. Against a global backdrop of uncertainty and the tremendous toll caused by the COVID-19 pandemic, we're seeing strong RI momentum across the board.
Indeed, growth in commitment to responsible investment globally has been accelerating: it took less than one year for the last 1,000 signatories to join the PRI, compared with six years for the first 1,000.
Much of our work focuses on helping asset owners embrace and drive responsible investment practices. Sitting at the top of the investment chain, asset owners can set the direction of markets, driving good practice through their relationships with the investment managers working on their behalf. With this in mind, we were delighted to see the largest ever annual influx of asset owners to the PRI in 2020/21. The addition of over a 100 signatories took us past another significant milestone of 600 asset owner signatories.
Diverse signatories – the rise of insurers
The recent growth in PRI signatories has been diverse in terms of market segment, as well as geography. The fastest growing asset owner types were insurance, endowments/foundations and corporate pensions.
The insurance industry is leading the charge on sustainability across public and, increasingly, private markets. It is in a unique position to help finance the transition to carbon-neutral, resource-efficient and more sustainable economies. Currently, our 132 insurance-sector asset owner signatories represent approximately 60% of asset owner AUM. Many of these are based in Europe, but it is also fantastic to see new signatories joining from Asia.
Adding signatory value
The increasing scale and diversity of our signatory base presents a huge opportunity to increase our impact. But it also challenges us to ensure that signatories continue to get full value from their membership and that we continue to increase collaboration between responsible investors, encourage work towards sustainable markets and contribute to a more prosperous world for all.
Our response to these challenges is laid out in our 2021-24 strategy. Helping our signatories get the most from their relationship with us entails producing content and initiatives that are relevant to them – wherever they are on their responsible investment journey.
It also means strengthening our ability to serve signatories digitally, better enabling them to access and engage with PRI content and initiatives that will empower them to invest responsibly.
We look forward to reporting back on progress as we begin the next three years of our strategy and will continue to support our signatories – new and long-standing alike!
This blog is written by PRI staff members and guest contributors. Our goal is to contribute to the broader debate around topical issues and to help showcase some of our research and other work that we undertake in support of our signatories.Please note that although you can expect to find some posts here that broadly accord with the PRI's official views, the blog authors write in their individual capacity and there is no "house view". Nor do the views and opinions expressed on this blog constitute financial or other professional advice.If you have any questions, please contact us at blog@unpri.org.