By Eduardo Atehortua, Head of Latin America (Ex. Brazil)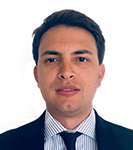 This month, the PRI welcomed it's 50th signatory in Spanish-speaking Latin America, taking assets under management in the region to US$453 billion.
This is a significant milestone. In 2017, we identified the need to bolster our presence in emerging markets, particularly Latin America. Now, just two years after opening an office here, the PRI has begun to establish itself as a leading voice on responsible investment in the region.
RI momentum in Latin America
Signatory growth in the region reflects the growing investor interest in Spanish-speaking Latin America about integrating best global practices on environmental, social and corporate governance (ESG) factors into investment processes.
Regulators, especially in Mexico, Chile and Colombia, have begun to promote responsible investment – in particular, Banco de México and CONSAR in Mexico, the CMF and the Superintendence of Pensions in Chile, and the Financial Superintendence in Colombia. These regulatory signals have been key to accelerating ESG integration in the region.
As responsible investment is in its early stages in Latin America, education of the market has been critical. Work with stock exchanges based in the region and organisations such as Consejo Consultivo de Finanzas Verdes, Programa de Inversión Responsable (PIR), and the Task Force Para la Promoción de la Inversión Responsable have laid the groundwork for greater investor interest in developing responsible investment strategies.
Next steps
We will continue to support our signatories to advance responsible investment practices and close the gap with other more advanced regions. One way we will do this is through planning a series of workshops in the coming months for our 18 asset owner signatories in Latin America, so they can share knowledge, and ultimately improve their responsible investment practices. We have also recently launched an asset owner community in Latin America, which aims to empower key organisations to further the integration of ESG factors in the region.
The COVID-19 pandemic has shown that responsible investment is as vital as ever, particularly in Latin America where it is exacerbating historic social challenges the region faces. We will continue promoting responsible investment as integral to the green and just recovery this market urgently needs.
This blog is written by PRI staff members and guest contributors. Our goal is to contribute to the broader debate around topical issues and to help showcase some of our research and other work that we undertake in support of our signatories.
Please note that although you can expect to find some posts here that broadly accord with the PRI's official views, the blog authors write in their individual capacity and there is no "house view". Nor do the views and opinions expressed on this blog constitute financial or other professional advice.
If you have any questions, please contact us at blog@unpri.org.