Kelly Krauter, Senior Policy Analyst, Canada, PRI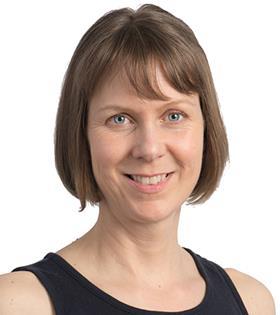 The Canadian federal government launched a public consultation on its people-centred just transition discussion paper in July 2021. PRI's response encourages Canada to work with Indigenous leadership to incorporate Indigenous knowledge systems and revenue-sharing mechanisms into climate solutions. PRI also recommends that the proposed just transition principles be translated into clear and measurable expectations for policy makers and market participants. All investments have outcomes in the real world, whether positive or negative, intentional, or unintentional. To ensure a just and orderly transition while addressing climate change, investors need to understand the consequences of their investment decisions. Concrete policy measures that enable sustainable finance will be key to building investor confidence, as new capital flows are required to accelerate urgent climate action in the real economy and deliver the Sustainable Development Goals. Global economies and individual livelihoods alike depend on healthy functioning ecosystems; it is naïve to think otherwise. We need to put our heads together to navigate the climate crisis, and time is no longer on our side!
Long-term vision and concrete action for just climate solutions
Many are turning to Indigenous leadership for time-proven insight and guidance. For millennia, Indigenous peoples have created resilient local economies of abundance within the safe operating space of planetary boundaries. Colonisation, genocide and patronising government legislation still disrupt the relationships many Indigenous peoples have to the land, one another, and non-Indigenous people. The Truth and Reconciliation Commission of Canada has issued a report and 94 calls to action. Canada has committed to walk the path of truth and reconciliation and legislated the United Nations Declaration on the Rights of Indigenous Peoples, an internationally-recognised baseline for survival, dignity and well-being.
Indigenous thought leaders and knowledge-keepers are able to contribute meaningfully to the sustainability transition when they enter into 'Ethical Space' with Western scientists. The concept "provides a venue for collaboration and advice, sharing and cross-validation", allowing for the best of both ways of knowing to inform decision making, referred to as two-eyed seeing in the report We Rise Together. This is a necessary step towards reconciliation as it can help foster individual and community healing through the thoughtful co-creation of long-term nature-based solutions.
The PRI recently coordinated a virtual plenary session on 8 October 2021 as part of Finance Montreal's inaugural Sustainable Finance Summit. The panel focusing on Indigenous leadership in land stewardship, was moderated by PRI's Head of Canada, Lindsey Walton. We heard from 3 innovators who highlighted barriers to finance-ready Indigenous-led projects.
Ernie Daniels, CEO and President of the First Nations Finance Authority spoke about the non-profit organisation's role as a First Nations owned and operated pooled-borrowing institution. The FNFA raises funds by issuing investment grade debt in the capital markets, backed by member revenue pools. Members receive long-term fixed rate financing to develop self-directed housing, clean energy generation projects and support local economic development. The FNFA is restricted to working with First Nations governments recognised under the Indian Act, a law which among other things, imposes identity and governance structures on Indigenous people and limits their access to capital, as revenues from resources and lands are held in trust by the Federal government.
Véronique Bussières, biocultural and marine conservation manager at SNAP QC, the Quebec chapter of the Canadian Parks and Wilderness Society, demonstrated how non-Indigenous conservation groups are entering into Ethical Space to co-create conservation initiatives like the 5 sacred sites of the Pakatakan Project with the Innu communities of Uashat mak Mani-Utenam and Matimekosh-Lac-John in Quebec. These projects require important upfront, often in-kind, investments, as well as long-term vision and commitment. Funding criteria and revenue cycles are not aligned to people and project needs which complicates planning and execution.
Eli Enns, President and CEO of IISAAK OLAM, co-chair of the Indigenous Circle of Experts and co-author of the report We Rise Together, was instrumental in the creation of Indigenous Protected and Conserved Areas (ICPA), a newly established jurisdictional designation exclusive to First Nations. He recounted the legal foundation of this thoughtful strategy to build resilient societies to ensure the health and livelihoods of future generations. The federal government has promised funding for their creation and stewardship. The regulation to guide the development of blended finance vehicles is required to diversify revenue streams for people-centred, nature-based solutions which contribute to achieving international commitments like the Paris Agreement and the SDGs.
The way forward for Canada
The energy transition is on its way. Some Canadian institutional investors have recently spoken up on what they want from corporates. We call on those who have committed to decarbonising the real economy through a Paris-aligned just transition to communicate their needs and expectations to government and regulators. Now is the time!
Placer le leadership autochtone au cœur de la transition juste au Canada
Le gouvernement fédéral canadien a lancé une consultation publique sur son document de travail sur la Transition équitable axée sur l'humain en juillet 2021. La réponse des PRI encourage le Canada à travailler avec les peuples autochtones pour intégrer les systèmes de savoirs autochtones et les mécanismes de partage des revenus dans les solutions climatiques. Les PRI recommandent également que les principes de transition juste proposés soient traduits en attentes claires et mesurables pour les décideurs politiques et les participants au marché. Tous les investissements ont des conséquences dans le monde réel, qu'elles soient positives ou négatives, intentionnelles ou non. Pour assurer une transition juste et ordonnée tout en luttant contre le changement climatique, les investisseurs doivent comprendre les conséquences de leurs décisions d'investissement. Des mesures politiques concrètes permettant un financement durable seront essentielles pour renforcer la confiance des investisseurs, car de nouveaux flux de capitaux sont nécessaires pour accélérer les mesures climatiques urgentes dans l'économie réelle et atteindre les Objectifs de développement durable. Les économies mondiales et les moyens de subsistance des individus dépendent du bon fonctionnement des écosystèmes; il est naïf de penser le contraire. Nous devons nous mettre d'accord pour gérer la crise climatique, et le temps ne joue plus en notre faveur !
Vision à long terme et action concrète pour des solutions climatiques justes
Nombreux sont ceux qui se tournent vers le leadership autochtone pour obtenir des informations et des conseils qui ont fait leurs preuves. Depuis des millénaires, les peuples autochtones ont créé des économies locales résilientes et abondantes dans l'espace de fonctionnement sûr des frontières planétaires. La colonisation, le génocide et la législation gouvernementale condescendante perturbent encore les relations que de nombreux peuples autochtones entretiennent avec la terre, entre eux et avec les non-autochtones. La Commission de vérité et de réconciliation du Canada a publié un rapport et 94 appels à l'action. Le Canada s'est engagé à emprunter la voie de la vérité et de la réconciliation et a légiféré sur la Déclaration des Nations Unies sur les droits des peuples autochtones, une référence internationalement reconnue qui établit un seuil pour la survie, la dignité et le bien-être.
Les leaders et les aînés autochtones peuvent contribuer de manière significative à la transition vers la durabilité lorsqu'ils entrent dans ce que l'on appelle l'espace éthique avec les scientifiques occidentaux. Ce concept « fournit un lieu de collaboration et de conseil, de partage et de validation croisée », en permettant la prise de décisions guidée par le meilleur des deux façons de savoir, ce qu'on appelle, « voir avec deux yeux » dans le rapport Nous nous levons ensemble. Il s'agit d'une étape nécessaire vers la réconciliation, car elle peut contribuer à la guérison des individus et des communautés par la cocréation réfléchie de solutions à long terme fondées sur la nature.
Les PRI ont récemment coordonné une séance plénière virtuelle ayant eu lieu le 8 octobre 2021 dans le cadre du premier Sommet de la finance durable de Finance Montréal. Le panel, qui portait sur le leadership autochtone en matière de gestion des territoires, était animé par Lindsey Walton, responsable des PRI au Canada. Nous avons entendu trois innovateurs qui ont souligné les obstacles aux projets autochtones prêts à être financés.
Ernie Daniels, PDG de l'Autorité financière des Premières nations, a parlé du rôle de l'organisation à but non lucratif en tant qu'institution d'emprunt commune détenue et exploitée par les Premières nations. La FNFA lève des fonds en émettant des titres de créance de première qualité sur les marchés financiers, garantis par les pools de revenus des membres. Les membres reçoivent un financement à taux fixe à long terme pour développer des projets autogérés, des projets de logement et de la production d'énergie propre, et pour soutenir le développement économique local. La FNFA ne peut travailler qu'avec les gouvernements des Premières Nations reconnus par la Loi sur les Indiens, une loi qui, entre autres choses, impose des structures d'identité et de gouvernance aux populations autochtones et limite leur accès au capital, puisque les revenus des ressources et des terres sont détenus en fiducie par le gouvernement fédéral.
Véronique Bussières, responsable de la conservation bioculturelle et marine chez SNAP QC, le chapitre québécois de Canadian Parks and Wilderness Society, a démontré comment les groupes de conservation non autochtones entrent dans l'espace éthique pour créer conjointement des initiatives de conservation comme les cinq sites sacrés du Projet Pakatakan avec les communautés innues de Uashat mak Mani-Utenam et Matimekosh-Lac-John au Québec. Ces projets nécessitent d'importants investissements en amont, souvent en nature, ainsi qu'une vision et un engagement à long terme. Les critères de financement et les cycles de revenus ne sont pas alignés sur les besoins des personnes et des projets, ce qui complique la planification et l'exécution.
Eli Enns, président et chef de la direction d'IISAAK OLAM, coprésident du Cercle autochtone d'experts et coauteur du rapport Nous nous levons ensemble, a contribué à la création des aires protégées et de conservation autochtone (APCA), une désignation juridictionnelle nouvellement établie exclusive aux Premières Nations. Il a rappelé le fondement juridique de cette stratégie réfléchie pour construire des sociétés résilientes afin d'assurer la santé et les moyens de subsistance des générations futures. Le gouvernement fédéral a promis un financement pour leur création et leur intendance. Le règlement visant à guider le développement de véhicules de financement mixte est nécessaire pour diversifier les flux de revenus pour des solutions centrées sur les personnes et basées sur la nature qui contribuent à la réalisation des engagements internationaux tels que l'Accord de Paris et les ODD.
La voie à suivre pour le Canada
La transition énergétique est en marche. Certains investisseurs institutionnels canadiens se sont récemment exprimés sur ce qu'ils attendent des entreprises. Celles qui se sont engagées à décarboniser l'économie réelle par une transition juste alignée sur l'Accord de Paris sont appelées à communiquer leurs besoins et leurs attentes au gouvernement et aux régulateurs. C'est maintenant qu'il faut le faire !
This blog is written by PRI staff members and guest contributors. Our goal is to contribute to the broader debate around topical issues and to help showcase some of our research and other work that we undertake in support of our signatories.Please note that although you can expect to find some posts here that broadly accord with the PRI's official views, the blog authors write in their individual capacity and there is no "house view". Nor do the views and opinions expressed on this blog constitute financial or other professional advice.If you have any questions, please contact us at blog@unpri.org.