By David Atkin, CEO, Principles for Responsible Investment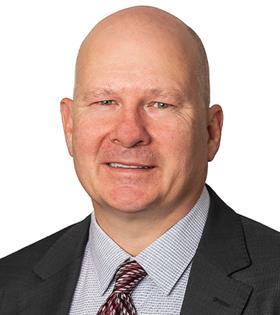 The calendar year may be winding down, but the final quarter of 2023 has seen the sustainable finance industry come to life. September saw the UN General Assembly, held alongside Climate Week in New York. This was followed closely by our own sold-out conference, PRI in Person Tokyo, which is then bookended by a final push on the climate front: COP28 in Dubai.
Some have criticised these events as mere talk shops with plentiful rhetoric but little follow-through. However, my recent experience in New York tells a different story. Across the week, the PRI team had the opportunity to take part in more than thirty engagements. We found investors consistently driving progress on the urgent climate agenda. The various events highlighted a shift that's finally occurring as we move from commitments into action – a theme we're picking up in Tokyo this week.
"We found investors consistently driving progress on the urgent climate agenda. The various events highlighted a shift that's finally occurring as we move from commitments into action."
Importantly, this collaboration is occurring not just amongst investors, but also across the spectrum of stakeholders in the global economy, including policymakers, who are increasingly working with investors to shape an enabling environment for change.


Here are just a few of the key takeaways from my week in New York:
Kickstarting the year of nature
Firstly, the launch of the final version of the Taskforce on Nature-related Financial Disclosures (TNFD) framework is undoubtedly a landmark moment for our industry and beyond. Indeed, 2023 may well be deemed the "year of nature" when we look back in the future. Biodiversity and its loss have been breakthrough topics this year and are increasingly considered alongside climate issues as areas of significant systemic risk for investors.
And rightly so – PRI's own work and the work of others has clearly shown us that climate risk and nature risk are inseparable, and that both amount to material financial risk. It's heartening to me to see progress made so quickly on this topic. The TNFD launch underlined that nature is rapidly being considered as an issue at the very heart of our industry. The consistency of disclosures that the framework brings will be key to providing investors with the level of data and oversight that they urgently need.
Launch of the Principles for Net Zero Financing and Investment
Secondly, the US Treasury announced the launch of its nine Principles for Net Zero Financing and Investment. In the words of US Treasury Secretary, Janet Yellen, these principles speak to the Treasury's aim to "affirm the importance of credible net zero commitments and to encourage financial institutions that make them to take consistent approaches to implementation". I was pleased to attend a meeting with Secretary Yellen and others during the week, to welcome the launch of the principles and discuss PRI's own Legal Framework for Impact project as further groundwork on this important issue.
Secretary Yellen's remarks to Bloomberg Philanthropies' Transition Finance Action Forum underlined to me the seriousness with which the Treasury considers this issue. It also affirmed the Biden administration's commitment to facilitating investor commitments on net zero in the US – a heartening signal, given recent headwinds within this market.
Partnerships vital to success
I was also pleased to spend a good deal of time with our colleagues at the United Nations, including UN Secretary-General António Guterres, to discuss the UN Sustainable Development Goals. The Secretary-General welcomed PRI signatories' identification of regulatory and policy barriers at local, state and national level in jurisdictions around the globe. The PRI will work closely with our counterparts at the UN to address these challenges and facilitate investor action in this area.
Investor collaborations accelerating action
Finally, the inaugural Annual General Meeting of the Net Zero Asset Owners Alliance (NZAOA) was warmly welcomed by those in attendance. We heard from US Climate Envoy John Kerry during the meeting, who underlined the importance of asset owners facilitating a systemic response to climate issues from across the financial services sector. The NZAOA has been a standard bearer for our work on net zero, alongside colleagues at UNEP FI, and the initiative's target setting protocol is a key element in allowing investors to develop and implement credible net zero targets. The initiative's report "Unlocking Investment in Net Zero" garnered widespread attention and clearly made the argument that an enabling policy environment is the key to further and faster progress for sustainable finance.
With New York Climate Week behind us, we're currently underway with our own PRI in Person conference in Tokyo. I look forward to continuing our productive discussions there, and to seeing those of you who are attending in person.
The PRI blog aims to contribute to the debate around topical responsible investment issues. It is written by PRI staff members and occasionally guest contributors. Blog authors write in their individual capacity – posts do not necessarily represent a PRI view.