By Marshall Geck (@MarshallGeck), Manager, Climate Action 100+, in Washington DC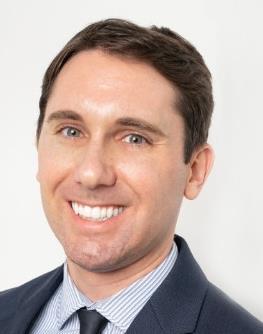 It was easy to get despondent about climate change in 2019. This year is on track to be one of the Earth's hottest on record, global greenhouse gas emissions hit a record high, and there's no sign of them peaking any time soon.
However, 2019 also witnessed several new commitments by some of the world's highest-emitting companies to net-zero emissions by 2050. These targets are not random. They correspond to the level of action the Intergovernmental Panel on Climate Change (IPCC) says will be necessary to keep global warming to 1.5° Celsius and prevent many damaging impacts of climate change. Limited global warming to 1.5° C is also the higher ambition goal of the Paris Agreement, the world's only international treaty to address climate change.
Below are seven major companies who heeded the IPCC's call in 2019 by committing to net-zero emissions. Together, they demonstrate just how much the IPCC's Special Report on Global Warming of 1.5° C has changed the conversation about climate change targets in just over one year since it was released.
Nestlé
Sector: Consumer products (food and beverage)
HQ country: Switzerland
Market capitalisation: US$310 bn
In September 2019, the Swiss food and beverage giant, Nestlé, announced a commitment to net-zero emissions by 2050. As Nestlé was the second largest food and beverage company in the world last year, their commitment is hardly insignificant.
To reach its ambitious new goal, Nestlé said it would produce more environmentally friendly products, scale up agricultural initiatives that absorb carbon, and use 100% renewable electricity in its operations.
The company said it would take two years to develop a plan to reach net-zero emissions, and that this plan would include short-term targets on the way to the 2050 goal.
Repsol
Sector: Oil and gas
HQ country: Spain
Market capitalisation: US$22 bn
In a world first for an oil and gas company, Spain's largest oil company, Repsol, announced a commitment to net-zero emissions by 2050 in December 2019.
Repsol's commitment is particularly noteworthy because it also covers the emissions released from the oil and gas it sells (i.e., Scope 3 emissions). These emissions are generally much larger compared to the emissions generated from the company's own operations. As a result, many other oil and gas companies have resisted setting targets on 'Scope 3' emissions.
In its press release, Repsol said it would pursue a number of measures to reach its goals. These include scaling up its renewable energy portfolio, increasing its production of biofuels and chemical products with low-carbon footprints, and ensuring that all its future oil and gas projects are compatible with the emissions levels implied by the Paris Agreement. In addition, the company said it would use carbon capture technologies, reforestation, and natural climate solutions if it was unable to reach its goals via other means.
Qantas
Sector: Airlines
HQ country: Australia
Market capitalisation: US$11 bn
In what the company marketed to be the most ambitious carbon emissions targets of any airline globally, in November 2019 the Australian airline, Qantas, announced a commitment to cap its net emissions at 2020 levels and achieve net-zero emissions by 2050.
What makes Qantas' commitment remarkable is that aviation is considered "hard to abate", meaning it is a sector that does not currently have many readily available and cost-effective methods to cut its emissions. Despite this, aviation accounts for about 3% of global emissions, or roughly the same amount as the entire country of Japan in 2018.
To achieve its goals, Qantas will significantly step up its carbon offsetting activities, as well as invest $50 million over the next ten years to develop sustainable aviation fuels with much lower emissions compared to traditional jet fuels.
Duke Energy
Sector: Utilities and power producers
HQ country: US
Market capitalisation: US$66 bn
Adding to a growing trend of utilities setting net-zero emissions targets, one of the largest electric utilities in the US, Duke Energy, committed to net-zero emissions by 2050 in September 2019.
The company joins the ranks of several other electric utilities that have made the same commitment in the last few years, including Xcel Energy, Southern Company, Enel, RWE, and DTE.
In the company's press release, Duke's CEO, Lynn Good, said the following about the commitment: "A diverse mix of renewables, nuclear, natural gas, hydro and energy efficiency are all part of this vision, and we'll take advantage of economical solutions to continue that progress. In the longer-term, innovation and new technologies will be critical to a net-zero carbon future."
ThyssenKrupp
Sector: Steelmaking
HQ country: Germany
Market capitalisation: US$7 bn
In July 2019, Germany's largest steelmaker, ThyssenKrupp, announced it would be climate neutral by 2050.
Similar to the case with Qantas, ThyssenKrupp's commitment is particularly significant because steelmaking is another "hard to abate" sector. There are currently few readily available and cost-effective ways to reduce emissions from the steelmaking process. And yet, steelmaking accounts for about 7% of global emissions, or roughly the same amount as the entire country of India in 2018.
ThyssenKrupp will pursue several measures to achieve carbon neutral steel. These include capturing emissions from steel mills and converting them into useful chemicals, as well as replacing the coal used in the steel production process with hydrogen.
HeidelbergCement
Sector: Construction materials (cement)
HQ country: Germany
Market capitalisation: US$13 bn
The world's fourth largest cement-making company, HeidelbergCement, announced in May 2019 that it had become the first cement company to receive approval for a science-based target. A "science-based target" is an emissions reduction target aligned with the goals of the Paris Agreement. In addition to setting short-term targets for 2030, the company said their goal was to realise carbon neutral concrete by "2050 at the latest".
Cement is yet another "hard to abate" sector. It accounts for about 7% of global emissions, meaning that if cement-making was a county, it would be the fourth highest-emitting nation in the world in 2018.
To reach its goals, HeidelbergCement will improve its energy efficiency and increase its use of alternative fuels and raw materials. It will also need to continue developing new technologies for CO2 sequestration and use in the cement-making process.
Vale
Sector: Mining and metals
HQ country: Brazil
Market capitalisation: US$70 bn
Rounding off the list with the most recent commitment, in early December 2019 the CFO of the world's second largest iron ore producer, Vale, said his company would reduce its emissions in line with the Paris Agreement and become carbon neutral by 2050.
Similar to the case with Repsol, Vale's commitment is particularly noteworthy because it covers emissions resulting from the sale of its products (i.e., Scope 3 emissions). Since these emissions are more difficult to reduce compared to those from the company's own operations, many other mining companies have resisted targets on Scope 3 emissions.
As of the time of this writing, Vale had not yet released details on how it planned to achieve its ambitious new goals. However, the Financial Times reported that a spokeswoman from the company said it would announce the specifics of the new targets in 2020.
Concluding thoughts
These seven companies' commitments to net-zero emissions do more than offer some much-needed leadership on climate change. In many cases, they also set important precedents. Other companies in the sector are forced to consider net-zero emissions targets more seriously when investors and other stakeholders are able to look at their representatives and ask: "if your competitors are doing it, why can't you?"
That's not to say there isn't still an incredible amount of work to do as we enter the next decade. Company executives can make big commitments for many years in the future, but will their predecessors also follow through with them? Short and medium-term targets will likely be needed to ensure these companies are set on strong implementation paths. Will the methods these companies use to achieve their targets be credible? Robust emissions reduction methodologies, such as science-based targets, will likely be needed to measure and track progress over time. And just how "green" will these companies be able to claim they have become for all their efforts? Emerging financial frameworks like the EU taxonomy—which will set strict requirements on climate change performance in order for financial products and company revenues in Europe to be defined as "green"—may help to keep them honest.
Moreover, while many of the seven highlighted companies have included some of these best practices as part of their new targets, the broader global climate picture still leaves much to be desired. Too many companies have not yet risen to the net-zero ambition at all. Many companies are also directly or indirectly lobbying governments against policies that would help to make the transition to a low-carbon economy smoother. And all of this occurring against the backdrop of a crucial year for the Paris Agreement, as every country is due to "ratchet up" the ambition of their national emissions reduction commitment at COP26 in November 2020.
Even so, at least as demonstrated by the seven companies above, there is clear momentum behind commitments to net-zero emissions heading into 2020. Significantly, it stretches across sectors and geographies.
Working with investors through initiatives like Climate Action 100+, the PRI will work hard to make sure the momentum accelerates in 2020.
This blog is written by PRI staff members and guest contributors. Our goal is to contribute to the broader debate around topical issues and to help showcase some of our research and other work that we undertake in support of our signatories.
Please note that although you can expect to find some posts here that broadly accord with the PRI's official views, the blog authors write in their individual capacity and there is no "house view". Nor do the views and opinions expressed on this blog constitute financial or other professional advice.
If you have any questions, please contact us at blog@unpri.org.