By Jack Balsdon (@BalsdonJack), Senior Associate, Climate Change, PRI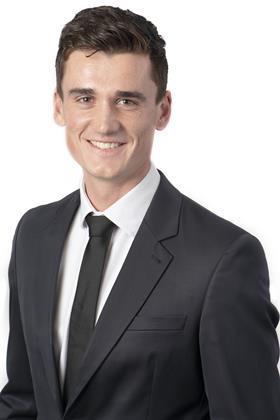 As we enter the final sprint to COP26, the latest message from the world's leading scientists could not be clearer: we cannot delay action any longer. The world is in a race to zero emissions, and we need to run further, faster.
On Monday 9 August, the Intergovernmental Panel on Climate Change (IPCC) published the first segment of its three-part "Assessment Report 6" (AR6); AR6 is the IPCC's first major scientific review since 2013 and is the culmination of work from hundreds of leading climate scientists from across the world to assess the latest scientific evidence relevant to understanding the risks of climate change.
This first instalment of their landmark report, "AR6 Climate Change 2021: The Physical Science Basis", outlines our understanding of the current state of the climate system, how it is changing and crucially, the role of human influence upon it.
Alarming findings
And the findings are stark. For the first time, scientists can say with "high confidence" that there is "unequivocal" evidence that emissions from human activity are driving more frequent and more extreme weather events. But of course, this doesn't come as a surprise because you simply need to look outside your window or turn on the news to see the evidence: flooding in Europe, drought in the US, landslides in India, wildfires in Siberia, Turkey, Greece, Canada…unfortunately the list goes on.
The second alarming message is that, based on the most recent datasets, the world is on track to reach 1.5 degrees of warming in the next two decades, with regions such as the Arctic warming faster than previously estimated. The Paris Agreement's objective of limiting warming to 1.5 degrees by the end of the century is still within reach but the report emphasises that we need immediate action to cut emissions this decade and we must ensure we are on a pathway to net zero emissions by 2030.
Investor action
So, what can investors do in light of the report's findings?
The finance sector is starting to take action. The global movement of actors in the finance sector committing to net zero is unprecedented and we're seeing collaboration on a scale never seen before. Race to Zero—the UN-backed global campaign—now has over 3000 companies and nearly 200 investors committing to be net zero by 2050 and the Glasgow Financial Alliance for Net Zero unites firms from across the finance sector to accelerate the transition of the entire financial system towards net zero emissions by 2050 at the latest. And yes, we need more investors to commit to net zero, but this alone isn't enough. We need tangible actions, urgently.
Firstly, we need investors to set near-term, science-based, emissions reduction targets, utilising sectoral pathways to 1.5 degrees. Members of the UN-convened Net Zero Asset Owner Alliance have already set targets for 2025 – other investors must follow suit.
Secondly, investors should have a clear plan for how to achieve those targets which includes all the key elements of a holistic climate strategy: investment, stewardship, governance, policy advocacy and disclosure and ensuring that their actions have an impact on the real economy.
Thirdly, investors must have a public policy on coal phase-out. The IPCC report findings re-emphasise the simple truth that we cannot continue to burn fossil fuels if we are to stand a chance of achieving the goal of limiting global temperature rise to 1.5 degrees. Stating a date for phasing out investment in thermal coal goes hand-in-hand with committing to net zero; the same goes for eliminating deforestation. Investors must strive for deforestation-free portfolios.
Finally, investors should engage in policy advocacy, and call on governments to take action and enact the necessary policy and regulatory measures to achieve net zero. Over 400 investors have already signed the Global Investor Statement to Governments on the Climate Crisis, calling on governments to step up their ambition ahead of COP26.
Yes, we are running late, but crucially the IPCC report shows that it is not too late if we act now.
We are in a race to zero emissions and a healthier, resilient world. But we will not win this race unless we see a dramatic step-change in ambition and progress with immediate action

Nigel Topping, COP26 High-level Champion for Climate Action
This blog is written by PRI staff members and guest contributors. Our goal is to contribute to the broader debate around topical issues and to help showcase some of our research and other work that we undertake in support of our signatories.Please note that although you can expect to find some posts here that broadly accord with the PRI's official views, the blog authors write in their individual capacity and there is no "house view". Nor do the views and opinions expressed on this blog constitute financial or other professional advice.If you have any questions, please contact us at blog@unpri.org.