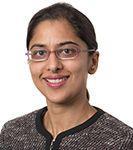 All eyes turn to Davos this week, where climate change is omnipresent on the agenda. And with the recent World Economic Forum Global Risks Report highlighting environmental concerns comprising the top five risks to the global economy, we are hopeful that government leaders and other stakeholders will use this opportunity to kick off a new year and a new decade of substantive climate action.
Perhaps the most exciting programme for the new decade is the UN Asset Owner Alliance (AOA), which the PRI has convened with UNEPFI. Asset owners aren't just asking companies to commit to a Paris-aligned world, they are committing to action—to transition their entire portfolios to net zero by 2050 with metrics, targets and regular reporting to hold themselves accountable—thereby demonstrating real leadership. And they will be accountable not only to their own beneficiaries, stakeholders and industry peers, but to the finance sector as a whole and most importantly, wider civil society.
What do we mean by net zero?
Net zero refers to deep reductions in emissions, with the remaining emissions fully offset and Co2 removed from the atmosphere permanently. Net emissions after accounting for removals must be reduced by 100% to zero.
If replicated widely and with more action, net zero gives 50% chance of reaching 1.5C above pre-industrial levels.
This reflects calls from Klaus Schwab, the founder and executive chairman of the WEF, who yesterday asked all companies attending Davos to commit to achieving net-zero carbon emissions by 2050 or earlier to avert a climate and biodiversity disaster.
Launched in September 2019 at the UN Secretary‐General's Climate Action Summit, the alliance was initiated by
Allianz SE, Caisse des Dépôts (CDC)
La Caisse de dépôt et placement du Québec (CDPQ)
Folksam Group
PensionDanmark
Swiss Re
Alecta
AMF
CalPERS
Nordea Life and Pension
Storebrand and
Zurich.
In November, AXA, Aviva, CNP Assurances and Fonds de Réserve pour les Retraites (FRR) also joined.
The alliance will focus on three core areas: advancing its measurement and public reporting on net zero; engaging with portfolio companies on a net‐zero target; and engaging policy makers towards policies supportive of net‐zero economy ambitions.
The group of 17 of the world's largest pension funds and insurers, with combined assets under management of nearly USD4 trillion, have committed to transitioning their portfolios to net‐zero emissions by 2050 to avoid a global temperature increase above the 1.5°C Paris target. Rather, the alliance will work closely with portfolio companies to change their business models, adopting climate-friendly practices and ideally setting a net‐zero target based on what science tells us is necessary in order to strive for a 1.5C world.
Today at Davos, during a media briefing and discussion attended by Christiana Figueres, Convener Mission 2020 and former Executive Secretary of the UN Framework Convention on Climate Change (UNFCCC), Günther Thallinger, Member of the Board of Management, Allianz, and Chair of Steering Group, Net‐Zero Asset Owner Alliance, Guido Fürer, CIO, SwissRe, and Tom Joy, Director of Investments at Church Commissioners for England, moderated by Georg Schmitt, Associate Director, Public Engagement, Media Relations, at the World Economic Forum, we were delighted to announce that the Church of England investment bodies have joined the alliance.
The alliance will use its collective voice at Davos to highlight a need for urgent climate action with the world's corporate and political leaders. Let's hope they listen.
What should PRI signatories do?
The clash between President Trump and climate activist Greta Thunberg yesterday has underscored the urgent need for action on climate change.
All PRI signatories need to consider what net zero means for them and how they can get there.
Climate reporting based on the TCFD recommendations is also now mandatory for PRI signatories when they report on their annual responsible investment activities. We believe this level of transparency will enable investors to step up on their climate ambitions.
What's next on climate?
COP26, to be held in Glasgow in December will be another significant moment. The meeting will shape the direction of global efforts to avert a climate crisis and we hope to see more countries showing leadership on net zero.
The time is now to step up on climate and net-zero ambitions – and asset owners are already leading the way.
Join the Net-Zero Asset Owner Alliance
This blog is written by PRI staff members and guest contributors. Our goal is to contribute to the broader debate around topical issues and to help showcase some of our research and other work that we undertake in support of our signatories.
Please note that although you can expect to find some posts here that broadly accord with the PRI's official views, the blog authors write in their individual capacity and there is no "house view". Nor do the views and opinions expressed on this blog constitute financial or other professional advice.
If you have any questions, please contact us at blog@unpri.org.