An independent panel of judges has scored the case studies entered for each award. The highest-scoring entry in each category will be selected as the winner.
Judges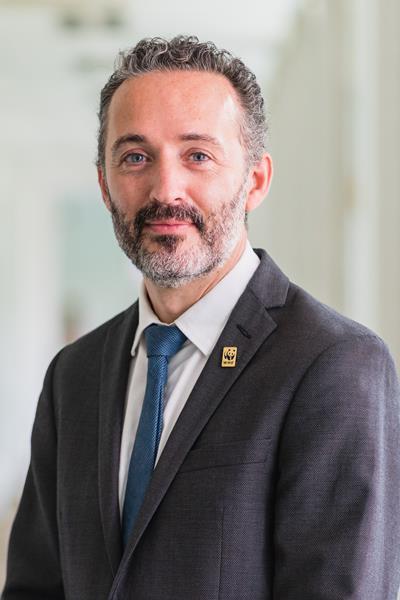 Anders Nordheim
Anders Nordheim is a Senior Vice President of Asia Sustainable Finance at WWF based in Singapore. Previously, Anders led the UNEP Finance Initiative ecosystems thematic, including the Natural Capital Finance Alliance secretariat and the development of the ENCORE tool to integrate natural capital risk into finance sector decision making.
As head of policy and research at Eurosif he was responsible for a number of EU policy initiatives and research reports including the European SRI Study 2012. He also worked on ESG analysis with RiskMetrics Group and MSCI, and has experience from private wealth management. Anders has a Master's degree in Applied Economics from the University of Cape Town, with a focus on natural resource economics and applied international trade.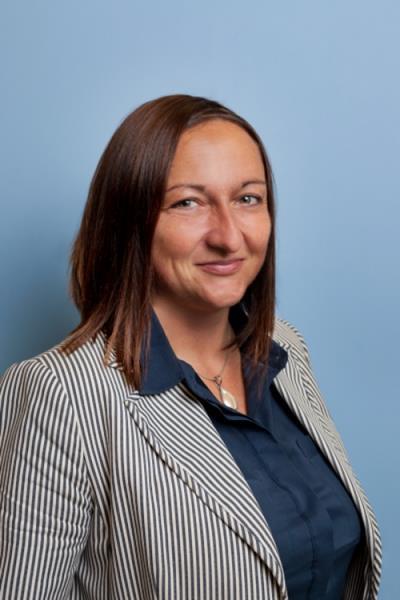 Caroline Flammer
Caroline Flammer is a Professor of International and Public Affairs and of Climate at Columbia University with joint appointments at the School of International and Public Affairs (SIPA) and the Climate School.
Among other roles, she serves as the Director of SIPA's Sustainable Investing Research Initiative which aims to foster scholarship, education, and dialogue on the interplay and interdependencies between investment and major challenges such as climate change, biodiversity loss, poverty, and social inequalities.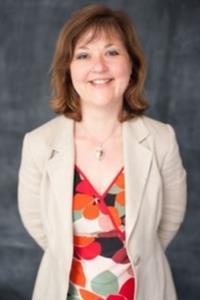 Clare Hierons
Clare Hierons is Head of Finance and Capital Markets Transformation at Laudes Foundation. She specifically leads work on investor and corporate action in pursuit of Laudes' joint priorities of equality and climate mitigation.
Clare began her not-for-profit career at the Carbon Trust culminating in the role of Head of Networks before becoming CEO of Carbon Leapfrog – a not-for-profit supporting the development of community energy. Clare then set up a charitable foundation for the Energy Saving Trust before translating her experience at the project level into the broader topic of sustainable finance. This included time as COO of both Accounting for Sustainability and ShareAction as well as consultancy engagements with Carbon Tracker and the Finance Dialogue. Clare has a degree in Engineering from Brunel University, an MBA from Cranfield School of Management and is on the board of Energy Local CIC and well as the Advisory Council for the Investor Alliance for Human Rights.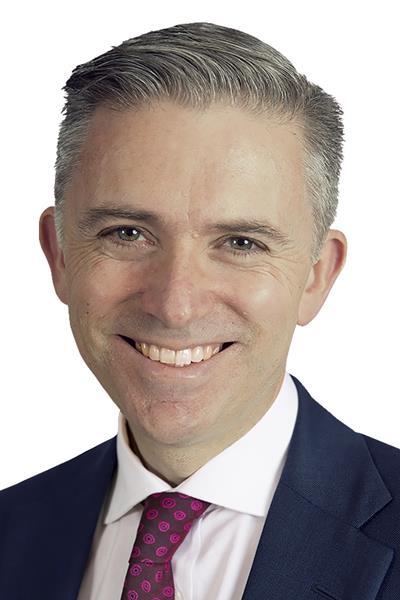 David Rouch
David Rouch, an international financial services regulatory lawyer, became a partner in Freshfields Bruckhaus Deringer in 2004. He is the author of The Social Licence For Financial Markets: Reaching For The End And Why It Counts (Palgrave Macmillan 2020) which looks at how to tackle the challenge of moving market practice more fully towards realising social goods.
David has advised the full range of financial market participants, dealing with some of the market's most prominent regulatory bodies. He is particularly known for his work on law and finance culture. He has run two joint projects between Freshfields and the London School of Economics exploring this area. He is currently co-leading the international legal team advising a group including the UNEPFI, PRI and Generation on sustainability impact in the investment process.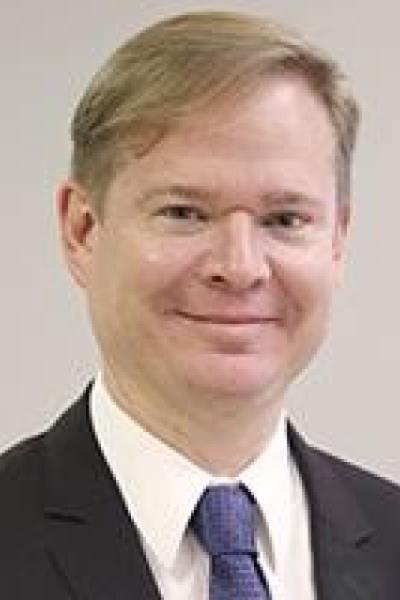 David Sanders
At CFA Institute, David is a leader in the Curriculum & Learning Experience Team, which is responsible for developing high-quality practitioner-relevant learning content primarily for the Chartered Financial Analyst (CFA®) Program.
David joined CFA Institute in June 2018 and since that time he has been instrumental in building out additional ESG related content throughout the CFA Program curriculum particularly in areas such as: Fixed Income, Alternative Investments, Risk Management, and Portfolio Management.
David is a seasoned investment professional with over 25 years of experience across geographies, industries, and roles. Prior to joining CFA Institute, he spent over 14 years in the United Arab Emirates including various roles at Abu Dhabi based Sovereign Wealth institutions such as: Senior Analyst at the Abu Dhabi Investment Authority (ADIA), Senior Fund Manager at the National Bank of Abu Dhabi, and Chief Investment Officer at Abu Dhabi Investment Company.
Prior to moving to the Middle East, David worked in various roles in the Finance Division of Procter & Gamble including roles in Global Pension Fund Management (based in USA), Asia Treasury (based in Japan), and Forecasting & Analysis (based in Japan).
David was awarded his CFA charter in 2006. He holds a Master of Arts in International Relations from The Fletcher School at Tufts University as well as a Master of Business Administration from Brigham Young University.
Deb Cotton
Dr Deborah Cotton is a Senior Lecturer in the Finance Discipline of the UTS Business School and teaches ethics and sustainability in finance and corporate finance.
She has a Bachelor of Business (Hons), a Masters of Environmental and Business Management and a PhD in Applied Finance for a thesis titled the Efficacy of Emissions Trading Schemes. Her research interests include environmental, social and governance issues in investment decisions and impact investing.
She has worked with the Responsible Investment Association Australasia on an Investor Toolbox on Human Rights for practitioner use and more recently was part of the Australian Sustainable Finance Initiative. She is a founding member of the Investing for Impact Initiative in the UTS Business School. Deborah has been lead investigator in a number of successful research projects and grants at UTS. In 2018 she completed a project on impact investing for the Federal Government Department of Social Services and in 2019 an assessment on current renewable energy for the Australian Renewable Energy Agency. She has presented papers on sustainability at conferences in Australia, China, Brazil, Austria, Italy, Greece and the United Kingdom. Deborah has also published in academic journals and has book chapters in two books on sustainability.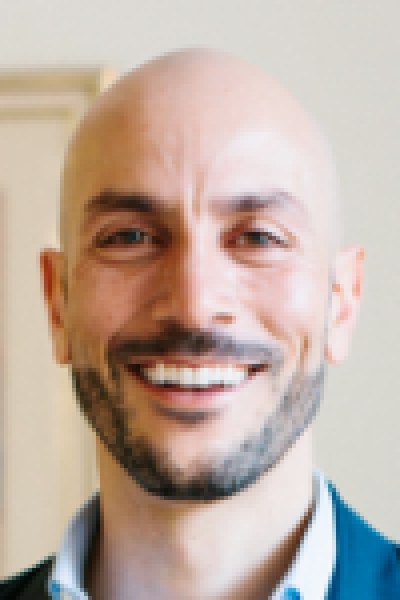 Ilmi Granoff
Ilmi Granoff was the Director of ClimateWorks Foundation's Sustainable Finance Program. He is an attorney and policy expert with nearly two decades of experience in environmental law and policy, sustainable development, energy and infrastructure finance, and public-private partnerships.
Previously, Ilmi headed the Green Growth Business Unit at the Overseas Development Institute, served as the Special Counsel for Climate and Environment at the African Development Bank, and practiced law in the global energy and infrastructure group at Freshfields. He is also currently a Visiting Professor at the University College London's Institute for Innovation and Public Purpose. He holds graduate degrees in law, international relations, and environmental science from New York University and Yale University, and a BA from Swarthmore College.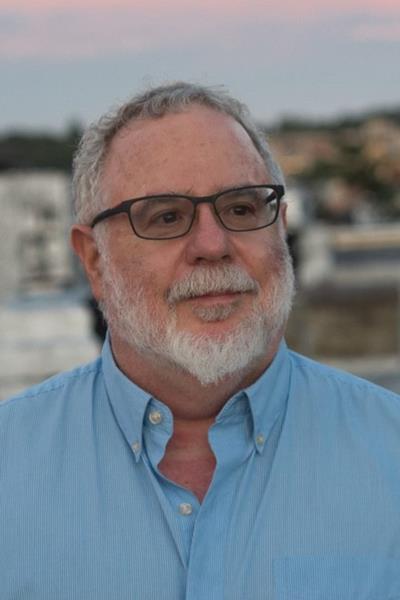 Jon Lukomnik
Forbes calls long-time institutional investor Jon Lukomnik one of the pioneers of modern corporate governance.
The managing partner of Sinclair Capital LLC, a strategic consultancy to institutional investors, Jon has been the investment advisor or a trustee for more than $100 billion (including New York City's pension funds) and has consulted to institutional investors with aggregate assets of $1 trillion dollars. He served for more than a decade as the executive director of the IRRC Institute. Jon is a trustee for the Van Eck mutual funds, and serves as a member of the Deloitte (US) Audit Quality Advisory Committee, the Standards and Emerging Issues Advisory Group of the Public Company Accounting Oversight Board, the Board of The Shareholder Commons, and CPA Canada's Value Creation Working Group (the Foresight Project). Jon co-founded the International Corporate Governance Network (ICGN) and GovernanceMetrics International (now part of MSCI). He is a Senior Fellow for the High Meadows Institute and a former Pembroke Visiting Professor at the Judge Business School at Cambridge.
Jon's most recent book, Moving Beyond Modern Portfolio Theory: Investing That Matters, co-authored with Professor Jim Hawley, focuses on MPT's inability to deal with systematic risk. It examines how investors can and do mitigate risks such as climate change, lack of diversity, and anti-microbial resistance, for financial reasons. Jon is also the co-author of two previous books, What They Do With Your Money and The New Capitalists (Financial Times pick of the year) and more than 200 practitioner and academic articles. He has been honored by the ICGN, Council of Institutional Investors, Ethisphere, the National Association of Corporate Directors, Transparency Task Force, and Global Proxy Watch.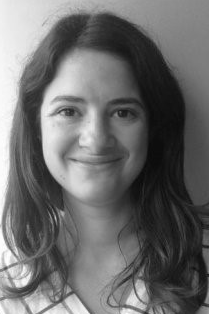 Julie Raynaud
Julie Raynaud is a sustainable finance professional with over 10 years' experience. She collaborates with a range of organizations as an independent advisor and researcher.
Recent work includes the publication of "The Alignment Cookbook: A Technical Review of Methodologies Assessing a Portfolio's Alignment with Low-Carbon Trajectories or Temperature Goals," together with the Institut Louis Bachelier, the French Ministry for the Ecological and Inclusive Transition, WWF France and I4CE. Prior to this, she was in charge of climate change and natural capital research at Kepler Cheuvreux, where she published several reports, including but not limited to "The Carbon Compass" and "Bigger than Carbon: adopting a systemic view". As a senior research analyst at Trucost, she led a portfolio of work on natural capital and biodiversity, including but not limited to the UNEP-PDP Valuing Plastics report. She acts as scientific advisor to several initiatives, including the Euronext Low Carbon 100 index and the AXA/BNPP AM/Mirova/ Sycomore work on biodiversity, is a professional expert fellow of the Institut Louis Bachelier and a member of the CEM, "Mission driven expert circle". She holds a Bachelor degree in International Development Studies from McGill University and a MSC Management from Imperial College London.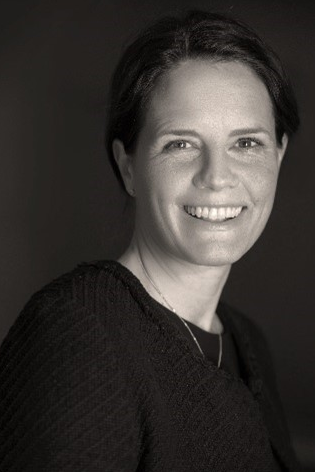 Louise Lundborg Hedberg
Louise Hedberg acts as an independent senior advisor to institutional investors and corporations on topics related to strategic sustainable investment and sustainable enterprising.
Based on her extensive experience from addressing sustainability in the financial sector, she today supports clients within, but also outside, the financial industry, that seek to initiate or elevate their sustainability work in a pragmatic way. This includes providing hands-on advice and guidance on materiality assessments, policy, goal setting, action plans and reporting to ensure that sustainability is integrated in an effective manner that supports value creation.
Until June 2018, she was the Head of Sustainability and Corporate Governance and a senior member of the investment team at East Capital, a leading asset manager specialized in emerging and frontier markets. There, she was responsible for developing and executing East Capital's ESG approach, including developing a proprietary ESG Scorecard which was used to integrate ESG analysis in the investment processes. Louise has also held several positions as Head of Investor Relations and Communications and started her career as financial communication consultant at JKL Group in Stockholm. Louise holds an MSc from the Stockholm School of Economics and has completed studies in Sustainable Development and Sustainable Enterprising at Stockholm University/Stockholm Resilience Centre.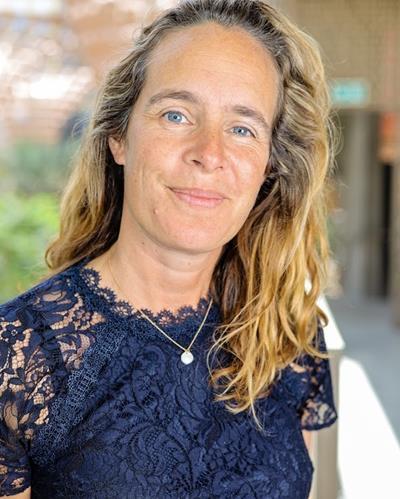 Marie Morice
Senior Director ESG/Sustainability/Sustainable Finance with 20+ years' experience developing and leading global initiatives and business coalitions across sectors and geographies.
Currently heading Sustainable Finance at the UN Global Compact as well as Co-Leading the UN CFO Coalition for the SDGs, engaging 70+ FTSE 500 CFOs (www.cfocoalition.org)
Worked across industries, including at Barclays, Accenture, WWF and UK Department for Transport.
Diverse corporate skills in gaining buy-in from C-Suite, spearheading cause-related campaigns to shape policy, and linking shared value to commercial opportunities.
Issues expertise on sustainable finance, climate change and gender diversity, recently a tutor at the Cambridge Institute for Sustainability Leadership.
Multi-lingual working and living in Europe, Asia and the US.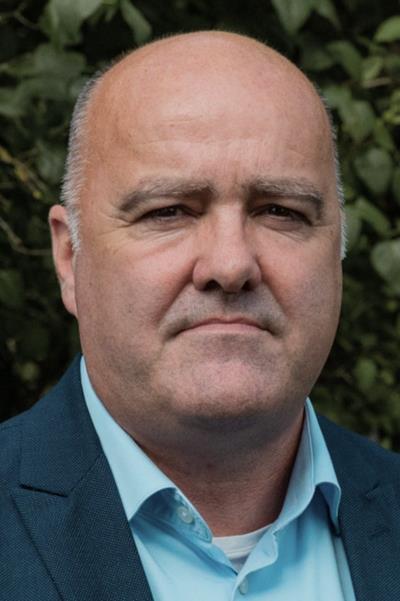 Martin Norman
Martin supports the Global Climate Insights team (powered by ACCR) by expanding the reach of our research to key European investors. Based in Norway, Martin has deep climate and energy experience, and has built extensive networks with the finance industry in Europe, as well as parts of Asia and America.
Martin has a background in anthropology, as well as sports training, having trained alpine sports teams at national level in Norway and Iceland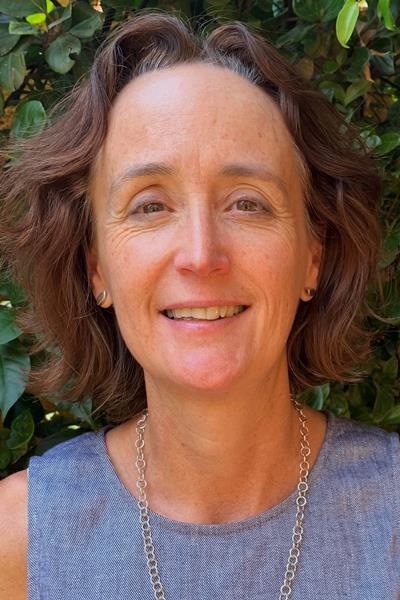 Patricia Moles
Specialist in sustainable finance, Center for Energy and Renewable Resources, ITAM
Patricia has more than 25 years of experience in international capital markets and the development of sustainable corporate strategies, mainly in Latin America. Following almost 10 years as an international finance executive working in Mexico and the UK, Patricia moved to Brazil where she led several start-ups in finance, private equity, and manufacturing in areas such as forest management, organic agriculture, sustainable tourism and in the cocoa and chocolate value chain. Since returning to Mexico in 2016, Patricia has acted as a consultant and advisor in sustainable finance and strategy, of which three years as a full-time advisor of the Central Bank of Mexico, focusing on climate risk assessments, scenario analysis and ESG risk integration.
Starting June 2022 Patricia joined the Center for Energy and Renewable Resources of the ITAM (Mexico Autonomous Institute of Technology) to further develop its sustainable finance practice, as well as to coordinate the third edition of its Sustainable Finance Executive training program.
Patricia is trained in economics at ITAM, with a master's degree in International Management at ESADE, Barcelona, and a master's degree in Development Studies at the London School of Economics in London. She is fluent in Spanish, English, French and Portuguese.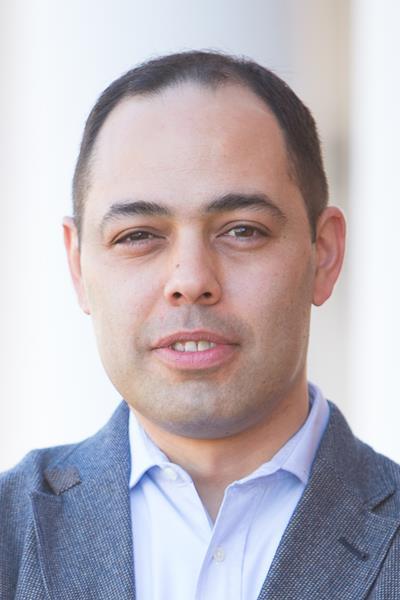 Pedro Matos
Pedro Matos is the academic director of Richard A. Mayo Center for Asset Management, holds the John G. Macfarlane Family Chair in Business Administration and is a Professor of Business Administration (Finance) at the University of Virginia Darden School of Business.
His research focuses on the growing importance of institutional investors worldwide. Matos is a Research Associate at the European Corporate Governance Institute (ECGI) and part of the UN Principles for Responsible Investment (PRI) Academic Network Advisory Committee. He previously taught at the University of Southern California and holds a B.A. in Economics from Nova University and a Ph.D. in Finance from INSEAD.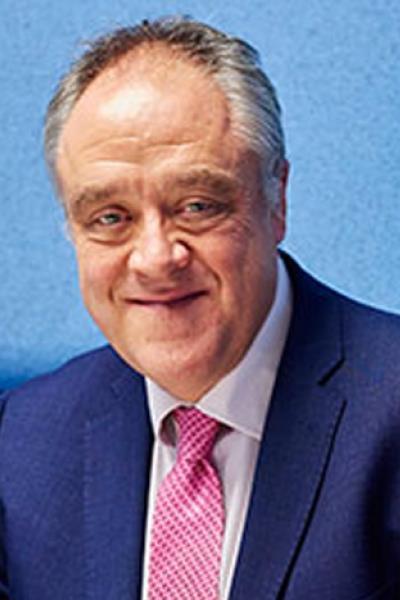 Richard Howitt
Richard Howitt, Senior Advisor at Frank Bold, is a strategic advisor on corporate sustainability, and was formerly an MEP and CEO of the International Integrated Reporting Council.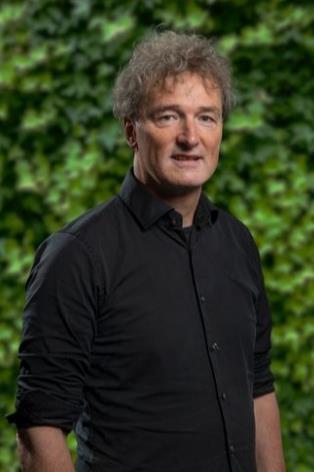 Rob Bauer
Rob Bauer is Professor of Finance (chair: Institutional Investors) at Maastricht University School of Business and Economics in The Netherlands.
His academic research is focused on pension funds, strategic investment policy, mutual fund performance, responsible investing, shareholder activism and corporate governance. Rob publishes regularly in professional and academic journals and is a frequent speaker on national and international conferences.
Rob is also Director of the European Centre for Corporate Engagement (ECCE) at Maastricht University, and Executive Director of the International Centre for Pension Management (ICPM) in Toronto. Rob is also founder and managing director of Rob Bauer Consultants in which he advises and supports institutional investors on topics related to strategic investments.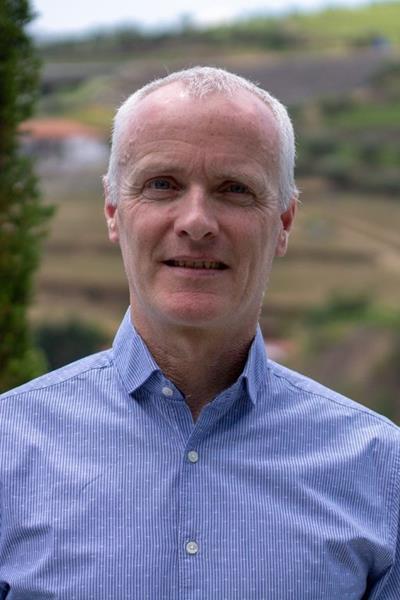 Rory Sullivan
Dr Rory Sullivan (CEO, Chronos Sustainability; Visiting Professor in Practice at the Grantham Research Institute at the London School of Economics; Chief Technical Advisor to the Transition Pathway Initiative) is an internationally recognised expert on climate finance and responsible investment.
Rory was previously Head of ESG Research and Standards for FTSE Russell, Head of Responsible Investment at Insight Investment, Chair of the Amnesty International (Australia) Business Group and lead technical advisor on the Oxfam Better Returns in a Better World initiative. He is the author/editor of eight books, including Valuing Corporate Responsibility: How Do Investors Really Use Corporate Responsibility Information, and of many papers and reports on these and related issues.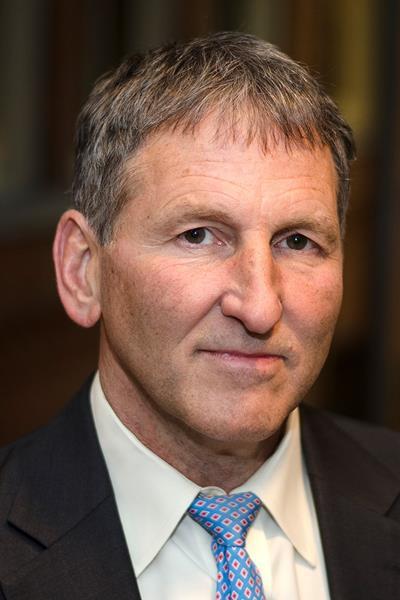 Sean Cleary
Dr. Sean Cleary is a Professor of Finance at Smith School of Business, Queen's University. He is the Chair of the Institute for Sustainable Finance based at Smith, as well as the founder and Academic Director of the Master of Finance program.
He holds a Ph.D. in finance from the University of Toronto and is a CFA charter holder. He is a current member of the CFA Society Toronto Advisory Council, and is a former member of the Board of Directors for the Toronto CFA Society and the Atlantic Canada CFA Society (where he served as President).
Dr. Cleary has authored 14 finance textbooks and has published more than 30 research articles, including several in top tier finance journals. His publications have been cited over 4,700 times and he has received several major research grants. His most recent research and educational interests focus on the field of sustainable finance. He is an Associate Editor for two finance journals and frequently serves as a reviewer for many of the top finance journals. Dr. Cleary regularly serves as an expert witness on cost of capital and capital markets, and frequently appears in the media.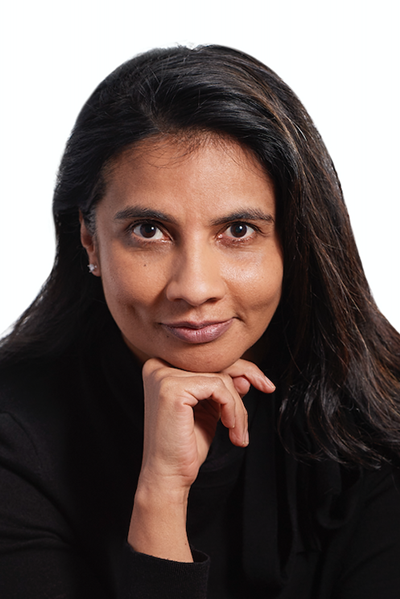 Shilpa Tiwari
Dr. Shilpa Tiwari is a sustainability and social impact executive with over fifteen years of experience in strategy and building, growing and managing sustainability, corporate citizenship, EDI initiatives in complex organizations.
Having worked in financial services, insurance, mining, oil and gas, and forestry, Shilpa is versatile and entrepreneurial. She has a strong business acumen combined with a great sense of curiosity and empathy. 
Shilpa has worked and lived in Africa, Asia, North America, Latin America and the Caribbean. She has a bachelor's in biology, master's in environmental policy and a doctorate in social anthropology. Shilpa is EVP of Sustainability and Social Impact at Citizen Relations, and founder of Her Climb, a social enterprise with the mission to increase the participation of black, indigenous, women of colour in senior and executive level positions by 30%. She has a quarterly column in Investment Executive in which she discusses emerging trends in sustainability and social impact and is a contributing writer for Corporate Knights.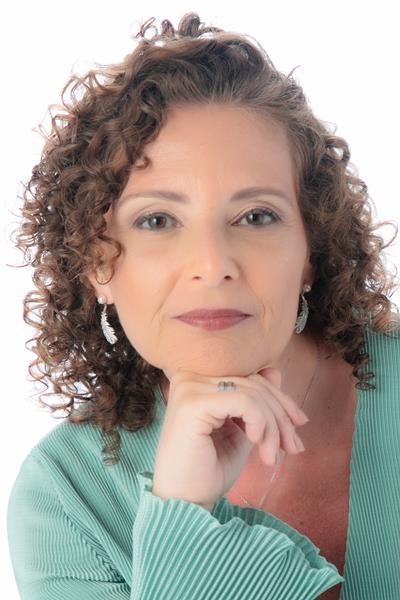 Sonia Favaretto
Sonia Consiglio is a sustainability specialist and board member.
She is 2016 SDG Pioneer by the UN Global Compact and Vice chair of the CDP LA Advisory Board. Sonia holds a degree in Social Communication and has worked with sustainability and communication for the last 30 years, having worked at BankBoston Brazil, Febraban – The Brazilian Federation of Banks, Itaú Unibanco and B3, The Brazilian Stock Exchange.
She is the author of the book: "#vivipraver: the history and my stories from sustainability to ESG" (Published by Heloisa Belluzzo Editora).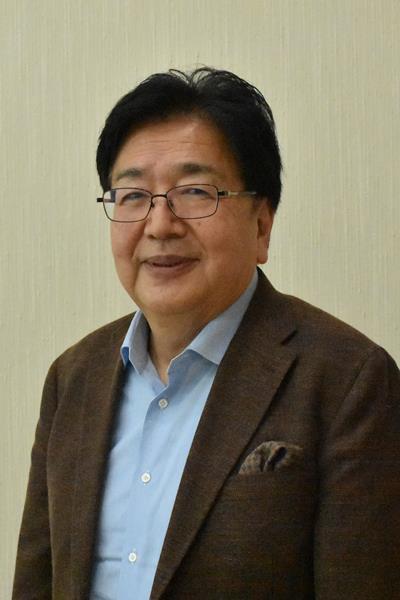 Tetsuo Kitagawa
Professor Tetsuo Kitagawa has been teaching at universities since 2005 on the History of Corporate Information Disclosure, Corporate Governance, ESG investment, and Institutional Investor Engagement.
Prof. Kitagawa is the Representative Director of the ESG Information Disclosure Study Group, which consists of major Japanese companies, institutional investors and four major audit firms, as well as the Chairman of the judging committee of the Integrated Report Award sponsored by Nikkei Inc. Additionally, he is also the Chairman of the judging committee for IR Excellent Companies at the Japan IR Association.
Prior to becoming a university professor, Prof. Kitagawa worked in the research department of institutional investors, including JP Morgan Asset Management, where he analyzed global pharmaceutical companies for over 20 years. He continues to author treatises on the analysis of ESG activities of pharmaceutical companies and the analysis of ESG evaluation agencies.
The PRI Awards
1

2

3

Currently reading

Judging panel for the PRI Awards 2022

4

5

6