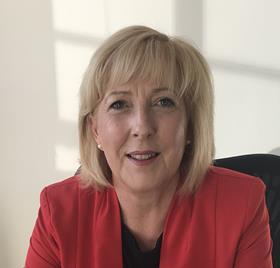 Our focus over the past quarter has been principally in supporting signatories in their response to the ongoing pandemic. I want to take this opportunity to thank everyone who has been in touch with us, and especially those who participated in our signatory groups on the short and long-term response to the crisis. Your input has enabled us to determine the most material issues for responsible investors stemming from the crisis.
COVID-19 workstreams
We have now begun to take our work forwards into a second phase in which we will focus on five key areas, namely:
COVID-19 and ESG in the 2020 AGM season
Immediate human and labour rights concerns
Sustainable and inclusive recovery and reform
Financial system functioning in a time of crisis
and implications of COVID-19 for emerging markets.
We are providing a variety of digital resources on these topics, including a calendar of webinars, all of which can be accessed on our dedicated COVID-19 webpage. I also welcome you to join our two new signatory participation groups on the Collaboration Platform.
Racial justice
Minority communities around the world have been hit disproportionally hard by the pandemic. Then last month we saw the brutal killing of George Floyd. The impact of this echoed across the world and served to highlight the entrenched racial injustice and deep systemic inequalities ingrained in society.
This is a stark reminder that racial justice must be on the top of our agenda and at the PRI we're calling on the global financial services community and all our signatories to recommit with us to making these issues our foremost priority, both within our organisations and the wider industry and world we operate in.
At the PRI we're developing a body of work to help support this response, as well as looking inwards at what we can do to support equality, inclusivity and diversity within our own workforce.
Sustainable Development Goals
As we look to the recovery from COVID-19, the Sustainable Development Goals (SDGs) have never been more important. They provide a business plan for the world to address inequality, environmental issues and social inclusion and a roadmap to build a more just, sustainable and resilient future. As the globally agreed goals for society and all its stakeholders, they offer a lens through which investors can align themselves with the needs of the wider world.
Nearly five years on from the launch of the SDGs, time is running out to achieve them. The UN Secretary-General Antonio Guterres said recently that, "Overall we are seriously off-track. Hunger is rising, half the world's people lack basic education and essential healthcare, women face discrimination and disadvantage everywhere." One reason for the faltering progress, he said, is the lack of financing. In fact, UNCTAD estimates that it will require US$5-7 trillion per year from the private sector. In addition, COVID-19 has highlighted, and in many cases exacerbated, systemic issues which the goals seek to address.
Against this backdrop of urgency, this quarter we've launched our Investing with SDG outcomes report, which provides a high-level framework for investors looking to shape their outcomes on the world, in line with the SDGs. This report is only the beginning in bringing together thinking on ESG risks and opportunities with the potential to shape outcomes and we look forward to working with all our signatories to drive this important work forward.
Events
In light of the continuing impact of COVID-19 and with the health and safety of our staff, signatories, speakers and delegates in mind, we have taken the difficult decision to postpone the next PRI in Person conference until September 2021.
In the meantime, to help keep signatories connected to the latest insights and to the responsible investment community, we are running an expanded webinar and podcast calendar. We're also planning larger-scale virtual events for the second half of the year, which will cater to different time zones.
Other highlights
In addition, this quarter we've been working through a second consultation with our signatory base as part of our Reporting and Assessment review, sharing a proposal of what the new framework could look like. And, there have been a number of new and notable publications across the quarter. These include:
Signatory growth
Despite challenging global circumstances, this quarter we were delighted to welcome 70 new signatories to the PRI, including 11 new asset owners. These include: BGV Badische Versicherungen, HanseMerkur, BBVA Seguros, Pensionskasse des Bundes, Afore Sura, Novo Holdings, University of Waterloo, and many more.
I hope you're all continuing to stay safe and well.