By Rebecca Chapman, Head of Environment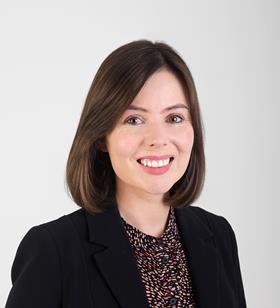 We are facing a triple planetary crisis of climate change, biodiversity loss and pollution, which present systemic risks for investors.
Momentum around addressing this crisis is building through upcoming events such as the UN conferences on climate change (COP 27) and biodiversity (COP15). We've seen an increase in the number of financial institutions making commitments to achieve net zero (and in some cases, to address deforestation), whilst others are beginning to take action explicitly in relation to nature and biodiversity loss.
When considering solutions to this planetary crisis, its useful to focus on the crux of the problem: namely, the way we produce and consume materials and products.
A circular economy is an important part of the solution, and investors have a role to play in supporting a transition to a circular economy through their investment and stewardship decisions.
Some investors have begun to do this by considering circular economy in their responsible investment policies, investment decisions, and engagement with companies. However, investor awareness of the concept, how it connects to other ESG issues, and investor action all need to increase significantly.
The circular economy opportunity
In 2017 we extracted 92 billon tonnes of biomass, fossil fuels, metals and non-metallic minerals (more than triple the amount extracted in 1970).[1] The way we currently take materials from the Earth, make products from them, and eventually throw them away as waste, is likely to contribute to this total doubling again – to reach 190 billion tonnes by 2060. It will also continue to exacerbate environmental risks that investors are exposed to. For example, our resource extraction and processing is responsible for around half of greenhouse gas emissions and more than 90% of water stress and biodiversity loss.
Beyond reducing waste and pollution, a circular economy has the potential to mitigate the damaging effects of climate change and biodiversity loss. Additionally, the circular economy presents new growth opportunities. According to Accenture, a circular economy could generate US$4.5 trillion of additional economic output by 2030, whilst the International Labour Organisation estimates it could also create 6 million net new jobs by 2030.
The transition to a circular economy is underway
Companies are increasingly making voluntary commitments to solve these issues. For example, the New Plastics Economy Global Commitment, led by the Ellen MacArthur Foundation in collaboration with the United Nations Environment Programme, has mobilised over 500 signatories to work towards ambitious 2025 targets to create a circular economy for plastics.
Companies and investors have also called for the development of an ambitious UN Treaty on plastics, and international negotiations will start later this year to define a global agreement to end plastic pollution by 2024.
Policy and regulatory frameworks, particularly in Europe, are explicitly incorporating circular economy requirements for a range of product value chains, such as the European Union's Circular Economy Action Plan, the European Corporate Sustainability Reporting Directive and the EU taxonomy.
Outside of Europe, several countries have joined regional alliances or adopted national policy frameworks that explicitly reference a circular economy. This includes China as part of its 14th Five Year Plan (2021-2025), and Japan in its Fundamental Plan for Establishing a Sound Material-Cycle Society.
There is a direct link between moving to a circular economy and reducing climate emissions and nature loss and, therefore, between achieving this transition and meeting the goals of international frameworks focused on addressing climate change and biodiversity loss (such as the Paris Agreement and forthcoming post-2020 Global Biodiversity Framework).
This is starting to be understood by governments globally. Last year, one-third of Nationally Determined Contributions (plans submitted by countries setting out how they will achieve the Paris Agreement) mentioned the circular economy . Investors need to recognise and act on these links too . For example, the circularity of holdings will be increasingly important for those complying with the Taskforce on Climate-related Financial Disclosures and forthcoming Taskforce on Nature-related Financial Disclosures.
What should investors do?
It is important that investors develop greater awareness of the circular economy and its potential to address environmental issues, whilst also supporting the transition to a more circular economy. Some have already started doing so, but action needs to be more widely adopted and scaled up .
In our new report, we outline what the circular economy is and why it matters. We also recommend that, among other things, investors:
identify relevant sectors as part of their investment process, and allocate capital to sectors or business models that support circularity and reduce environmental impact, and present financial opportunities;
engage with holdings on implementing circularity to address systemic environmental issues;
engage with wider stakeholders to address the underlying barriers to a circular economy transition, including policymakers and disclosure bodies.
As COP27 builds momentum on the action financial institutions are taking to achieve net zero, and the Biodiversity COP builds consensus on a post-2020 Global Biodiversity Framework, now is a good time for investors to build awareness of the circular economy concept, and its cross-cutting relevance as a solution.
The PRI will continue to support investors to scale up action on the circular economy, building on our previous work to help them address plastic waste and pollution.
We encourage signatories that wish to contribute to the development of further technical guidance to get in touch and share their views at circulareconomy@unpri.org and join us on 30 November at PRI in Person Barcelona, where we will be hosting a panel discussion on the topic.