By Fiona Reynolds (@Fireynolds), CEO, Principles for Responsible Investment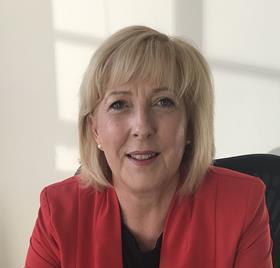 Responsible investment has been gradually gathering steam throughout the history of the PRI, which was founded back in 2006. Progress in those early years—though incredibly important—was also painstakingly slow. However, in the past two to three years we've seen a shift, a significant acceleration in the uptake of ESG investing and both a mainstreaming and maturing of responsible investment philosophies and practices. While there is clearly still much more to be done, today we're beginning to be able to widen our focus from a pure risk and return standpoint, to thinking about investors' role in driving real-world outcomes.
Undoubtably this trend was already underway, however the COVID-19 crisis which has swept the world this year, has fanned the flames in a substantial way. In fact, according to Morningstar, in the first half of this year, net inflows into ESG funds in the US reached $21 billion, nearly equalling the total amount for the entirety of last year (which was in itself a record – four times the previous record for a calendar year).
The pandemic has served as the first real proof-point for sustainability, underlining the fact that ESG investing doesn't come at a cost, but more than that can future-proof investments and in some cases boost returns, all while helping to shape a better future. In the face of this crisis, the facts are now proving the resilience of sustainable investing.
According to Blackrock data, 88 percent of sustainable funds in their analysis outperformed their non-sustainable counterparts in the period 1 January to 30 April 2020. Meanwhile, Morningstar reported 51 of their 57 sustainable indices outperformed broad market counterparts in the first quarter of the year and MSCI reported 15 of their 17 did the same.
Early in the crisis, there was concern by many that ESG issues would fall to the wayside, as investors and corporates scrapped to stay afloat, focusing on immediate concerns. However, the opposite has proven true and perhaps the one silver lining in all this tragedy is the significant boost it has given sustainability and the opportunity it has provided to leverage the moment to build back better.
At the PRI we have never seen our more than 3,000 signatories—representing over US$100 trillion in AUM—more engaged in ESG issues and are witnessing record levels of take-up of sustainability strategies. We've worked closely with investors throughout the crisis to support their efforts both in managing the immediate effects, as well as in planning for a longer-term recovery.
To help steer the PRI's programmes in the second phase of our COVID-19 work and enable investors to be a part of the solution, we conducted a survey of our signatories on ESG and COVID-19. We were seeking to capture their experiences on how the crisis has impacted them both in the short and long-term. The survey had 22 questions focusing on social issues, climate change, stewardship, emerging markets and recovery. It served largely to confirm not only the high level of engagement amongst our signatories on these issues, but also a number of other key trends we've seen emerging throughout the crisis.
Just over half of the survey respondents indicated that they had engaged with companies on COVID-19 related issues during the recent AGM season. Meanwhile, 63 percent had plans to engage with companies on pandemic-related issues post AGM season. It is clear from the survey that investors don't just see these changes as a flash in the pan, with over half anticipating that their routine engagements will be affected for the next two to three years.
In particular, the survey illustrated the growing importance of social issues, many of which have been further exacerbated as a result of the pandemic.
Sixty-four percent of respondents said that COVID-19 has brought social issues that were not already a priority onto their radar. These include areas such as occupational health and safety, social safety nets, worker protection, responsible purchasing practices and supply chain issues, as well as diversity and digital rights, including privacy. Further, when asked how the crisis has changed the way they engage on social issues, 71 percent identified greater investor collaboration to tackle barriers and 33 percent pointed to engagement with policymakers.
Looking beyond the pandemic, at which social issues they would prioritise going forwards, investors listed human rights, mental health, access to healthcare and public transport amongst their priorities.
This elevation of social issues, importantly, has not come at the cost of environmental focus or progress. Seventy-nine percent of respondents stated that they see the COVID-19 recovery phase as an opportunity for governments to step up ambition towards net zero by 2050 and Paris alignment. In addition, 57 percent believe the pandemic has accelerated structural changes in the energy sector which will present opportunities for policy reform and renewable energy.
Finally, the survey demonstrated that global responsible investors understand the important role they have to play in the recovery from the crisis and the key levers of impact they hold. When asked where they see the most substantial opportunities for private investors to contribute to a sustainable, equitable post-COVID economic recovery, respondents resoundingly pointed towards energy. They also highlighted industrials, financials and communication services as well as utilities, materials, consumer staples and real estate to a lesser extent.
A recent article in the Financial Times explores the reasons why 2020 has been the year to suggest that 'virtue pays'. Whether due to lower exposure to fossil fuels in ESG portfolios, a support in prices due to higher inflows in ESG assets or better ESG corporate practices (such as supply chain management and corporate governance) making companies more resilient to shocks and able to outperform, the fact is that COVID-19 has strengthened the case for responsible investment. Global investors must now harness this momentum to help drive forwards a green, inclusive and sustainable recovery.
This blog is written by PRI staff members and guest contributors. Our goal is to contribute to the broader debate around topical issues and to help showcase some of our research and other work that we undertake in support of our signatories.
Please note that although you can expect to find some posts here that broadly accord with the PRI's official views, the blog authors write in their individual capacity and there is no "house view". Nor do the views and opinions expressed on this blog constitute financial or other professional advice.
If you have any questions, please contact us at blog@unpri.org.