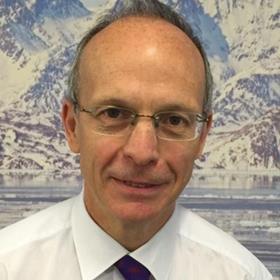 About Peter Betts: from 2008 until 2018 Peter Betts was the director responsible for international climate policy, leading on the UNFCCC negotiations, where he was EU lead negotiator for six years. Peter now has a range of roles including as a senior advisor to the Inevitable Policy Response.
Raising climate ambition
The annual UN climate conference (COP26), has been postponed until November 2021 in Glasgow. Deferral changes the political route map to COP; but not the objective of it, or the accelerating trend of action to tackle climate change.
The goal of Glasgow is to raise climate ambition. Country commitments (Nationally Determined Contributions or "NDCs") made alongside the Paris Agreement in 2015 are significant, but highly insufficient: they put the world broadly on course for a 3 degree temperature rise. COP26 will be the first formal ratchet of these targets.
UNEP estimates that countries would need to commit broadly to halving global emissions from current levels by 2030 to put the world on track for 1.5 degrees (or by a quarter for 2 degrees).
This rightly raises expectations on the UK and the EU to lead the way. But 90% of global emissions are outside Europe, and more than a quarter in China alone. It does not look politically realistic (although technically it is of course possible) that such countries will raise their headline ambition to achieve the level of cuts suggested by UNEP. Initial offers from Japan and Singapore for example are underwhelming. Of course, all countries – including Japan and Singapore – will need to feel pressure to do as much as possible and we will need a significant aggregate increase in NDCs in 2021. But more will still be needed. The PRI has commissioned the Inevitable Policy Response to look into realistic policy action by 2025 following the COP ratchet process. It sees progress to a forceful policy response after the 2023 global emissions stocktake and around the 2025 ratchet.
Many in the climate community are uniting around the need for other action at COP26, alongside increases to 2030 targets.
Climate action
First, we need more commitments from countries, alongside cities, regions and businesses, to set long-term (c.2050) net-zero emissions goals. (China, among many others, is working on a long-term strategy.) This sends a strong signal to business and investors, and provides a framework for governments' management of the whole economy, and should be consistent with 1.5C.
Second, it is difficult to overstate the significance of the underlying trends in the real economy: as investors well know, low-carbon technologies in energy and transport are widely and increasingly cheaper than alternatives. Businesses across the economy are increasingly positioning themselves for these trends and are setting targets accordingly.
The UK COP Presidency are looking to accelerate these developments through real-world sectoral campaigns:
The most transformational may be work led by Mark Carney to mainstream climate risks into investments and policy making, with the likelihood this will become mandatory.
Coalitions are being formed on electric vehicles and end-dates of internal combustion engines; phase out of coal financing; greening supply chains; and mainstreaming and expanding resilience.
So, the success of Glasgow will need to be measured not only in increases in countries' headline 2030 targets, but also in how it further accelerates real economy transformation. We need national decarbonisation strategies with specific policy measures, and the UK, as host, should lead.
Impacts of COVID-19
But the politics will need to be managed. COVID-19 changes the route map to Glasgow.
First COVID-19 is understandably soaking up political energy all over the world.
Second, COP will now take place well after the US Presidential election.
Even before COVID-19 struck, climate change was not at the top of leaders' agendas, a contrast to 2015 when it was a priority – thanks to Obama and Kerry; French leadership; and much more favourable geopolitics, exemplified by the US-China agreement on their respective NDCs in late 2014.
COVID-19 has exacerbated this. Leaders are focussed on the immediate health crisis, and the economic and social fallout.
The best way to get climate on leaders' agendas short term is to shape the fiscal stimulus packages which are likely to be needed to get the economy moving again. The IEA has said that $1trillion annually between 2021 and 2023 could create 9 million jobs a year, and cut emissions by 4.5 bn tonnes, ensuring that global emissions would have peaked in 2019. Energy efficiency and solar energy are particularly job-rich and cost-effective. The UK has been asked by the UN Secretary General to lead work on an "inclusive and sustainable recovery" from COVID-19. Many eyes will be on the UK's own stimulus package.
As we emerge from COVID-19, the world's focus will need to shift back onto climate targets.
Global politics
The EU-China Summit in Leipzig in September was to have been a key moment, but has been deferred. If the EU and China could agree a shared approach to climate, including enhancing each other's targets, that would be a massive step. Of course, there are many issues on which the EU and China do not agree. But it is important that they cooperate where they have shared interests. The EU is putting climate at the heart of its stimulus through the Green Deal and is likely to set a much improved NDC in December. China is heavily invested in the political economy of coal; but it wants to dominate the new green industries of the future; knows that a carbon border tax and pressure for sustainable supply chains is coming in Europe; and cares about its international reputation, especially in the vulnerable countries of the developing world. So, there are reasons for them to act.
A key political moment will be the US election.
If Biden wins, climate will be a priority, and he aims to convene major emitters in the first half of next year. The key question is whether he could reach an understanding on climate with China (and the EU), in spite of the wider challenges in their relationship. That could be a game-changer. Biden would be active in any case in pushing other emitters, including Japan, Australia, Canada, Mexico and others to raise ambition.
If President Trump gains a second term, then the US will remain outside the Paris Agreement, without meaningful domestic action on climate, and – though not persuading others to join them in leaving the Paris Agreement – exercising a drag on the ambition of others. So, within the US, action would continue to be driven by cities, states and businesses, such as the US Climate Alliance. Internationally, more weight would be put back onto the EU-China relationship.
Whichever scenario comes to pass, the real economy shifts are proceeding apace. Decisive global action on climate by governments is coming, both in Glasgow and at the next review in 2025. The only question is whether the transition is smooth, or late and bumpy. The core lesson of COVID-19 is that it is essential that we prepare actively for risks, especially ones that we know are coming, like climate change. Denying or delaying addressing these risks leads to higher costs for society; and competitive disadvantage for the laggards.
This blog is written by PRI staff members and guest contributors. Our goal is to contribute to the broader debate around topical issues and to help showcase some of our research and other work that we undertake in support of our signatories.
Please note that although you can expect to find some posts here that broadly accord with the PRI's official views, the blog authors write in their individual capacity and there is no "house view". Nor do the views and opinions expressed on this blog constitute financial or other professional advice.
If you have any questions, please contact us at blog@unpri.org.