By Elena Espinoza, Manager, Social Issues, PRI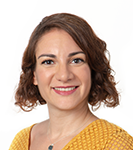 The current COVID-19 pandemic has brought existing human and labour rights issues into stark focus. Around the world we're seeing workers laid off without proper access to governmental safety nets, and their health and safety put at risk as businesses try to keep up with an unprecedented increase in demand for their products and services.
This is happening as supply chains are being disrupted like never before. This emphasises the need for companies to better assess the vulnerability of their supply chains to limit negative shocks to their suppliers and avoid further disruption.
For the global food supply chain in particular, issues resulting from the pandemic such as unexpected changes in demand, cancelled orders and contracts, challenges to access markets and volatility in commodity prices will only exacerbate existing labour risks. These include forced and child labour, insufficient wages to cover for long periods of inactivity, suppliers' health and safety, and preparedness for epidemics.
This is not a new topic for investors, and a group of them have been working with the PRI since 2013 engaging with companies to understand labour rights challenges and risks in supply chains.
Fair labour practices in agricultural supply chains
To further help investors play their role in supporting companies to eliminate labour abuses in their supply chains, the PRI's recently launched report From farm to table: ensuring fair labour practices in agricultural supply chains provides a useful framework to assess a given company's preparedness to identify, prevent and mitigate labour risks in its supply chain. The framework also provides a tool for investors to better tailor company engagement, and a roadmap for companies to help them improve practices over time.
The report is a result of a three-year collaborative engagement coordinated by the PRI from 2017 to 2019. During this time, 29 investors representing US$2tn of assets under management, engaged with 33 companies in the beverages, food & drug retail, food producers and general retailers sectors. Their objective was to deepen dialogue with target companies and improve supply chain traceability and supplier relations.
The engagement involved an assessment of companies across six areas: supplier codes of conduct; governance and accountability; traceability and risk assessment; sourcing and supplier relationships; collaboration on systemic issues; and monitoring and corrective action.
Key findings
Results from the engagement showed improvement over time on average for all areas covered in the assessment. However, they also call attention to the lack of performance around leading practices. For example:
Even though 95% of all companies assessed mention all areas of the ILO core labour standards within their supplier codes of conduct, only 18% describe how they are working with suppliers to improve practices in these areas, and even fewer (3%) say they analyse trends in the progress made.
When assessing collaboration on systemic issues we found that 91% of companies stated they include freedom of association as one of the expectations in their supplier codes of conduct, but only 12% actually described how they work with suppliers on this issue.
"Robeco, as long term sustainable investor, has been engaging on the topic of labour standards in the agricultural supply chain since inception of the PRI working group in 2013. We have seen good progress where companies issued a new supplier code of conduct or provided better working conditions for their employees. At this moment we have intensified our engagement with the meat processing industry in the US in response to COVID-19 pandemic with large outbreaks of infections in several meat processing facilities. Our focus on labour standards in the past shows that the PRI working group created value for these companies by pointing at the financial material impact of good labour practices as exemplified by the current health crisis."
Peter van der Werf, Senior Engagement Specialist for Robeco, one of the investors in the engagement
"To have a chance to address a gigantic and intractable issue such as working conditions in the agricultural supply chain, it does not only take the energy and stamina of the many. It also requires a channel such as the PRI."
Sebastien Thevoux-Chabuel, ESG Analyst & Portfolio Manager, Comgest, one of the investors in the engagement
"As an investor who has been part of this PRI-led engagement since its inception in 2013, we need to see more investor focus on links between corporate process and outcomes on labor practices including supplier engagement as outlined by this latest report. We welcome the more bespoke approach to engagement that the new PRI framework provides us."
Lauren Compere, Managing Director, Boston Common Asset Management, one of the investors in the engagement
We are encouraged to see many companies stepping up their efforts to manage labour risks in their agricultural supply chain, but there remain some that have made little progress beyond publishing a supply chain policy. It is important that investors continue to encourage companies to strengthen policy implementation and monitoring of impacts, focusing on the outcome.
Sachi Suzuki, Associate Director, Federated Hermes, one of the investors in the engagement
What next?
The results show there is still room for improvement in encouraging companies on assessing and understanding the impact their policies and practices have on labour practices down their supply chains. A more structured engagement with companies could help increase visibility throughout supply chains, reducing vulnerabilities and supply chain disruptions, while ensuring labour rights are respected.
A new framework for investors
To help investors prioritise action and engagement levels with companies in their portfolios, indicators from the six areas were classified into three categories: basic, standard and leading. This new framework aims to provide investors with a more bespoke approach to labour rights issues in supply chains, moving away from a process-centred engagement to a more objective-centred engagement with companies.
Besides assessing companies on their preparedness to identify, prevent and mitigate labour rights risk, the framework offers an opportunity for investors to make engagement more effective by providing a starting point for companies that are at the beginning of the journey or a focus on the implementation of different policies and the monitoring of impacts, to really address systemic issues in supply chains.
During the crisis and recovery from it, companies will still have a responsibility to respect human and labour rights within their direct operations and down their supply chains. As such, investors should continue engaging with companies on systemic issues by establishing clear and measurable objectives around such issues. Investors should make use of the framework to better assess the performance of different companies in their portfolios and use these results to tailor company engagement and better support companies in their journey to best practice.
This blog is written by PRI staff members and guest contributors. Our goal is to contribute to the broader debate around topical issues and to help showcase some of our research and other work that we undertake in support of our signatories.
Please note that although you can expect to find some posts here that broadly accord with the PRI's official views, the blog authors write in their individual capacity and there is no "house view". Nor do the views and opinions expressed on this blog constitute financial or other professional advice.
If you have any questions, please contact us at blog@unpri.org.