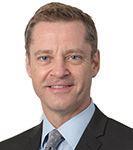 When planning the PRI Digital Forum: Americas this year, the team and I very deliberately chose a date after 4 November – just to be safe. We were conscious of the fact that things election-related may not have been settled – but we wanted to think positively.
I think the discussions on 17 – 18 November illustrated the hope that's reemerged here following Joe Biden and Kamala Harris's historic election win. Speakers at the forum all referenced a common thread: just how much opportunity there is to make progress on ESG integration, not only in the US but across the Americas region.
In opening the event, the PRI's CEO, Fiona Reynolds, noted the significance of the current US political context, and emphasized the importance of public and private sector cooperation in building back better from the coronavirus pandemic.
The PRI's @fireynolds introduces the #PRIDigitalForum Americas: "As the RI community, we have a role to play in ensuring our financial system balances people, planet and profit – and cares not just about returns but the world in which our beneficiaries live" pic.twitter.com/RiioJ6k2DR

— The PRI (@PRI_News) November 17, 2020
Canada was well-represented on our panels and that's, I think, a reflection of the region's progress on responsible investment and the potential Canadians have to be leaders in the ESG space regionally and globally.
Regulatory progress
The US is surrounded by countries making regulatory progress on responsible investment. We heard how Tiff Macklem, Governor of the Bank of Canada, alongside other progressive and pragmatic actors, has launched an initiative for some banks and insurance companies to develop climate change risk scenarios.
And from the other side of the US, Rafael del Villar Alrich, Chief Advisor to the Governor of Banco de México, delivered a keynote highlighting growing momentum in the Americas on ESG. He relayed how Mexico joined the Network of Central Banks and Supervisors for Greening the Financial System (or NGFS) back in 2017, and how, just a couple of weeks ago, the US Federal Reserve Bank applied too.
This is all extremely encouraging. And while the US has a long way to go, there is hope the world's largest economy will do more to engage in the analysis and management of climate (and environmental) risks in the financial sector and to mobilize mainstream finance to support the transition toward a sustainable economy.
Driving meaningful data
The ESG data needed to underpin strategic decisions is an ongoing discussion at responsible investment conferences. And we know that for some signatories it's the area of the PRI's ten-year Blueprint that is the most important – but where we've made the least progress.
The panel discussing this issue agreed there is significant momentum backing efforts to drive new policy-driven mandates for ESG disclosure. Market demand for ESG data, oversight of existing US regulation, as well as the foundational work of organizations like SASB and TCFD, are all critical factors driving robust, high-quality data that's fit for purpose.
On the data subject, I always like to remind signatories that the PRI holds the largest database of what's happening in responsible investment globally via our Reporting Framework. As a benchmarking resource and a means of highlighting best practices amongst signatories, this data is invaluable.
The PRI's Director of Reporting and Assessment, Elina Rolfe, introduced the PRI's new Reporting & Assessment framework at the forum. The new, more streamlined reporting process will make data insights more useful, both for signatories just getting started or developed ones looking to communicate their more advanced practices.
PRI has always led the way in terms of helping signatories identify emerging ESG issues and mainstream their incorporation into a robust investment process; climate has been the number one area of interest for quite some time. The PRI-commissioned Inevitable Policy Response is gaining recognition as an approach to laying out a plausible forecast which can lead to robust scenario analysis grounded in understandable policy levers that impact valuations. We heard from Bertrand Millot of CDPQ on the reality of implementing this approach, as well as from Mary-Catherine Lader of Blackrock on its clients' approaches to getting started on climate.
Spotlight on human rights
Newer areas of the PRI's work related to social factors, like human rights and diversity, have gained increased relevance this year. Social unrest in the US related to Black Lives Matter and in Latin America fueled by Covid-related stresses have exacerbated social disparities in wealth and access to basic rights. So, the keynote from Professor John Ruggie of Harvard Kennedy School emphasizing the simple idea that human rights matter in an investment context was extremely powerful.
"We have a key role to play in addressing unsustainable economic and social inequalities built into our current system," says John Ruggie as he gives the #PRIDigitalForum Americas keynote speech.

Find out more https://t.co/Z8V646aEeq#InvestwithRespect pic.twitter.com/qQMcmry0SB

— The PRI (@PRI_News) November 18, 2020
Investors sometimes struggle to understand the context for addressing human rights – although places including California, the UK, Australia and France have already made strides by introducing policies to drive change on the topic. I particularly appreciated Mr. Ruggie's reference to the US's own Judge Leo E. Strine, Jr. and his recent work on stewardship, which dovetails well with what we heard in the breakout session on Active Ownership 2.0.
The central themes of our Active Ownership 2.0 work are examining the outcomes of investments, using the SDGs as a mechanism for understanding these outcomes, and looking to best practice examples. Diving deeply into an area like deforestation and the Brazilian context for protecting the Amazon ties those three parts of our agenda during the forum together nicely. I hope investors see those connections and realize how their work on ESG is so vital.
Diversity and inclusion is also interwoven with human rights. Discussion on these topics focused on the need to address structural barriers in our organizations through a robust approach to measurement, reporting and targets – ultimately, the need to fix the system and not the people within it. Camilla Sutton of Women in Capital Markets highlighted that leaders including the City of Chicago are taking practical steps, alongside other important asset owners in the US, to drive companies in the Russell 3000 to provide more data on how they're doing on the issue.
Next steps
There was so much to absorb and explore at the event, I'm already looking forward to helping plan the next one. The PRI has a robust events agenda and has started to focus more on regionally tailored content as we continue to grow and our signatories employ a global mindset, while simultaneously taking action at a local level. Please reach out to me and my colleagues in the Americas to become part of the process!
This blog is written by PRI staff members and guest contributors. Our goal is to contribute to the broader debate around topical issues and to help showcase some of our research and other work that we undertake in support of our signatories. Please note that although you can expect to find some posts here that broadly accord with the PRI's official views, the blog authors write in their individual capacity and there is no "house view". Nor do the views and opinions expressed on this blog constitute financial or other professional advice. If you have any questions, please contact us at blog@unpri.org.