By Sagarika Chatterjee, Director of Climate Change, PRI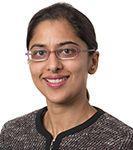 We are in a race to zero emissions. The world faces a Herculean task – saving lives and delivering immediate relief efforts from the global pandemic, while building a better future that combines economic recovery and net zero emissions. As climate risk dials up each year, actions and emission reductions are what count.
What is Race to Zero?
A new global campaign for a healthy, resilient net-zero carbon economy. It aims to mobilise leadership and support for a zero-carbon recovery which creates well-paying jobs, unlocks inclusive, sustainable growth and prevents future threats.
It will build momentum ahead of COP26, scheduled for November 2021, by rallying the private sector, including finance, to achieve net zero emissions by 2050. It is under the stewardship of Nigel Topping and Gonzalo Munoz, the UN High Level Climate Champions for the UK and Chile, and supported by UN Special Envoy For Climate & Finance and advisor to the UK Government on COP26, Mark Carney.
Who is in Race to Zero and where are we today?
Led by the UNFCCC Champions for Climate Action, Race to Zero brings together an unprecedented coalition of over 990 companies, 500 universities, 450 cities, 20 regions and 25 investors. Through the Climate Ambition Alliance, they have come together with 120 countries that aim to achieve net-zero emissions by 2050. The PRI is supporting the initiative through the UN-convened Net-Zero Asset Owner Alliance, which is jointly convened by the PRI and UNEP FI.
Actors part of the initiative include:
Listed companies with combined revenues of US$4.72trn including Adobe, Inditex and Rolls Royce.
Amazon, which has launched an initiative to mobilise corporate leadership to achieve net zero by 2040.
Investors representing nearly US$5trn in assets under management in the PRI/UNEP FI Net-Zero Asset Owner Alliance.
How can we be sure actions will drive emissions reduction?
In response to growing net zero announcements, Oxford University has published minimum criteria for joining Race to Zero. Through this, all participants in Race to Zero must not only commit to net zero by 2050, but must also submit a plan to achieve this before COP26, as well as set interim targets.
Stimulus packages will shape the global economy and our lives for the next decade. The campaign is working to understand pathways to zero emissions for key sectors such as energy, transport, industry, food, retail and finance – with co-ordinated action by investors, business, policymakers and NGOs.
Is there real support for climate action?
As people around the world call for social change, equality and action on COVID-19, momentum is also high for safeguarding the planet.
The World Health Organization is already calling for a green recovery from COVID-19. Forty million health professionals recently wrote to the G20, with "prescriptions for a healthy, green recovery" from the crisis. The World Health Organization's manifesto for a green recovery from COVID-19 highlights that efforts to make our world safer are doomed to fail unless they address the critical interface between people and pathogens, and the existential threat of climate change, which is making our Earth less habitable.
Prioritising climate change in the economic recovery from COVID-19 has the support of over two-thirds of people worldwide, including those in emerging markets such as Mexico, India and China, according to a recent Ipsos Mori poll. New research by McKinsey also highlights the significant opportunities for job creation post-crisis. Structural policy changes will be needed so that the economy can be built back better.
How is Race to Zero relevant to finance and investors?
Finance is seen as part of the solution to the recovery from the pandemic, whereas in 2008, it was at the heart of the problem. Mark Carney has highlighted this recently, while warning that COVID-19 teaches us we cannot wish away systemic risk. Meanwhile, history also teaches us technology changes can be exponential. With solar and wind increasingly cost-competitive, and COVID-19 potentially restructuring entire sectors, it is increasingly important investors understand winners and losers in net zero.
The finance sector rapidly needs to innovate and evolve its own understanding of net zero, how we get there, industrial systems transformation and sector transition. We need to see more leadership on net zero from all players in the finance sector: investors, insurers and banks.
What action can investors take?
Three practical steps that investors can take now:
Review Race to Zero and develop a plan for how you could contribute to COP26 in 2021.
Rapidly advance net zero understanding, leadership, methodologies and tools with peers.
Make your voice heard on net zero ambition. Finance sector voices are influential.
Read the PRI's Covid-19 resources
Read the PRI's UK net zero briefing
This blog is written by PRI staff members and guest contributors. Our goal is to contribute to the broader debate around topical issues and to help showcase some of our research and other work that we undertake in support of our signatories.Please note that although you can expect to find some posts here that broadly accord with the PRI's official views, the blog authors write in their individual capacity and there is no "house view". Nor do the views and opinions expressed on this blog constitute financial or other professional advice.If you have any questions, please contact us at blog@unpri.org.