Marshall Geck, Senior Specialist, Stewardship (Climate Action 100+), Washington DC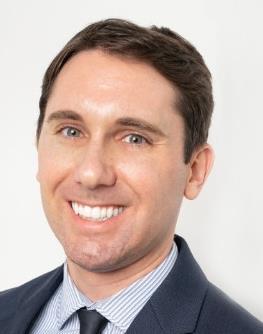 Last year, I wrote about seven major companies that committed to net-zero emissions in 2019, concluding that there was clear momentum behind company commitments to net-zero heading into 2020. Well, if 2019 was the year net-zero commitments gained momentum, 2020 was the year they went mainstream.
Despite the incredible social and economic disruptions caused by the COVID-19 pandemic, 2020 saw an explosion of net-zero commitments from companies around the world. As a reminder, net-zero emissions by 2050 is the level of ambition the IPCC says will be necessary to hold global warming to 1.5° Celsius and avoid some of the worst impacts of climate change.
I therefore find it fitting to highlight seven more major companies that rose to the occasion since the last time I wrote on this topic.
Before going any further, it should be noted that this post is not meant to be an endorsement or to indicate that the featured net-zero commitments are perfect. They are simply meant to offer a flavour of the type of net-zero ambitions we witnessed this year.
Here are several companies who set particularly noteworthy net-zero commitments in 2020:
BP
Sector: Oil and gas
HQ country: United Kingdom
Market capitalisation: US$73.84 billion[1]
Last year I wrote about how Repsol had announced what was then a world-first by an oil and gas company: a net-zero commitment that included coverage of Scope 3 emissions (i.e., emissions resulting from burning the oil the company sells). Although we've seen several similar commitments by oil and gas companies since then, BP stands out as the first supermajor to set a commitment of this type.
BP's CEO, Bernard Looney, initially announced the new commitment in February 2020. Specifically, the company is aiming to achieve net-zero emissions across its operations and production by 2050 or sooner, as well as cut the carbon intensity of the products it sells by 50% within the same time period.
The company indicated it would undertake a number of measures to meet its new targets, including significantly increasing the amount it invests into low-carbon energy forms, cutting oil and gas production 40% by 2030, and installing equipment to reduce methane emissions.
Ford Motor Company
Sector: Automotives
HQ country: USA
Market capitalisation: US$37.6 billion
In June 2020, the iconic American automaker and third largest automaker globally by market share last year announced a ground-breaking commitment to net-zero emissions by 2050. Significantly, the company said it was working to develop science-based targets for its Scope 1, 2, and 3 emissions.[2]
To meet its new target, Ford said it would invest $11.5 billion through 2022 to electrify its nameplate vehicles, develop North America's largest public charging network, and power all its manufacturing plants with renewable energy by 2035.
As the transportation sector made up over a quarter of global emissions in 2018, strong decarbonisation strategies from major automakers like Ford will likely be paramount in addressing climate change.
Hon Hai Precision Industry (Foxconn)
Sector: Industrials
HQ market: Taiwan
Market capitalisation: US$1.14 trillion
In November 2020, the world's largest electronics manufacturer announced a new ambition to achieve net-zero emissions by 2050.
Hon Hai Precision Industry's commitment is particularly noteworthy because it aims to ensure that emissions across its value chain are consistent with the goals of the Paris Agreement and net-zero by 2050 (i.e., rather than just focusing on its operational emissions).
While Hon Hai may not be a household name, it supplies electronic equipment to many major consumer brands, including Apple, Amazon, and Sony. Hon Hai's efforts to decarbonise could therefore have a positive impact on the supply chain emissions of many other companies.
American Airlines
Sector: Airlines
HQ country: USA
Market capitalisation: US$8.2 billion
Few sectors have been as hard hit by COVID-19 as aviation, but that didn't stop American Airlines from committing to net-zero emissions by 2050 in October of this year. As American Airlines is one of the largest airline companies in the world – averaging nearly 6,700 daily flights – such a commitment is not to be taken lightly.
In its latest ESG report, American indicated it intends to meet its new target via a combination of fuel efficiency, fleet renewal, operational efficiencies, sustainable aviation fuels, next-generation aircrafts, carbon offsets, and use of renewable energy at the company's facilities.
American joins a slew of other airlines that have committed to net-zero emissions over the past year, including Qantas, EasyJet, IAG and Delta. These commitments are remarkable considering that aviation is a "hard to abate" sector, meaning it currently has few readily available and cost-effective options to decarbonise.
PGE (Polska Grupa Energetyczna)
Sector: Utilities and power producers
HQ country: Poland
Market capitalisation: US$3 billion
Out of all the utilities that committed to net-zero emissions by 2050 this year, you might wonder why I chose to feature the state-owned Polish utility, PGE. I believe PGE's October 2020 announcement that it would be carbon neutral by 2050 is particularly meaningful because of the social and cultural shift it represents.
PGE is the largest energy sector company in Poland and, similar to the country overall, generates about 80% of its electricity from coal. But coal is more than just a fuel in Poland. Coal has long been a source of national pride, employing about 100,000 unionised and politically influential workers. PGE's commitment to transition away from coal and switch to 100% renewable energy is not only bold, but also a testament to the necessity for businesses to tackle their climate change risks, no matter how formidable the obstacles.
In addition to PGE's 2050 carbon neutrality goal, the company set an interim target to reduce its emissions 85% by 2030. PGE indicated it would achieve its new ambition by expanding its renewable energy portfolio, reducing its investment in coal, enabling its customers to participate in the energy transition, and engaging in activities for a circular economy.
CEMEX
Sector: Cement
HQ country: Mexico
Market capitalisation: US$7.36 billion
Major commitments to net-zero emissions in 2020 also extended to Latin American companies. For example, the Mexico-based cement company, CEMEX, announced a commitment to delivering net-zero CO2 concrete by 2050 in February of this year. As the largest ready-mix concrete company globally and one of the largest producers of aggregates, CEMEX's commitment is significant.
In a press release, CEMEX indicated it would achieve its ambitious target by implementing several emissions-reducing technologies at its facilities. These include energy efficiency measures, using more renewable energy and low-carbon fuels, and increasing the substitution of clinker with alternative cementitious materials.[3]
Cement is another "hard to abate" sector. Innovation will be key in meeting CEMEX's new targets as it pledged to pursue strategic partnerships and cross-industry collaborations to develop new emissions-reducing technologies in the cement making process. In addition, the company announced an interim science-based target for 2030, aiming to reduce its net CO2 emissions 35% compared to 1990 levels.
Woolworths
Sector: Consumer goods
HQ country: Australia
Market capitalisation: US$47.6 billion
Rounding out the list this year is the net-zero commitment from Australia's largest supermarket chain, Woolworths.
In addition to announcing an ambition to achieve net-zero emissions by 2050 in September of this year, Woolies (as it is colloquially known in Australia) outlined interim emissions targets for 2030. Specifically, the company said it would reduce its operational emissions 63% by 2030 compared to 2015 levels, as well as reduce its supply chain and waste emissions (i.e. Scope 3 emissions) 19% by the same time period. As a nod to the robustness of its targets, the company claimed it had become Australia's first retailer and second ASX20 company to have these emissions reduction targets validated by the Science Based Targets Initiative.
To achieve its new goals, Woolworths plans to expand the number of stores with rooftop solar panels, electrify its delivery vehicles, and invest in improved refrigeration systems (which can often leak powerful greenhouse gasses).
Concluding thoughts
While it seems like the headlines in 2020 were only filled with bad news, the acceleration of net-zero commitments from major companies across sectors and geographies offers a much-needed cause for optimism. As more companies like the seven highlighted above rise to the net-zero challenge, companies that have yet to do so are likely to face increasing pressure from regulators, shareholders, customers, and other stakeholders.
And yet, while the net-zero momentum is encouraging, it is also important to be clear-eyed about the enormous challenges ahead. A credible net-zero commitment requires more than just promises, it also requires companies to outline measures that give investors and other stakeholders confidence that the target will be met. Many net-zero commitments lack crucial details about how the company plans to achieve their ambitious goals.
Moreover, not all net-zero commitments are created equal. Some companies make net-zero commitments that sound good at first, but leave much to be desired upon closer inspection. Examples include net-zero commitments that exclude large portions of the company's emissions profile or that promise herculean emissions reductions in the future without requiring any short-term accountability. Investors and other stakeholders will therefore need to closely scrutinise company net-zero commitments to determine their credibility and push for improvements where necessary. One emerging tool that could help them do this is the Climate Action 100+ Net Zero Company Benchmark, which outlines a comprehensive set of indicators to determine the robustness of company climate strategies.
The global climate picture is still far from rosy. While worldwide CO2 emissions are projected to fall in 2020 due to the dramatic economic slowdown caused by COVID-19, there is no guarantee they won't rise again once the pandemic gets under control. This is occurring at a time when the world is entering a "decisive decade" where global emissions must decrease substantially if we are to have any chance of avoiding some of the worst impacts of climate change.
Still, it was only a few years ago that commitments to net-zero emissions from many of the companies highlighted above were unthinkable. And the growing acceptance of net-zero as the level of ambition to strive for isn't just restricted to companies either. We're also seeing cities, regions, universities, and investors stepping up to commit to net-zero like never before via new alliances like the UNFCCC's Race to Net Zero campaign and the UN-convened Net Zero Asset Owner Alliance. Add to this a new US administration that has vowed to prioritise climate change and a growing number of country-level net-zero commitments from major emitters like China, Japan, South Korea, and the EU, and there arguably hasn't been more reason to be optimistic about solving climate change since the signing of the Paris Agreement in 2015.
Working with investors through initiatives like Climate Action 100+, the PRI will work hard to continue making net-zero the new standard for companies in 2021.
This blog is written by PRI staff members and guest contributors. Our goal is to contribute to the broader debate around topical issues and to help showcase some of our research and other work that we undertake in support of our signatories.
Please note that although you can expect to find some posts here that broadly accord with the PRI's official views, the blog authors write in their individual capacity and there is no "house view". Nor do the views and opinions expressed on this blog constitute financial or other professional advice.
If you have any questions, please contact us at blog@unpri.org.