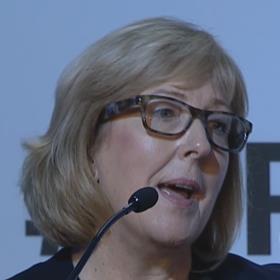 Despite demands from public and private stakeholders, including an increasingly vocal younger generation, overall this year's COP25 was a disappointment due to the lack of ambition demonstrated by many governments.
Among the items on the agenda for the UN were higher carbon taxes; new emissions trading systems; an adjustment of nationally determined contributions (NDCs) to the Paris Agreement; and the establishment of a 'Loss and Damage' fund to assist communities in low-income areas with recovery from extreme weather events.
Unfortunately, none of these goals were fully realised.
While the European Union was among those supporting higher emission reduction targets, key players including the US, Brazil, India, Saudi Arabia, and Australia showed reluctance to do so. In total, just 73 nations announced that they will submit an enhanced climate action plan (NDCs) and the debate about rules for international carbon markets, due to disagreement over technical details, was postponed for another year.
There was more success at the local level, with 14 regions, 398 cities, 786 businesses and 16 investors committing to achieve net-zero carbon emissions by 2050.
UN Secretary-General Antonio Guterres said he was "disappointed" by the meeting's outcome.
"The international community lost an important opportunity to show increased ambition on mitigation, adaptation and finance to tackle the climate crisis," he said.
The international community lost an important opportunity to show increased ambition on mitigation, adaptation and finance to tackle the climate crisis

Antonio Guterres, UN Secretary-General
This inaction on the part of governments is inexcusable. Politicians need to come to the table with real solutions and leadership, otherwise, as the PRI has noted through its Inevitable Policy Response work programme, the longer the delay in taking action, the more forceful policy will need to be to keep the world to 1.5 degrees, which may result in severe impacts on financial markets.
Key investors have been trying to play their part. In recent months, we've seen asset owners stepping up their climate ambitions, with 16 asset owners committing to the UN Net Zero Asset Owner Alliance, which is convened by the PRI and UNEPFI and working towards net zero across the entire portfolio by 2050. And, we continue to see global investors putting pressure on governments via the Global Investor Statement to Governments on Climate Action, which has now been signed by over 600 investors representing well over USD $37trillion in assets.
But if we are to ensure that COP26 in Glasgow does not become the death knell for climate action, we need to see a number of urgent actions including:
More countries setting net-zero targets
Increased ambition from governments worldwide and new rounds of NDCs
The establishment of country-wide, just transition funds so that workers displaced from high-carbon industries don't get left behind as the world transitions to a low-carbon scenario.
Sustainability initiatives embedded across all aspects of government policy
Last weekend, the PRI welcomed a set of principles, known as the San Jose Principles for High Ambition and Integrity in International Carbon Markets that constitute the basis upon which a fair and robust carbon market should be built.
Supported by 31 countries, including the United Kingdom, France, Germany, Switzerland, and Ireland, the Principles are designed to increase the level of ambition in talks dealing with carbon markets.
In September 2020, we will see the EU-China summit taking place in Leipzig. The actions at that event will tell us whether or not we are winning the war on climate change.
As an organisation headquartered in the UK, we will certainly be playing a proactive role to ensure the success of next year's COP and we look forward to working with our signatories, with business, government and civil society to ensure that next year, we see increased ambition and firm commitments.
We are quickly running out of chances.
This blog is written by PRI staff members and guest contributors. Our goal is to contribute to the broader debate around topical issues and to help showcase some of our research and other work that we undertake in support of our signatories.
Please note that although you can expect to find some posts here that broadly accord with the PRI's official views, the blog authors write in their individual capacity and there is no "house view". Nor do the views and opinions expressed on this blog constitute financial or other professional advice.
If you have any questions, please contact us at blog@unpri.org.