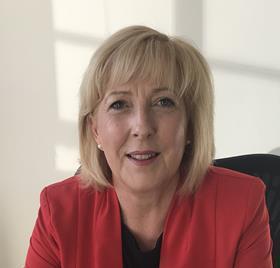 Last week in a statement opening the 46th Session of the Human Rights Council, the UN Secretary General began, 'Human rights are our bloodline; they connect us to one another, as equals. Human rights are our lifeline; they are the pathway to resolving tensions and forging lasting peace. And, human rights are on the frontline; they are the building blocks of a world of dignity and opportunity for all – and they are under fire every day.' His remarks served as reminder not only of the importance of securing global human rights, but of how much work is still to be done to achieve a just and equal world. Global society is ever evolving and as the challenges we face continue to change, it's critical we apply the lens of human rights to ensure that no one is left behind.
For more than a year the COVID-19 pandemic has swept the world, highlighting and in many cases exacerbating a wide range of social, or human rights issues. From precarious employment of workers to mass unemployment and widespread lack of access to social safety nets, global society is facing lasting impacts from the pandemic extending far beyond the immediate health crisis. And it hasn't impacted everyone equally; women, minorities and migrants have been hit especially hard by the pandemic.
Now, as we're moving down the path toward recovery, another human rights issue is coming to the fore; one which must urgently be addressed if we're to achieve the better future we're striving towards and one posing a material impact on the global economy—namely equitable access to the COVID-19 vaccine. As the UN Office of the High Commissioner for Human Rights has made clear 'affordable, non-discriminatory access to the vaccine is a human right'. And, as such, the global institutional investment community can – in working alongside governments—help to realise this outcome.
At the time of writing, there have been more than 244 million vaccines doses given globally. While the development of safe and effective vaccines has undoubtably been a remarkable achievement, unfortunately the rollout has been markedly less well executed. Vaccine distribution in advanced economies is significantly outpacing that in emerging economies, largely following a 'me first' approach.
A kind of vaccine nationalism has emerged, with high-income counties gobbling up vaccines to cover their entire populations and then some. According to research by Duke Global Health Institute, by mid-January high-income countries had already purchased around 60 percent of global vaccine supplies despite only representing 16 percent of the population. What's more, wealthy nations are blocking proposals for a COVID-19 drugs rights waiver at the World Trade Organisation, which would bypass existing intellectual property rules currently creating barriers to affordable access.
In January, World Health Organisation Director-General, Dr Tedros Adhanom Ghebreyesus, warned of the dangers of exactly this kind of response. The world faces a 'catastrophic moral failure' due to unequal COVID vaccines policies, he explained, one which will be paid for in the lives and livelihoods of those in the poorest countries.
The need to recognise access to the COVID-19 vaccine as a human right is growing increasingly urgent and the case for action to align with this understanding is clear from both a human perspective as well as from an economic one. As the leaders in the international community have made very clear 'unless everyone is safe, no one is safe.'
On the human side, all people are entitled to the benefits of scientific progress, which are necessary to the enjoyment of the highest standards of health. In order to ensure this, COVID-19 vaccines must be treated as public goods and private profits must not outweigh public heath considerations. Just as the virus is not contained by borders, so too must the response be global in nature. Inequitable distribution of vaccines will lead to a loss of lives and could go so far as to undermine the achievement of the Sustainable Development Goals (SDGs).
The case is clear on the economic side as well. Research commissioned by the Bill and Melinda Gates Foundation analysed ten major economies and found that for these countries alone, a global equitable vaccine solution would reap them economic benefits of at least US $153 billion in 2020-21 and US $466 billion by 2025. Conversely, should we fail to deliver fair global access and leave less developed economies without access to COVID-19 vaccines, the resulting economic damage will be significant, and felt by emerging and developed economies alike.
A study by the International Chamber of Commerce Research Foundation echoes these findings, quantifying the potential loss to the global economy if governments fail to ensure access to developing economies of US $9.2 trillion. Up to half of this, they estimate, would fall on advanced economies.
In short, ensuring equitable access to COVID-19 vaccines is not only the right thing to do, but it's also the smart thing to do economically as well as socially.
For the global institutional investor community then, the investment case is clear. Just as for all businesses, they have the responsibility to respect human rights, formalised by the UN Human Rights Council and the OECD in 2011. And, alongside this responsibility, they have the ability to affect outcomes in the real world, both positive and negative. As discussed in PRI's paper How and why investors should act on human rights, many leading investors today recognise that preventing and mitigating actual and potential negative outcomes for people leads to better financial risk management and helps to align their activities with the changing demands of their beneficiaries, clients and regulators.
This is why on 25th February, a group of 152 institutional investors, representing over US $14 trillion in assets under management released a statement calling for an effective, fair and equitable global response to COVID-19. The statement, coordinated by the Access to Medicine Foundation and which is still open to sign, specifically calls for support and funding for the Access to COVID-19 Tools (ACT) Accelerator as a mechanism to achieve this goal. The ACT-Accelerator is a global collaboration designed to accelerate discovery and access to COVID-19 tools. COVAX, its vaccine specific pillar, aims to distribute two billion doses to the world's poorer countries by the end of this year. The investors are calling for increased funding and support of the ACT-Accelerator and in doing so help ensure the human right to the vaccine is respected.
COVID-19 has presented the world with one of the most significant socio-economic shocks we've ever seen. Though the roll-out of vaccines is bringing us hope of a better future, there are still many hurdles to overcome if we are to truly to uphold the human right to fair and equitable access to the COVID-19 vaccine and to both save lives and enable the best possible opportunity for comprehensive economic recovery. Global institutional investors have a key role to play in protecting vulnerable populations and setting the stage for just and sustainable recovery. While they can't do it alone, investors can use their key levers as stewards of capital, working jointly with governments, businesses and civil society to deliver real-world outcomes, protect human rights and help the ACT-Accelerator succeed.
This blog is written by PRI staff members and guest contributors. Our goal is to contribute to the broader debate around topical issues and to help showcase some of our research and other work that we undertake in support of our signatories. Please note that although you can expect to find some posts here that broadly accord with the PRI's official views, the blog authors write in their individual capacity and there is no "house view". Nor do the views and opinions expressed on this blog constitute financial or other professional advice. If you have any questions, please contact us at blog@unpri.org.