By Toby Belsom, Director of Investment Practices, PRI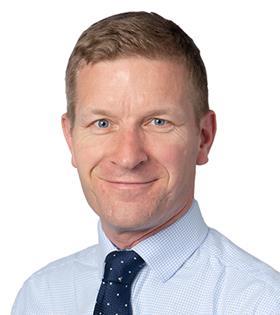 PRI's asset owner signatories are increasingly placing responsible investment at the centre of the relationship between themselves and investment managers. More and more clients and beneficiaries want it, regulators are demanding it and both academic and industry evidence support it.
In Inside PRI data: asset owner action, we review what PRI data tells us about common themes and differences in the way our global asset owner signatories approach responsible investment. Unsurprisingly, it shows a wide diversity of approaches to responsible investment. Asset owners' practices, policies and commitments vary between type of organisation, between geographies and across asset classes.
However, there are some common threads. A large majority of the asset owner community:
are keen to collaborate with peers;
make their responsible investment policies publicly available;
include responsible investment considerations when selecting managers;
escalate when failings are identified.
These common threads are no longer restricted to a small group of European non-corporate pension funds, as might have been the case previously. Different categories of asset owners globally are now reviewing policies, changing practices and developing new relationships in the context of responsible investment.
Lots has changed among this group over the last five years.
Inside PRI data: asset owner action
This new report, based on analysis undertaken by Aon, looks at the responses of 454 asset owner signatories to PRI reporting in 2021. The report covers asset owners' top-level commitments, responsible investment policies, processes for selecting, appointing and monitoring managers and responses to climate-related issues.
"This report provides invaluable insights for both asset owners and asset managers. The analysis highlights asset owners' responsible investment practices that are well advanced, and those that are still developing. For asset managers, this analysis will offer useful insights into the ways they can support their clients' climate change commitments over the short and medium term. For asset owners it provides a more granular insights into the increasing sophistication of leading responsible investment practices."

Kylie Molinaro (LUCRF Super), Chair of PRI Asset Owner Advisory Committee
Listen to the PRI's Laura de Ornelas discuss some of the key findings and observations with Tim Manuel and Jenny Kvaskova from Aon's responsible investment team on the PRI podcast.
Climate change – the key issue
The data shows that climate is a clear priority for asset owners, and this observation is based on data collected before the rapid growth of net zero commitments and COP26. A majority of asset owners recognise TCFD as a key framework for thinking about climate-related issues within governance and investment processes. That said, many asset owners are still to approach all elements of the TCFD's framework: what the risks are, how management of these risks is overseen and how they are incorporated into scenario analysis.
It is no surprise that climate is the number one issue for asset owners: it is where the connection with shareholder returns and credit worthiness is most obvious, where the global challenge is most high profile and where regulatory requirements are developing most quickly. In future reporting, it will be interesting to see if repercussions from COVID-19 and the Ukraine crisis will broaden asset owners' focus. The recent interest in PRI's new stewardship programme on social issues, Advance, is an indicator that priorities for some asset owners are increasingly extending beyond climate.
Responsible investment is no longer the preserve of listed equity
The data shows significant differences in the approaches to responsible investment taken across different asset classes. Extending the approach to responsible investment across all asset classes is one of the top priorities senior management highlight as being on their to-do list in their senior leadership statements. The significant interest we have seen in the PRI's work on asset classes such as private debt, venture capital and structured debt reflects some of this broadening interest.
Where next for asset owners
The reporting data also highlights some areas for development. One is embedding responsible investment policies or expectations into formal contracts or commercial relationships: something that was also reflected in our recent review of investment mandates and is covered in the new ICGN Model Mandate paper. As the responsible investment industry matures, we would expect this to be an area of increasing focus and change.
As expectations on asset owners' grow, their efforts in monitoring managers' attempts to implement commitments will be under a greater spotlight. Regulators are more alive to accusations of greenwashing and stakeholders more sceptical about claims being made. The data shows that asset owners currently rely heavily on investment managers' own reports. Digging under the skin of these reports and verifying approaches and results will need to become more widespread and rigorous.
Aspects of this are explored in our latest podcast episode where we talk about the findings in this report and the need for asset owners to:
"contractualise obligations";
"move from an inward to outward" perspective – from designing policies and practices to building relationships and collaborations;
"direct not expect" – to remember that asset owners are the top of investment chain.
Tools for change
It an exciting time to be dealing with these challenges. Many tools already exist to help asset owners develop their approaches to these areas for development. The Investor Agenda's Climate Action Plans Expectations Ladder, the ICGN's updated model mandate, the PRI's selection, appointment and monitoring guides and due diligence questionnaires are all examples of resources that can support asset owner action that can result in impactful change on the real world.