By Gemma James, (@gemma_james1), Head of Environmental Issues, the PRI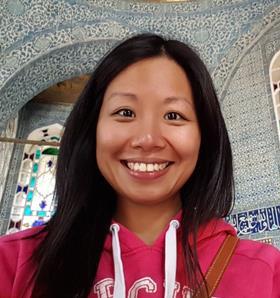 The film, The Boy Who Harnessed the Wind, depicts the inspiring true story of 14 year-old Malawian, William Kamkwamba, who builds a wind turbine to save his village from famine and poverty. Using a library book to build the turbine, William creates electricity to pump water to irrigate farmland.
A couple of events lead William and his village to famine:
A changing climate: the rains become less frequent over the years, yielding fewer crops.
Land use change: one villager sells his forested land to businessmen who want to plant tobacco. When the rains do come (and heavily), the trees are not there to act as flood protection and the farmland floods – making it impossible to grow crops.
With low crop production, communities in the region experience food insecurity and fight to buy grain transported into the area. This leads to poor health and social breakdown, and William's family's limited food supply is stolen. With no income from the farm, the children are unable to pay to attend school.
So, while at first glance this is a story about just renewable energy, it is a perfect example of how water is interlinked with other E, S and G issues. It reflects the real-life impact of water insecurity and the effects of not being able to access water at the right quantity, quality and time. It shows how water is a cross-cutting ESG issue and the interlinkages with topics such as deforestation and land use change, labour practices, and sustainable agriculture. This topic not only relates to SDG6, Clean water and sanitation, but to many of the other goals too.
Water is both a risk and opportunity to investors, including those who are universal owners with long-term and diversified portfolios. This is because portfolios are exposed to wider environmental externalities caused by other companies and their supply chains operating in the same river basin. Investors therefore will be analysing water from a macroeconomic, sector and company level, whilst needing to overlay the contextual nuances of the location and other stakeholders present.
Using our reporting and assessment data, we can see that investors are beginning to integrate and engage on water as part of their investment processes; PRI signatories mentioned water 20% more times in 2018 than in 2017. This reflects the increasing recognition that water is a material issue. We have also seen a growing number of asset owners and investment managers investing in sustainable agriculture and water as a thematic issue, increasing by 31% and 37% since 2016 respectively.
Investors need to recognise water as a tangible impact of climate change
Despite this momentum, there is still a way to go: investors need to recognise water as a tangible impact of climate change. While much focus has been on the transition to a low-carbon economy, the time is nigh to start discussing water in relation to the physical impact of climate change.
What is the PRI doing on water?
We are currently coordinating a collaborative engagement on water risks in agricultural supply chains. Agriculture is the largest user of freshwater globally and the food, beverage, apparel and retail sectors can rely on high water intensive agricultural commodities and inputs from high water risk areas. Investors participating in this engagement are encouraging companies to identify if they are sourcing agricultural inputs from high water risk basins and to engage with their supply chain to manage water risk.
Looking to the future, we also hope that investors can use the TCFD recommendations as a framework to set out their approach to managing climate-related risks in their portfolios. Here's hoping investors can apply their knowledge and assessment of water risk through the TCFD lens.
This blog is written by PRI staff members and guest contributors. Our goal is to contribute to the broader debate around topical issues and to help showcase some of our research and other work that we undertake in support of our signatories.
Please note that although you can expect to find some posts here that broadly accord with the PRI's official views, the blog authors write in their individual capacity and there is no "house view". Nor do the views and opinions expressed on this blog constitute financial or other professional advice.
If you have any questions, please contact us at blog@unpri.org.