The PRI is delighted to welcome the following new members to the Academic Network Advisory Committee. They bring a wealth of expertise from academia and investment practice.
Christian Leuz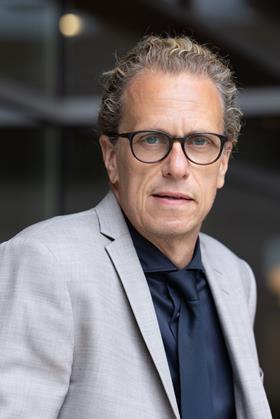 Charles F. Pohl Distinguished Service Professor of Accounting and Finance, University of Chicago's Booth School of Business
Professor Leuz's research focuses on the role of disclosure and transparency in capital markets and in ESG settings, as well as on the economic effects of regulation. His work has been published in all the top accounting and finance journals as well as in Science. He has received several awards and honours and was included in the Thomson Reuters list of "The World's Most Influential Scientific Minds" five years in a row (2014-2018). He is a Research Associate at the National Bureau of Economic Research, a Research Fellow at the Centre for Economic Policy Research, and a Fellow at the European Corporate Governance Institute. He is also a co-organiser and a member of the Clark Center's European Economic Experts Panel. Professor Leuz is an editor for the Journal of Accounting Research and teaches "Navigating the ESG Landscape" at Chicago Booth.
What are the key challenges to RI?
At present, the key challenges of Responsible Investment evolve around the data and information about firms' ESG issues and, in particular, their environmental and social impacts and externalities. Corporate reporting is characterised by substantial heterogeneity and often lack of reliable information. Such information is a key input into RI strategies. We are seeing a new reporting and information infrastructure emerging as well as many regulatory efforts for firms and asset managers. The success of RI will crucially depend on the efficacy of this infrastructure.
What benefits can the Academic Network and the PRI's wider research programme bring to the field of RI?
As research in RI is still relatively young, it is important to build a network of researchers with interests and research programmes in this area. It is also important for researchers to be exposed to current trends and challenges in the investing world and to engage with practitioners. Such interactions are often an important input when it comes to finding relevant research questions. The PRI's network can play an important role in fostering the Academic Network as well as exchanges among academics and practitioners.
What would you like your contribution to be to this work and what would you like to bring to our programme?
My hope is to contribute to new research and research ideas in the area of RI, as well as to help others in the PRI's Academic Network with their research. I also hope to contribute to the communication of research findings to a broader audience and the PRI community. Moreover, as my own work has benefitted tremendously from the engagement with practitioners and regulators over the years, I am looking forward to this engagement with the PRI community.
Jason Mitchell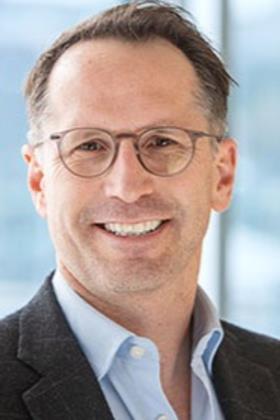 Head of Responsible Investment Research, Man Group; Chair of Man Group's Stewardship Committee
Jason worked at Man GLG from 2004 to 2008 as a portfolio manager. Between 2008 and 2010, he advised the UK government across Sub-Saharan Africa, and returned to Man GLG in 2010 as a portfolio manager. Prior to Man GLG, he was a Vice President at Andor Capital Management and an investment research analyst with Pequot Capital Management.
Besides having managed environmental and sustainability investment strategies, he speaks and publishes widely on responsible investment. He also hosts the award-winning podcast series, A Sustainable Future. Jason is Chair of the Board of the UK Sustainable Investment and Finance Association (UKSIF). He serves on the Esmée Fairbairn Foundation Investment Committee, the International Sustainable Standards Board (ISSB) Investor Advisory Group, the CFA Institute's ESG Technical Committee, the World Bank's Carbon Pricing Leadership Coalition (CPLC) Advisory Group, and the United Nations-supported Principles for Responsible Investment (PRI) Academic Network Advisory Committee.
He is a contributing author to: CFA UK's Certificate in ESG Investing Textbook; Responsible Investing: A Guide to Environmental, Social, and Governance Investments; and Sustainable Investing: Revolutions in Theory and Practice. Jason holds an MSc from the London School of Economics and a BA from the University of California, Berkeley. He is a Fellow of the Royal Society of the Arts and the British-American Project. He was named one of the 50 most influential people in sustainable finance by Financial News in 2022, and one of Institutional Investor's 2011 Hedge Fund Rising Stars.
What are the key challenges to RI?
RI faces a number of challenges, some of which have only recently emerged. Perhaps for the first time, RI is having to justify itself to anti-ESG forces in terms of the trade-off between investment performance and ESG integration. The politicisation of ESG isn't helpful, but there is a silver lining. RI needs to use this opportunity to sharpen its rigour, process and framing. Another challenge addresses to the notion of competence greenwashing. Coined by Professor Kim Schumacher, it calls out the practice of "intentional or negligent misrepresentation of knowledge, skills, competencies or expertise relating to sustainability or ESG-related activities".
What benefits can the Academic Network and the PRI's wider research programme bring to the field of RI?
It's vital that academic rigour and a science-based approach reinforce sustainable finance, especially as the field comes under greater political and regulatory scrutiny. The Academic Network represents a critical nexus that brings academic theory and institutional investor practice together. Although academics focus on discrete research findings versus the generalist approach of practitioners, they are incredibly complementary. And clearly, it's academic contributions that will ultimately dispel concerns around competence greenwashing.
What would you like your contribution to be to this work and what would you like to bring to our programme?
Through the three hats I wear – as Man Group's Head of Responsible Investment Research; Chair of the Board of UKSIF; and serving on the Investment Committee of the Esmée Fairbairn Foundation, one of the UK's largest grant-making foundations – I hope I can elevate the great work of the Academic Network and continue to expand its engagement and relevance among investor practitioners.