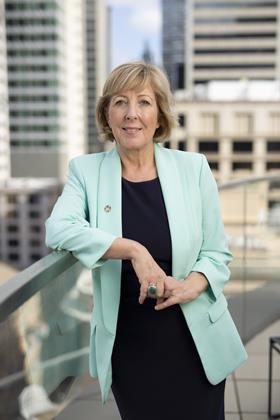 Dear signatories,
Welcome to our Q4 update, which launches at an important time, with just weeks to go until COP26 begins in Glasgow.
Climate mitigation remains a significant focus for investors and the most urgent existential challenge facing society. At PRI, we are prioritising the need for bold action at COP26, working closely with our partners in the
Glasgow Finance Sector Alliance for Net Zero and a range of net zero initiatives across the finance sector. We're focusing on raising government, business and investor ambition on the road to zero emissions, driving for nearterm commitments and a phase out of fossil fuel use and subsidies.
Over the past quarter we supported the launch of the Net Zero Investment Consultants Initiative and the Net Zero Financial Service Providers Alliance which joined existing initiatives for asset owners and investment managers.
Beyond climate, this quarter we published a new set of human rights case studies, four plastics guides and launched resources on embedding ESG into investment mandates for asset owners. We also hosted our second virtual Signatory General Meeting in September, an important forum for dialogue between the PRI Board and signatories, and finalised preparations for our Digital Conference, our largest event to date.
On Reporting and Assessment, we issued guidance on the next steps for signatories, including timelines on the staged release of 2021 outputs. A delay to the next reporting cycle until 2023 was confirmed, allowing us time to incorporate signatory feedback on content, reduce the burden of reporting and significantly improve user experience going forward.
Signatory growth continued at a strong pace throughout the quarter, with six-month growth rates now over 14 percent and we welcomed 218 new organisations to the PRI, including 29 asset owners.
I encourage you to read on to find out about all this and much more.
Best wishes,
Fiona Reynolds
Executive summary
Flagship programmes
In preparation for COP26 in November, the PRI is prioritising the need for bold action by working closely with partners in the Glasgow Finance Sector Alliance for Net Zero (GFANZ) and other net-zero networks across the finance sector. We supported the launch of two new initiatives in the past quarter, covering investment consultants and service providers. For asset owners, we launched new resources on embedding ESG into investment mandates. We also published a new set of human rights case studies.
Initiatives, tools and resources
As communicated to all signatories, in October we will start to reach out to signatories with any changes needed to their 2021 reporting and assessment data. We launched four guides to help investors engage with key sectors in the plastics packaging value chain. We published our report summarising the outcomes of the PRIsupported collaborative engagement on responsible cobalt sourcing.
Signatory update
We added 218 global organisations as new signatories, including 29 asset owners, in the last quarter. The PRI now has 4,375 signatories, representing US$121tn of AUM. New signatories include Equitable Holdings, Prudential plc, Debeka & The Republic of Palau Compact Trust Fund.
Organisation update
Following the resignation announcement by PRI CEO Fiona Reynolds, the Board has worked with a specialist executive search firm to recruit a successor. A subcommittee of the Board is now in the final stages of interviewing candidates. We also published our 2021 Annual Report. We've announced the five winners of the PRI Awards at our first PRI Digital Conference. Planning has started for PRI in Person in Barcelona in September 2022, which will have in-person and online attendance options.