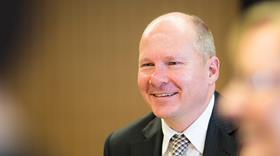 Dear signatories,
With PRI in Person & Online in Barcelona just around the corner from 30 November 2 December, we are looking forward to seeing many of you in person and virtually soon. This is the leading global conference on responsible investment, offering a platform for you alongside other members of the investment community to learn, network and collaborate.
Confirmed speakers include: António Guterres, Secretary General, United Nations; Fatih Birol, Executive Director, International Energy Agency; and Emmanuel Faber, Chair, International Sustainability Standards Board. For those who have not yet registered to join the event, there is still time. A full agenda and speaker line up, as well as details on how to register, can be found on our dedicated website.
Just one of the topics we'll discuss at the event is the global signatory consultation launched in September PRI in a Changing World. The consultation is a key priority for PRI's Board and explores key issues for the future of responsible investment; the PRI's vision, mission and purpose; and the value we provide to signatories.
I've recently had the pleasure of engaging with many of you during the first part of the consultation, which includes workshops around the world. I've travelled to some 13 cities in recent weeks and members of our Executive Team have engaged in many markets too.
The feedback loop with you our signatories that the consultation is creating is invaluable, and we're looking forward to launching a formal survey for all signatories globally in November.
The annual Signatory General Meeting (SGM) in October was integral to the first part of the consultation, and an important forum for dialogue between the PRI Board and signatories. Thank you to those signatories who joined the SGM. For those who couldn't join, a recording is available on the PRI website.
The growing anti ESG discourse was raised at the SGM, and we have seen increased critiques of ESG in recent months, primarily in the US. We take this seriously and are responding directly in the media and other channels. Our responses have highlighted that investors have a fiduciary obligation to consider ESG factors, and both markets and investors must be free to make their own choices about how they approach responsible investment and use ESG tools.
ESG is a mechanism to equip investors to better navigate important economic, social and environmental transitions allowing investors to seize the opportunities, avoid the risks and protect the returns of beneficiaries.
I look forward to discussing these key issues further with you, in Barcelona and online.
Best,
David Atkin
Executive summary
Initiatives, tools and resources
We launched the 2021 reporting outputs, alongside an updated assessment methodology and guidance and hosted a public webinar about the 2021 reporting outputs that included a demonstration. We launched a new webpage outlining our priorities for COP27 and announced the shortlist for the 2022 PRI Leader Awards. In the run up to PRI In Person & Online, we released our list of confirmed speakers.
Signatory update
We added 159 global organisations as new signatories, including 17 asset owners, in the last quarter. The PRI now has 5,179 signatories, representing US$121tn of AUM. New signatories include Lincoln National Corporation, China International Capital Corporation Limited and Aéma Groupe.
Organisation update
Our new Chief Reporting Officer and Chief Operations Officer formally joined the organisation in August. We launched the first part of our PRI in a Changing World signatory consultation. Our 2022 Annual Report, featuring our first step towards an integrated reporting model, was published online in September.
Downloads
PDF, Size 3.23 mb

PDF, Size 2.36 mb

PDF, Size 4.16 mb