IFM Investors is a global institutional fund manager, with just under half of our A$128 billion (as at 30 April 2019) in total assets under management invested in infrastructure.
Our responsible investment beliefs and principles, as outlined in our Responsible Investment Charter, are integral to delivering competitive long-term financial performance across all asset classes. These beliefs and principles help to inform portfolio construction, investment acquisition and disposal processes, and the ongoing management of investments.
Safety as a driver of long-term economic value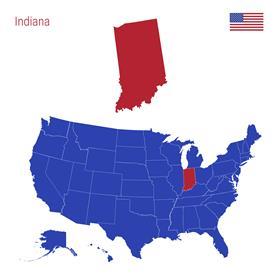 The Indiana Toll Road (ITR), spanning 157 miles (253 kilometres) across Northern Indiana in the US, runs from the Ohio border to the Illinois State line, connecting the US Midwest with the US Eastern Seaboard. We acquired the ITR Concession Company (ITRCC), which is responsible for the operation, maintenance and repair of the ITR, in May 2015.
Cultivating and driving a strong culture of safety within ITRCC has been a priority since we acquired the company and a focal point of our ongoing management. We have found that improvements in safety not only have a positive impact on employee morale and a company's reputation, but also on productivity and cost savings (through a reduction in lost time from injuries, for example).
Shortly after acquiring ITRCC, we filled vital management positions, including the Chief Executive Officer role, with a focus on steering new safety initiatives. Board directors also now provide monthly updates on safety through Monthly Management Reports.
We have worked with ITRCC on controls to better manage and reduce the likelihood of adverse safety incidents. This included launching the company's Safety First Plan, setting out a three-year strategy and other initiatives to improve customer and employee safety. We also took swift action to address several flaws in workforce safety practices and further embed the safety message, involving:
taking a safety inventory of fleet facilities for vehicle repair and replacement assessments;
working with the Chief Executive Officer to reinforce the company's safety message;
scheduling frequent safety training sessions to embed the safety message across the company; and
implementing safety committees focused on identifying related issues and driving improvements.
Leveraging technology for improved road safety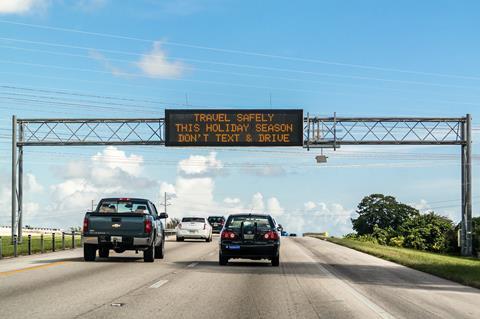 Technology has also been central in achieving measurable improvements in road user safety. For example, under the 80/90 PUSH Project, over US$200 million has been invested in initiatives to enhance the safety and operational performance of the ITR. A key component of this was the installation of fibre optic cabling to form the backbone of the ITR's Intelligent Transport System (ITS).
This enabled the ITR's traffic management centre to provide advanced incident messaging, while reducing speeds and monitoring traffic. The ITS also facilitates improved incident response and weather management via overhead message boards, speed limit signs and incident detection cameras.
Where the ITS has been deployed, accident rates have fallen by 11 percent, while road safety conditions have also improved, with a 26 percent reduction in cumulative lane closure times from 2017 to 2018. Subsequent phases of the project will see fibre optic cabling and the ITS rolled out along the entire length of the ITR.
Ongoing safety management
We continue to review ITRCC's health and safety strategy annually by evaluating the achievements and overall progress of new initiatives. For example, last year, ITRCC ramped up its use of brining to support a safer and more environmentally-friendly solution to wintry conditions such as ice, as well as setting updated safety goals.
We also strive to ensure that the learnings gained from the individual initiatives implemented at one asset are of interest and use to asset management teams across the wider portfolio. Best practice outcomes and learnings are shared via training sessions. A guideline library is also maintained, providing permanent documentation on how to approach operating issues.