By Anastasia Guha, Director Northern Europe, Middle East and Africa, PRI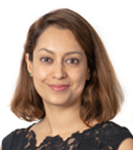 "It all comes down to having the will to do something – if you have that – everything becomes possible," said one of the speakers at the PRI London Forum last week.
That resonated with me. After nearly a decade in responsible investment, I've found that transformational change in an organisation – from signing the Principles, to committing portfolios to net zero by 2050 – comes down to someone at the top displaying the will and leadership to think long term and adjust their practices. And UK asset owner signatories are displaying that will. In 2019, 20% of our Leaders' Group came from the UK & Ireland, the highest of any country.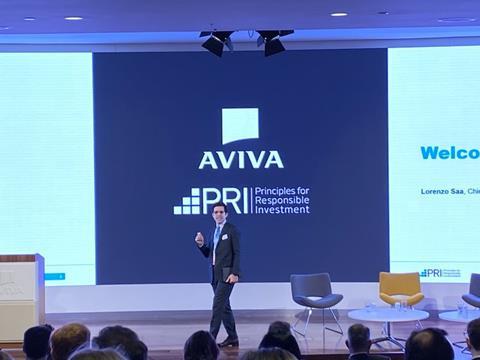 Act now – or be regulated into doing so
What is apparent from examples around the world is that the will to do something needs to be paired with a conducive regulatory and policy environment.
The good news is that the lineup of ministerial and regulatory speakers at last week's forum set a clear direction of travel – committing strongly to policies designed to get us to net zero by 2050. The overriding message? Act now or be regulated into doing so very soon.
John Glen, Economic Secretary to the Treasury and City Minister, told delegates that the UK retaining its position as a leading market in sustainable finance regulation is essential to the future competitiveness of the City as Britain enters a new era post-Brexit.
"The City of London needs to continue to be a global leader when it comes to #GreenFinance" - @JohnGlenUK, City Minister and Economic Secretary to the Treasury, on why the institutions of @cityoflondon must recognise the opportunities and risks of the #ClimateCrisis. pic.twitter.com/7VOPPHMrE4

— The PRI (@PRI_News) February 12, 2020
Chris Faint of the Bank of England spoke of the climate stress tests that the bank will conduct for its regulated entities – making the UK the first regulator to do so.
The Financial Conduct Authority (FCA) and Financial Reporting Council (FRC) laid out their ESG stalls. The FRC spoke of the new UK Stewardship Code – which is moving from judging policies to activities – as well as their work on bringing ESG regulations to the assurance industry.
And the FCA spoke of their intention to crack down on greenwashing, ensuring that investors making claims about sustainability can back them up.
But despite these positive moves, the pensions minister, Guy Opperman, MP gave a stark warning. Last year, he wrote to the top 50 pension schemes in the UK to ask whether climate scenarios had been considered in their ESG policies. He said at last week's forum that their response showed there was a lot more work to do.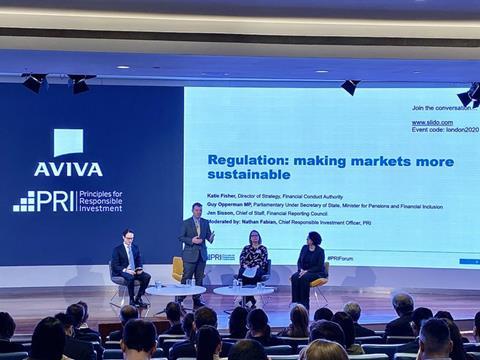 Because as investors are painfully aware, some things are easier said than done. The fixed income panel at the forum showed that for all the talk of the asset class catching up with listed equities, corporate treasurers and credit analysts are still not talking to each other about ESG downside risk. This is significant, given asset owners in the UK are net lenders to, not owners of, the world's largest corporations.
It was a similar challenge when we discussed hedge funds. While the panelists resoundingly agreed hedge funds are compatible with responsible investing, they also conceded it was uncertain whether all hedge fund managers were truly committed to the changes that ESG incorporation requires.
There was likewise a disconnect on modern slavery, which affects 40.3 million people. Panelists discussed how there is the potential for modern slavery to exist in all supply chains, but few companies are making the effort to trace and identify it. Let's be clear – modern slavery is a financial crime. Just think of the resources that banks put into anti-money laundering – so why don't we do the same for slavery?
"Investors, individually and collectively, have a powerful voice and they should use it." @CratesEm from @UKAntiSlavery speaking at the #PRIForum in London about #ModernSlavery and #ESGs. For more, see the blueprint for mobilizing finance against slavery: https://t.co/QcpqLaD4yY pic.twitter.com/Gfnz6kkEbB

— The PRI (@PRI_News) February 13, 2020
Asset owners leading the charge
"The economic case is unequivocal, the cost of not acting will be far greater than the cost of acting" - @topnigel, High Level Climate Action Champion #COP26, on the consequences of #ClimateChange. Find out how to act on #NetZero: https://t.co/O2eXLaFw1b #PRIForum pic.twitter.com/3DTBYbSnkP

— The PRI (@PRI_News) February 12, 2020
More than ever we need high-conviction asset owners to engage their managers across asset classes to coax, cajole, collaborate and eventually demand to see their vision of risk and return in an age of sustainable growth. Nigel Topping – the newly appointed COP26 Champion – reminded us that the private sector and UK asset owners have a big role in spurring governments around the world to ramp up their ambition to tackle climate change.
For governments must remember who they serve – beneficiaries and citizen savers. They did not seek, nor did they provoke the climate emergency. And they expect their representatives to make their voices heard at COP26 and beyond, so we can build a prosperous world for all. A collective will – leading to a decade of investor action – is how to do this.
This blog is written by PRI staff members and guest contributors. Our goal is to contribute to the broader debate around topical issues and to help showcase some of our research and other work that we undertake in support of our signatories.
Please note that although you can expect to find some posts here that broadly accord with the PRI's official views, the blog authors write in their individual capacity and there is no "house view". Nor do the views and opinions expressed on this blog constitute financial or other professional advice.
If you have any questions, please contact us at blog@unpri.org.