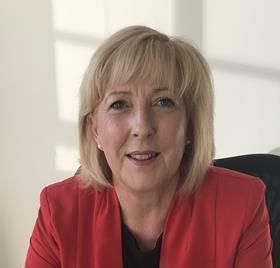 Our signatories are at the core of everything the PRI does. I am always delighted when we are able to celebrate signatories leading on responsible investment; doing so not only gives credit where it is due, but provides an opportunity to educate and inspire other signatories, so that they can learn from leading practices, raising the bar for responsible investment across our membership.
As part of our Blueprint for responsible investment, last year we launched two initiatives to do just that – the PRI Awards and the Leaders' Group. Where the Leaders' Group assesses the breadth of signatories' excellence across their organisations, focusing on a specific theme each year, the PRI Awards recognises individually excellent projects across our signatory base.
I'm delighted that both the Leaders' Group and PRI Awards have gone from strength to strength, and with the initiatives in their second year, we now have a greater understanding of what it means to be a leader in the responsible investment space.
The Leaders' Group
We produced our second Leaders' Group this year, with the theme of climate reporting. Climate change has long been a priority for our signatories and is a strategic focus for the PRI; championing climate action is a key pillar of our Blueprint for responsible investment.
In 2018, we introduced indicators based on the Financial Stability Board's Task Force on Climate-related Financial Disclosures (TCFD) recommendations into our Reporting Framework, and last year we confirmed that reporting against TCFD-based indicators would become mandatory in 2020.
Supporting the adoption of the TCFD recommendations is a high priority for the PRI, as they provide a global framework for translating climate information into financial metrics.
After using a robust methodology based on signatories' PRI reported data, focussing on their responses to climate change indicators, I am pleased to announce that we have identified thirty-six signatories as leaders. These leaders have demonstrated a strategic approach towards climate disclosure, as identified by the PRI, and excellence in responsible investment across their portfolios. Advanced practices of these leaders, which you can read about in full, include:
having a robust governance structure for climate-related issues;
looking at climate risks and opportunities over different time horizons;
and using a robust set of tools to manage climate-related risks and opportunities.
We want signatories to feel empowered to respond to the challenges presented by climate change. To address the much-needed shift in signatory behaviour to incorporate climate risks, we made the decision to only showcase those signatories truly going above and beyond on their PRI reporting on climate. We recognise that the Leaders' Group is not an exhaustive list of signatories with leading climate reporting practices, as it is fully based on the investor responses to the 2020 climate indicators in the PRI Reporting Framework, and does not take into account TCFD reports investors may have published separately.
We hope that this year's Leaders' Group can be a source of knowledge for other signatories wishing to address climate-related risks and opportunities.  
To continue our commitment to empower signatories to act on climate change, in the next signatory reporting cycle, the mandatory TCFD-based questions in the Reporting Framework will be publicly disclosed and privately assessed. We'll provide signatories with more information on this in October but in the meantime, you can find out more here.
The PRI Awards
Moving on to the PRI Awards: the aim of these independently-judged awards is to highlight innovation and impact among our signatory base – and they have certainly done that. We received almost 120 entries in total, from PRI signatories headquartered in 25 countries. From these, five entries per category were shortlisted, which were then whittled down to one winner per category. 
I'm pleased that we saw a year-on-year increase in the number of signatories submitting projects to the PRI Awards; we also received a very encouraging 18 entries from signatories headquartered in emerging markets.  
I'm delighted to announce that the winners of the PRI Awards 2020 are:
ESG incorporation initiative of the year: 
FTSE Developed TPI Climate Transition Index – aligning a global equity portfolio with the climate transition, submitted by FTSE Russell, with support from Church of England Pensions Board & Transition Pathway Initiative 
Stewardship project of the year: 
Investor Mining and Tailings Safety Initiative, submitted by Church of England Pensions Board, with support from The Council on Ethics of the Swedish National Pension Funds 
ESG research report of the year: 
2020 ESG Trends project: What are the big challenges for the new decade? submitted by MSCI 
Real-world impact initiative of the year: 
Green for Growth Fund, submitted by Finance in Motion 
Emerging markets project of the year: 
Agile & Comprehensive ESG Management System, submitted by Abris Capital Partners  
The shortlists and winners were selected by an independent judging panel, who we would like to thank for their time and expertise. So that signatories can learn from each other's successes, all winning and shortlisted case studies have been published here. I really encourage you to take the time to read through them and consider where and how the successful practices these projects have demonstrated could be applied to your own organisation's activities.
We will continue to look at how we can progress these initiatives and further showcase leadership as part of our next three-year strategy. For now, I would like to thank those signatories that have contributed to these initiatives this year and who continue to show true leadership on responsible investment. Let's keep the momentum going.
This blog is written by PRI staff members and guest contributors. Our goal is to contribute to the broader debate around topical issues and to help showcase some of our research and other work that we undertake in support of our signatories.Please note that although you can expect to find some posts here that broadly accord with the PRI's official views, the blog authors write in their individual capacity and there is no "house view". Nor do the views and opinions expressed on this blog constitute financial or other professional advice.If you have any questions, please contact us at blog@unpri.org.
The PRI Awards
1

2

3

4

5

Currently reading

PRI continues to showcase leadership in responsible investment

6