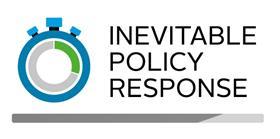 This discussion paper is part of The Inevitable Policy Response (IPR), a pioneering project which aims to prepare financial markets for climate-related policy risks. What is "Inevitable" is some further policy response as the realities of climate change become increasingly apparent. The key questions are when this response will come, what policies will be used, and where the impact will be felt. IPR forecasts a response by 2025 that will be forceful, abrupt, and disorderly because of the delay. It quantifies the impact of this response on the real economy and financial market.
Nick Robins and James Rydge[1]
The concept of a just transition has emerged as a key pillar of climate strategy; it is crucial to understanding 'where' the impact of policies will be felt and 'what' policies will be used. This reflects the growing realisation that the immense scale and speed of the economic transformation necessitates an active social dimension. Nevertheless, the just transition agenda remains relatively new in climate policy and investor circles and considerable effort is required to ensure that it is viewed as an essential element rather than an afterthought.
Importantly for investors, the just transition is the smart thing to do as it reduces systemic risk, enhances human capital and strengthens their societal licence to operate.
The paper's top five findings are:
Managing the Process of Change: The net zero transition can help reduce the human and economic costs of climate disruption. It can also generate net new jobs and sustainable, inclusive growth now and into the future. However, these benefits will not happen automatically, especially if decision-makers fail to adequately tackle questions of fairness and equity in the transition.
Essential Elements: At least five key elements are needed for successful transitions: anticipating changes in advance; empowerment of those impacted; investment in human capital; focus on spatial and place-based dimensions; and mobilisation of capital.
Characteristics of the Challenge: There will be significant employment implications in key sectors and regions, raising profound transition issues for workers and communities, and also consumers and citizens (Figure 1). Other technology driven transitions, for example automation, will interact with the net zero transition, and could exacerbate sector/regional impacts.
Figure 1: Human dimensions of the just transition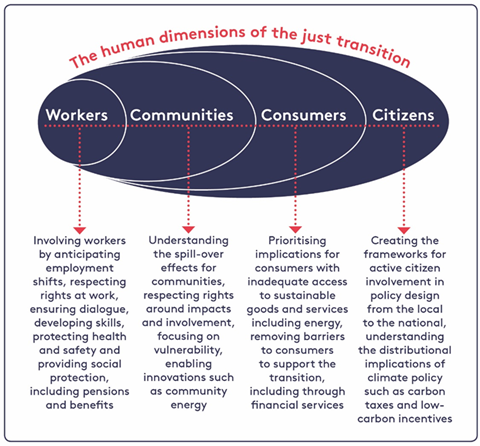 Need for Policy: Carefully designed and targeted government and company policies can ensure a just transition for workers and communities, with substantial economic and social benefits. In addition, public finance will be important as a cross cutting mechanism to invest in human capital and inclusive growth.
Role of Institutional Investors: Responsible investors have a key role to play in supporting a just transition as part of their commitment to incorporate environmental, social and governance factors across their operations (Figure 2). Over 140 institutions with $8trn in assets have made a commitment to the just transition.
Figure 2: Just transition: five action areas for investors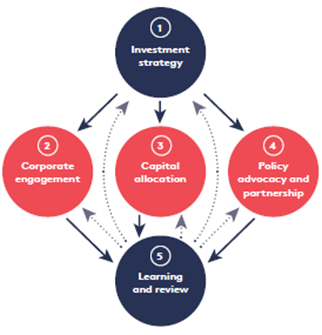 Without a strong social dimension, the Inevitable Policy Response (IPR) could be less effective or stall. A just transition filter is applied across the eight IPR policy levers. This describes what the social dimension might look like.
The IPR forecast has underscored the scale of the economic shift that is coming in terms of policy, technology and market transformations. This could usher in a new era of inclusive growth and development if the social dimensions of change are managed well. This is the prize of the just transition – a prize that lies at the heart of the task for investors to deliver resilient returns in an era of disruption.
References
[1]Nick Robins is Professor in Practice for Sustainable Finance at the LSE Grantham Research Institute; James Rydge is a Policy Fellow at Grantham. They have been commissioned in their personal capacity to provide this paper for the Inevitable Policy Response project.
What is the Inevitable Policy Response?
1

2

3

4

5

Currently reading

Why a just transition is crucial for effective climate action

6

7